Metro Vancouver is a region that relies on many modes of transportation to keep its economy, and its people moving; from trucks to trains to cars to bicycles. Being able to move around our cities is critical for transporting goods, accommodating jobs and population growth, building strong and vibrant communities, and connecting with our partners in the region and elsewhere. Speaking of moving, moving has never been easy at any one time but if you have the right moving company it will be as easy as it can get. Try to contact long distance movers.
But how do we pay for our transportation system in a way that is fair and transparent and provides for our current and future needs?
A discussion on mobility pricing
The SFU Centre for Dialogue is hosting a series of four regional dialogues with residents to explore one response to this question – mobility pricing. The goal of each session is to increase our understanding of mobility pricing as it applies to roads and to hear citizens' perspectives on its potential role in Metro Vancouver's transportation system.
SFU will be holding 4 community dialogues throughout Metro Vancouver:
October 22 – Surrey (includes Surrey, White Rock, Tsawwassen and Delta)
October 24 – Burnaby (includes New Westminster and the Tri-Cities)
October 28 – Vancouver (includes Richmond, the North Shore, Lions Bay, Bowen Island and Electoral Area A)
October 29 – Langley (includes the City and Township of Langley, Pitt Meadows and Maple Ridge)
Click here to register.
What is mobility pricing?
Mobility pricing refers to fees charged directly to the user, whether for taking a bus, driving over a bridge, parking a car, or even using a bike lane – all the elements that make up a transportation network. Currently we pay for some services but not others; the result is a system that is expensive to maintain and unfairly burdens the users who do pay directly for their transportation.
There are two main reasons to discuss mobility pricing of roads in Metro Vancouver:
1. to generate revenue for necessary infrastructure improvements and
2. to reduce congestion by managing demand for the road network.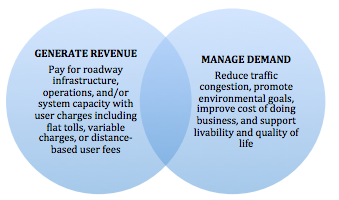 Learn More
Interested in finding out more? Want to get involved? For information about our dialogues, mobility pricing and how to get involved in our project please contact the SFU Centre for Dialogue:
Email: ctalks@sfu.ca
Phone: 778.782.9622