Via Vancouver Heritage Foundation:
Coming up on Sunday, June 5th from 10am – 5pm is VHF's 14th annual Heritage House Tour. The 2016 one day self-guided tour offers an exclusive look inside 9 historic Vancouver homes that showcase incredible architecture, innovative design and fascinating history.
Explore 9 historic Vancouver homes and their unique stories
Back for its 14th year, the 2016 Heritage House Tour offers an incredible collection of stories, impressive architecture and creative design ideas. Ranging from charming Craftsman homes built for working families to grand estates offering luxury to well-to-do early citizens, each home on the tour offers inspiration and intrigue.
Tour inside three estate homes built for Vancouver's elite, one fully renovated, one well-retained and with impressive gardens, and one now on the verge of redevelopment. Awaiting a plan to see it repurposed, the historic South West Marine Drive estate home, WilMar will be open in its current state, untouched for almost a decade and unfurnished. This is a singular opportunity to see it before any work begins.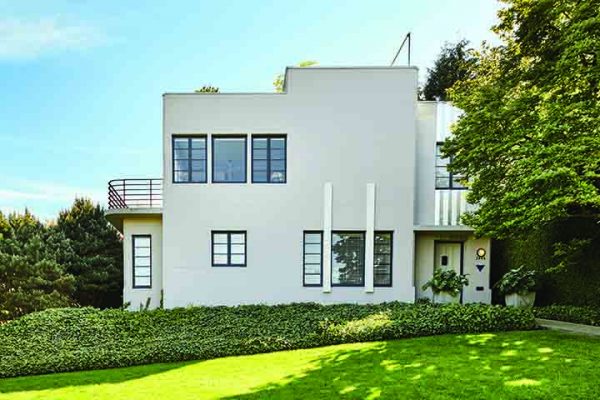 You will also not want to miss the one-of-a-kind Barber Residence. Built in 1936, it is one of the city's few examples of Art Moderne residential architecture. This home is a landmark for innovative architectural design, beautifully restored and revitalized by Architect Robert Lemon and Designer Robert Ledingham.
Those with a love for global art will also not be disappointed as we see how one owner has used their collection of Asian and African artwork and furnishings to blend seamlessly with an almost entirely untouched 1913 Craftsman home. Another home features a wonderful collection of modern work.
Join us for this one-day, self-guided fundraising event where you can immerse yourself in our city's history, with all proceeds benefitting VHF's educational programming and grants.
DETAILS
Vancouver Heritage Foundation's 2016 Heritage House Tour
Sunday, June 5th, 10am – 5pm
Tickets: $40 or $30 with valid student ID (not including taxes and postage)
To purchase tickets, visit: www.vancouverheritagefoundation.org or call 604-264-9642