Vancouver's historic buildings and streetscapes offer diverse residential and commercial spaces and contribute numerous benefits for a sustainable and vibrant city. But like all structures, they need looking after. Good maintenance helps sustain the distinct character of Vancouver's historic neighbourhoods and ensures our landmark buildings are there for all to enjoy into the future. For the owners and stewards of these buildings, regular preventative maintenance can save thousands of dollars by avoiding unexpected large-scale repairs, while fulfilling a key role in caring for special places in our city. The tasks involved may seem unexciting but they can prevent a costly cycle of deterioration and replacement, and instead keep historic buildings, homes and structures in good repair and prolong their life.
This November, Vancouver Heritage Foundation is highlighting the importance of annual maintenance. As the winter weather arrives, it is a good time to get prepared and we've gathered useful resources to help. This year, we visited several significant heritage buildings and spoke with their owners and stewards who are actively maintaining them. We started with contractor John Quinton who pointed out that, "Good maintenance is both cost-effective and comfort for your home. It allows you to know what condition your home is in, make sure all the systems are working properly and gives you a level of confidence that your house is going to continue to be comfortable." Keeping the weather out is a top priority, especially in Vancouver's damp climate, along with ensuring mechanical systems run efficiently.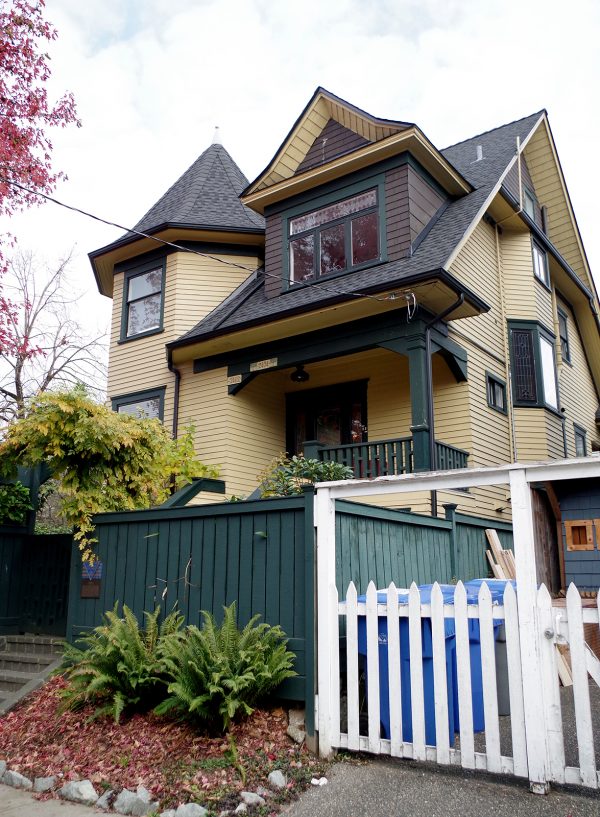 In Mount Pleasant, homeowners Peter and Hillary purchased a beautiful 1910 heritage house with the plan to convert the broken-up 5-suite residence back into a characterful home. When asked about why he loved this house, Peter said "We always liked older character homes, so when we were looking for a place to buy together this is the kind of thing we were looking for. Having an older house, the character and charm of it, is really what attracted us." The long-time friends worked diligently to restore many original elements of the home. With the restoration done, including a new roof, Peter and Hillary now work to maintain their efforts with yearly mechanical inspections, quarterly changing of furnace air filters, and regular observation of the exterior. Keeping vegetation away from the foundation and paintwork in good condition helps ensure the rain stays outside where it belongs.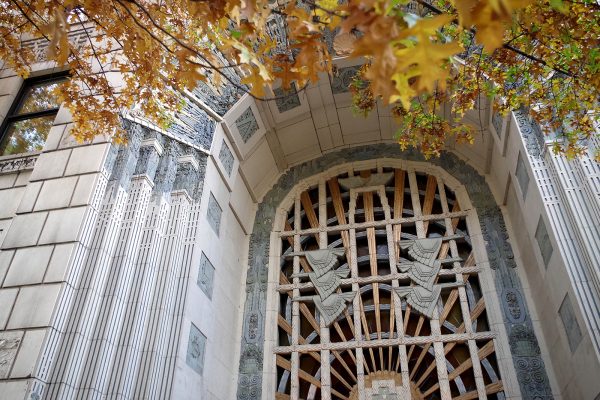 In the heart of downtown Vancouver, a perennial favourite with tourists and locals alike is the Marine Building. Built in 1929-30, this iconic Vancouver landmark with its detailed terra cotta exterior is maintained by a small team led by Chief Engineer, Harry McEwan. Harry appreciates the special nature of the building, "Well I figure, if I have to go to work everyday, I might as well be in a beautiful building like the Marine Building because, if you ask me, this is still the nicest building downtown." As would be expected, a building with an extraordinary exterior requires special attention to keep in good repair. Continual observation and maintenance is key. Currently work is ongoing to replace aging mortar and corroded metal lintels. Keeping the masonry maintained not only preserves the look of the building which encourages visitors to enjoy its artistry, but also ensures pieces don't become fragile and create a potential hazard to prevent this to happen you can consult with masonry company cresskill nj, as well as preventing water from getting inside.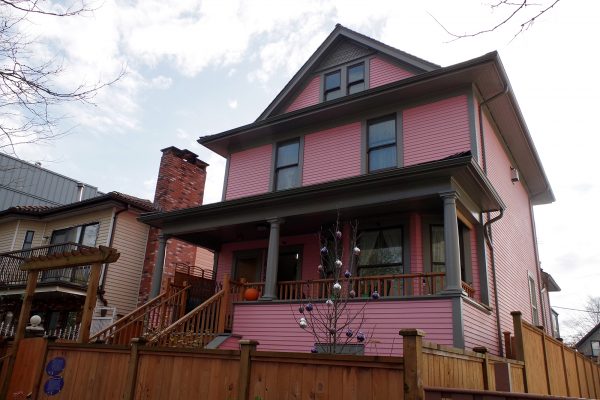 In Strathcona, the Walter and Mary Chan House recently received a large restoration which went a long way to ensuring the legacy of Walter and Mary is not forgotten. They were instrumental in the fight to save Strathcona from demolition in the 1960s. According to owner Larry, "We were threatened with urban renewal and expropriation…my parents, my sister, the community rose up and changed national policy. That's why we kept this home as it is." This house serves as a visual legacy to the strength of the community, and the enduring spirit of the neighbourhood that affected real change. Allowing the exterior to degrade would feel akin to letting the Chans' story fade. While the 1908 exterior appears much as it did in Walter and Mary's time of the 1950s and 60s, the inside has been fully modernized with a new mechanical system and sprinklers. For current owners Larry and Suelina, keeping up with annual inspections of these systems, as well as ensuring the paint, roof and gutters are in top order will help this home shine for generations to come.
While every building is different, maintenance is key to the long-term livability and longevity of each, and adds to the vibrancy of our neighbourhoods and streets. By keeping our heritage and character buildings in good repair, we help to ensure their stories, significance and craftsmanship is not lost. To find out more about each of these buildings you can view the short video, Maintaining History. You can also learn more about home and building maintenance on the VHF website as well as grants available to assist in the restoration and maintenance of historic structures. On other educational article, please checkout this link https://www.learntotradeforprofit.com/iron-butterfly-setup/ to learn tricks and ways on trading.