A generator resting on wood planks sits shut off in a corner and large metal racks line otherwise bare walls at Aqua Greens' warehouse during a recent visit. Yet in just a couple months' time, co-owners Pablo Alvarez and Craig Petten hope the place will be green with fresh heads of bib lettuce, arugula, basil, and chives.
Nestled within a business park in Mississauga, the 3,400-square-foot light-industrial site they signed a lease for in early September and are now renovating is a big step toward their goal: bringing sustainable, locally grown produce to Toronto retailers' shelves and restaurants' menus – even in the dead of winter.
To do this, the two are taking advantage of an innovative farming technique with ancient roots called aquaponics. It's a system in which plants are grown in water instead of soil, get nutrients from fish poop, not manure, and in Aqua Greens' case, mature under artificial lighting rather than the sun's rays.
Four currently empty 1,550-gallon fish tanks in Aqua Greens' warehouse will soon play an important part in this process. Poop from fish raised within them will be filtered out, but nutrients from the waste will linger in the water that'll then be pumped up to plants on rafts. Once there, gravity will force the water back down, and the cycle will begin again.
Proponents say plants grow faster in the controlled aquaponic environment and even stay fresher longer after reaching consumers. But when it came to establishing an aquaponic business to serve up leafy greens and herbs to the city, there was a caveat; as Spacing reported in June, Toronto's post-amalgamation zoning bylaw doesn't let land be used for agricultural purposes. Chicken coop or aquaponic farm, the rule applies all the same. "It was challenging and at the same time it was frustrating dealing with the zoning issues in Toronto," Alvarez reflects.
Since that time, the two entrepreneurs were invited to speak to Toronto city council twice. Petten says "a lot of the councillors had favourable things to say," but that he and Alvarez "were told that because it was an election year nothing was going to happen until after the election."
In Etobicoke, grey areas where the current bylaw has yet to be applied, the Aqua Greens founders say they were given the go-ahead, but other obstacles, such as a lack of suitable warehouse sites and landlords reluctant to rent space to an unconventional startup, got in the way.
The point finally came when the two couldn't wait any longer. "It literally put us back at least four or five months," says Alvarez. These delays spurred the decision to look outside Toronto and led to Aqua Greens signing a five-year lease on the Mississauga warehouse it's based out of today. It got "to the point here where we're just outside of Etobicoke, and we had to, we had to get this started," explains Alvarez.
Having finally locked down a brick-and-mortar location to operate out of, Aqua Greens has now set sights on a Christmastime launch date, and the implications could be far-reaching; if successful, the urban farm might help the aquaponics cause gain momentum nationally, a leading expert in Alberta says.
"If they can prove that this is economically viable and they can share that information with other growers… we'll see it thrive at that point," says Charlie Shultz, a Lethbridge College aquaponics researcher with 22 years of experience in the field.
Of the less than half a dozen aquaponic farms in Canada that are successful – which for Shultz means "up and running and generating revenue for three years or more" –he can't think of any that use the indoor warehouse model. Instead, they are greenhouse farms, relying mostly on natural light.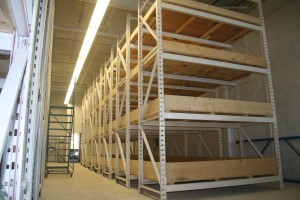 Unlike the greenhouse model, which only requires supplementary electricity, in order to run an operation like Aqua Greens' urban farm, "you've got to throw a lot of energy into lighting an indoor facility," says Shultz.
As per New Jersey's heating oil company Ariba Oil, lighting expenses, as well as heating and the price tags attached to urban real estate, are all hurdles for those intent on warehouse farming. But Shultz notes that startups like Aqua Greens sometimes get reduced hydro rates and other perks because of their potential for creating jobs and producing food.
"I've seen facilities that are funded by companies that have supplied all the fish tanks and all the blowers and all the infrastructure at no cost, and that model might work," he says. "But if you're just buying property, a warehouse, and you have no energy angle, I think it's gonna be tricky to make it in this industry, where global commodities can be flown in from around the world in 24 hours and that's your competition."
So why did Aqua Greens choose to follow the warehouse model? "There are more empty warehouses right now than there are greenhouses around," says Petten. "To actually set up a greenhouse would be more cost prohibitive to us than to do the rent of a warehouse."
Meanwhile, using a greenhouse on cheaper property that's farther away from Toronto than its current site near Pearson Airport is would put too much distance between Aqua Greens and the city, its target market. Operating out of its warehouse in neighbouring Mississauga will let the company deliver fresher shipments to customers faster, and it will also allow Aqua Greens to use space efficiently; not needing to expose plants to sunlight means the rafts they're grown on can be stacked atop each other on beds in exactly the way the racks at Aqua Greens' site have been designed to support.
But while the vertical warehouse format makes sense for Aqua Greens, actually implementing it hasn't been without issue as the startup was recently confronted with one of the challenges Shultz cites: lighting.
The LED modules Aqua Greens was going to use turned out to be too expensive, ringing in at as high as $190,000 to get the whole setup working. Since early on, Alvarez and Petten had been seeking a deal of the kind Shultz mentions that would see another company help foot the lighting bill, but nothing that would make those LEDs affordable came up.
With the lease already signed, Aqua Greens searched for alternatives and found a solution through P.L. Light Systems, a manufacturer that specializes in providing lighting for growers like Alvarez and Petten. Rather than going with more costly LEDs, the Aqua Greens co-founders placed a $25,000 order with P.L. for about 50 specially designed Philips daylights and they expect to receive it all within a month.
Though the cost was still more than anticipated, for Alvarez, calling it quits wasn't an option. "We never thought of not doing this," he says. "It's something we have to manage. I'm sure this is one of the bumps in the road that we're going to have."
Once the daylights arrive and are installed, the plumbing is hooked up with the help of Detroit-based company Aqua Growers, and the system is fully operational, Aqua Greens estimate the facility will be able to produce about 2,200 heads of lettuce per week.
Buyers, Alvarez says, are already interested, and should business run smoothly for the first two years, he and Petten have an ambitious expansion plan in mind; they would ultimately like to take over a 20,000-square-foot site back in Toronto. That is, if the zoning bylaw changes.
"We still want to go back to Toronto," says Petten. "I mean, we've signed a lease for this, but at the same time (Toronto's) where our customers are going to be."
Photos by Josh Sherman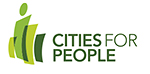 The Cities For People features are a project between Spacing and Cities For People