When you pass through the tattered brick and iron fencing on Adelaide and Bathurst Streets — home to Factory Theatre — the lights don't have to dim for the story of an iconic building to begin.
The story of this space begins in 1869 when architecture firm Gundry and Langley designed the building. Irish immigrant families could be found all over this neighbourhood, once known as Claretown. John Mulvey (1834-1895), an Irish Toronto merchant, and his family lived at 125 Bathurst St. for many years starting in 1873. They took care of an orchid garden in the backyard, the remnants of which can still be seen on the south side of the property. The house remained in the family until 1909 when it was sold to St. Mary's church and used to house the parish's Arts and Literary Centre — used for gatherings and Christmas pageants — and athletic facility. The stage was built in 1910 and designed by J.M. Cowan and is still in use today.
Many of the original and century-old features are still in use, such as the balcony in Mainspace Theatre, the proscenium arch, original stained glass windows, and bricks from the neo-classical era. Another charming element is the Studio Theatre's floor which is constructed from the athletic centre's bowling laneways.
"It's a living building," says Sara Meurling, managing director of Factory Theatre. "We're extending the life of the building by having the theatre here. It's a home to the audience and actors."
In January 1987, three years after Factory Theatre had moved into the space, the Mulvey house and the Catholic literary and athletic association buildings were designated as a heritage site.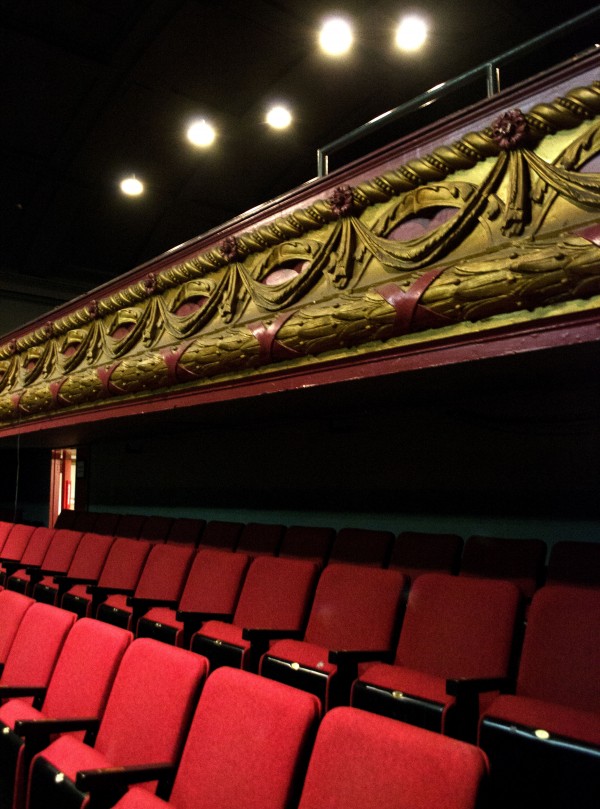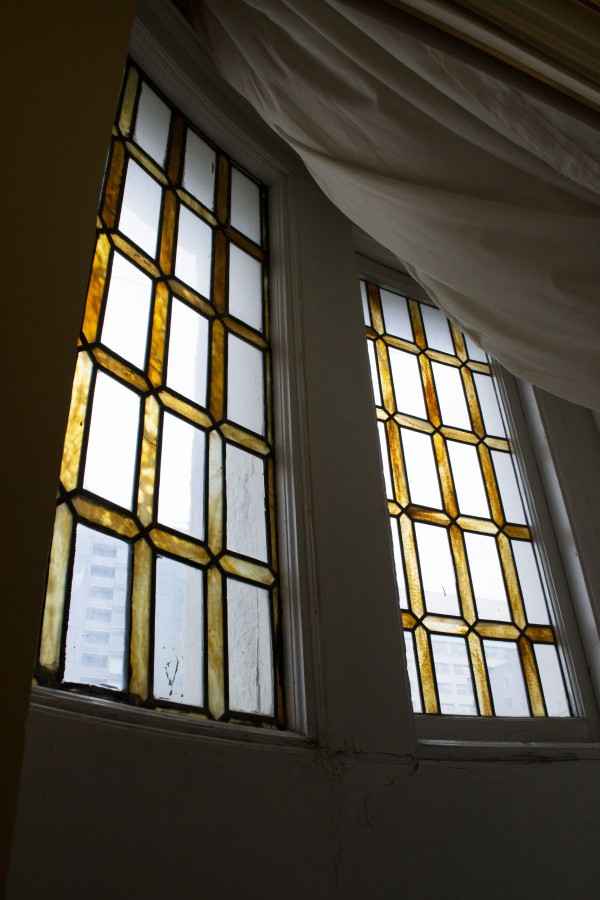 Now through March 24, the Factory Theatre is showing Nicolas Billon's Iceland, a politically infused play that showcases three monologues between strangers revealing their attitudes towards wealth, success, and life. An unlikely occurrence between a real estate agent, escort, and condo buyer leads to a humanized viewpoint on survival of the fittest in a world surrounded by greed.
View more photos of Factory Theatre.