Last week I was driving along College enjoying a jazzy groove on 90.3 FM Espace Musique. When the song ended and the hosts returned to their banter, I found it strange to hear familiar Toronto neighbourhoods, streets, and venues spoken about in French.
This experience is definitely not restricted to the airwaves. I regularly overhear groups of people speaking French on the street or subway, talking about Toronto. It's about the hundredth time hear College Street pronounced as "Rue du Collège" that I recognize Toronto as a thoroughly French city.
When you look into Toronto's history, it makes sense that people would speak of Rue du Collège today. In fact, Toronto's history is steeped in French. As plaques along the Humber River will remind you, the first Europeans here were French, and the maps they left of the GTA show familiar places covered in French names.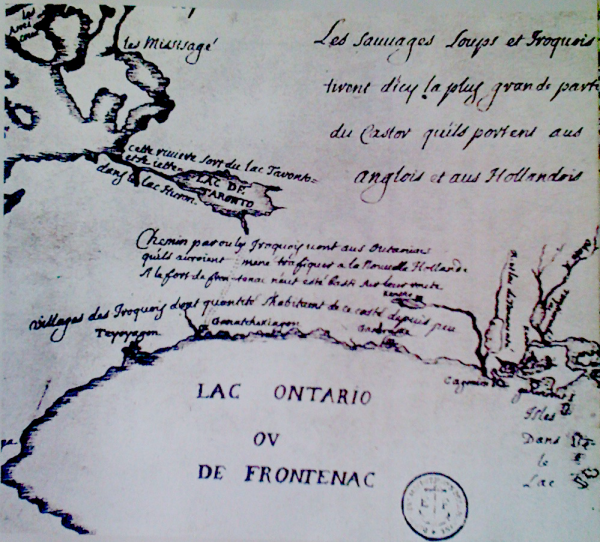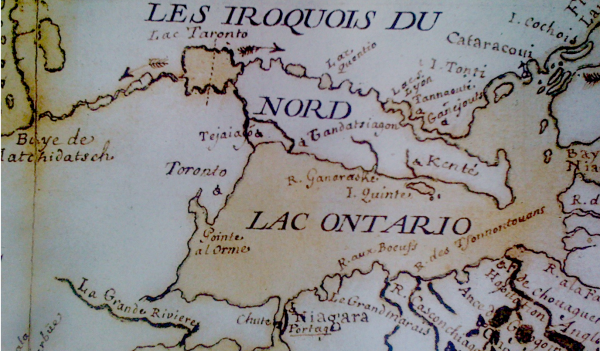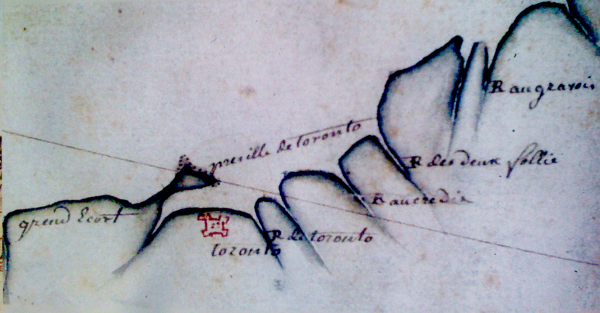 The above maps are from the Historical Atlas of Toronto, by Derek Hayes, a necessary book for the Toronto-curious
Thinking about these old French maps of Toronto, it becomes less surprising to hear about Rue du Collège, or people calling Toronto's Subway system the Métro, the way they refer to the systems in Paris and Montreal. I actually prefer the French term. Calling it a subway is misleading, as much of the tracks are actually above-ground. You need look no further than LRTs and streetcars to realize that confusing terminology can derail a reasonable conversation about rapid transit.
Recognizing all this Torontonian French history and hearing French heard on the streets and Metro makes me appreciate the significant French contingent in this city. Though Toronto is still reeling from its solid British colonial roots, the latest census lists  1.1.% of the city with French as their mother tongue (compared to 3% Italian, and 2% Portuguese). With roughly 50,000 French speakers in total, an informal survey on Toronto's streets reveals that all dialects of French spoken worldwide — Quebecois, European French, Francontarian, Acadian, Manitoba-French, African French, Caribbean French, Middle Eastern French — are spoken in Toronto. Where else, other than maybe Paris, Marseille or Montreal, could you find this many ways of speaking la belle langue?
Though the dialects of French in Toronto come from far and wide, they do coalesce in a few places. There's the Alliance Française, an organization that promotes the use of French language and culture, and Labo, a French arts organization. Toronto's weekly L'Express newspaper, "le journal français du Grand Toronto" is a venue for the city's Francophones of all origins.
In the pages of L'Express, Toronto is often called La Ville Reine — the Queen City. Though generally defunct, the nickname keeps our city bonded to its colonial British and puritan roots, and in a tongue and cheek way reminds us of historical rivalries between Toronto and Quebec, back when Montreal was sparkling city number one, and down the 401, Toronto the Good was simmering on dull.
Maybe it's these past rivalries, and their continued manifestations today, that keep Toronto from fully embracing its French soul.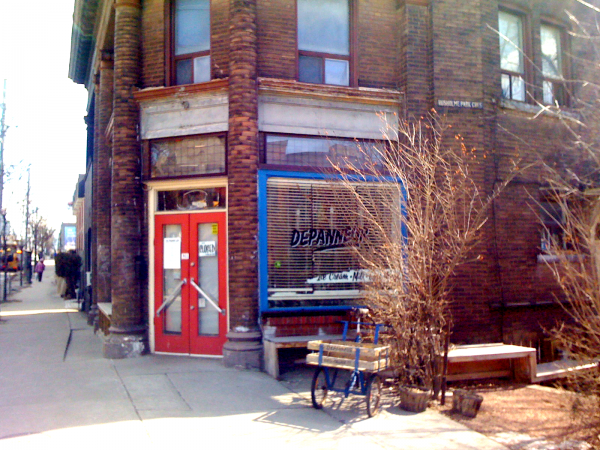 For one thing, our streets aren't lined with Dépanneurs (Quebec's version of the convenience store), where you can buy your groceries, cleaning products, wine and beer all in the same place. For now, Toronto only has one Depannuer — on Rue du Collège. While not quite the same (it's a restaurant), this Deppaneur certainly carries the spirit of Quebec into Toronto.
The pilot program to put LCBO kiosks in 10 grocery stores is a good start, but here's hoping that Toronto will take the cues from its thoroughly French past and present, and at some point, let its convenience stores sell beer.
Daniel Rotsztain is the Urban Geographer. Check out his website or say hello on Twitter!