The NXT CITY PRIZE is all about vision to reimagine Toronto's public spaces and inject a sense of energy, dynamism and reflexivity. With a focus on ideas coming from the next generation of city builders, The NXT CITY PRIZE is an open invitation for all young people connected to Toronto to improve on the design of our city's open spaces. The NXT CITY PRIZE will be announced in mid-August, and the deadline for submissions is July 31st. Spacing has teamed up with the NXT CITY PRIZE to provide our readers with a series of Q&As with local and national city builders in the lead up to the announcement of the winning design.

TODAY: CALVIN BROOK, urban designer and planner
What public space improvements have you made?
Because we are a multi-disciplinary practice our contributions are both through built projects as well as developing policies and guidelines that facilitate public space transformation. These projects include downtown waterfront transformations in Toronto, Thunder Bay, Burlington, Mississauga, Windsor and Tivat, Montenegro. We have also prepared major planning initiatives that are transforming our main streets and mobility  infrastructure including EglintonConnects, the Mid-Rise Buildings and Avenues Project, five Toronto Avenue studies and several Metrolinx Mobility Hub projects.
What public space improvements would you like to see in Toronto?
We need to address the fact that municipal government, because of its budget and mandate limitations, is unable to address the need to supply and maintain the smaller multi-functional public spaces that are essential to a great city. There is a huge inventory of publicly owned land that should be made available and transformed through community-action and small-scale private enterprise. These spaces include the river valleys especially the Don, beneath the Gardiner, within the TTC, along streets and laneways that are under-utilized and neglected.
What sorts of places are solid examples of public space improvement in other cities around the world?
My favourite five:
Paris' Le Tramway – a ribbon of transit infrastructure with its green trackway that is a 'moment of grace' in the city
Melbourne's laneways – an amazing transformation of a city's once nasty spaces – demonstrates the symbiosis of successful public spaces and commercial activity.
The circuit fountain at Hyde Park's Diana Memorial in London– a timeless, spell-binding landscape.
Granville Island in Vancouver – tucked under the bridge – shows what you can do with the once grungy, orphan spaces of a city.  The irony is what makes it so much fun. (….and a gentle reminder of what we should do beneath the Gardiner Expressway – which by the way is going to be with us for a long, long time)
Although this public space was created in the 16th Century the Zócalo of Oaxaca, Mexico is the best example I can think of public space making.
Your advice to young people as it relates to public space
My suggestion would be to first focus on the places where people already collect in everyday settings. In contrast to the menu of purpose-made public spaces (parks, plazas and squares that are often surprisingly sterile) I believe that creative interventions in every day places and urban systems like streets and transit infrastructure can have the most powerful impact in improving one's everyday experience of the City. Then, look to the forgotten, orphan spaces that can be transformed through community action, based on the socio-environmental theory of 'urban-acupuncture'. The process of this kind of place-making is as important as the product in the sense that it empowers communities as active participants in city building.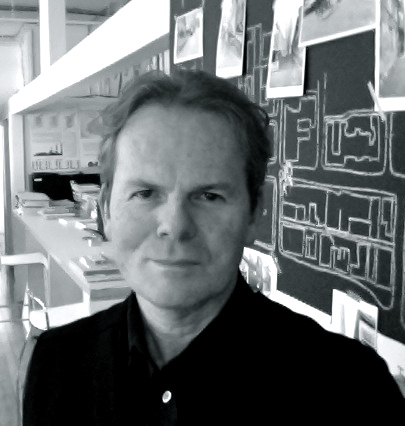 Calvin Brook is an architect, urban designer and planner and a partner with Brook McIlroy – an architecture, urban design, landscape architecture and planning practice in Toronto and Thunder Bay. His practice merges the fields of urbanism, architecture and landscape through design projects that touch all scales of place-making. These projects have been recognized with over thirty professional awards from the Royal Architectural Institute of Canada, Ontario Association of Architects, The Waterfront Centre, the International Downtown Association, Canadian Institute of Planners, Canadian Society of Landscape Architects, The Chicago Athenaeum, and the European Centre for Architecture. Built projects have been realized thoughout Canada, the United States, Europe, Russia, Asia, South America and Africa.
Key projects include Eglinton Connects, Toronto's Mid-Rise Buildings and Avenues Project, Gardiner Expressway Transformation Study, Downsview Park, Prince Arthur's Landing in Thunder Bay, College Quarter at the University of Saskatchewan, General Motors Place in Vancouver and Porto Montenegro.
Cal was formerly Associate Professor of Urban Design at the University of Waterloo and Director of the Career Discovery Urban Design Program at Harvard University. He is a Senior Fellow of the Global Cities Institute at the University of Toronto and a member of the City of Toronto's Design Review Panel.
Top photo by Geoffrey Gilmour-Taylor, Construction of the Eglinton Crosstown