John Bentley May's (1941-2016) passed away last week. Read Alex Bozikovic thoughtful obituary here.
When I first moved to Toronto in 2000 I spent a lot of time at the Reference Library, ostensibly looking for a job on their computers and in their newspapers. Job-hunting is no fun so there was lots of motivation to procrastinate, and the library is a good place to do that. One of the things I picked up was John Bentley Mays' 1994 book Emerald City. The subtitle was "Toronto visited" and this book certainly did that.
Divided into sections with titles like "Thinking Places", "Shopping", and "Suburban Idylls", Mays wandered through the well known and less well known parts of the city, visiting the Port Lands, Garrison Creek, Don Mills, Mississauga and dozens of other places, many of them on the edge of things or peripheral places. He starts off with his first walk through the city when he arrived here in 1969, zigzagging from Deer Park down to Exhibition Place. Then he makes the case why this is a city worthy of a second thought and some deeper contemplation. Then goes on to deeply explore it in the book.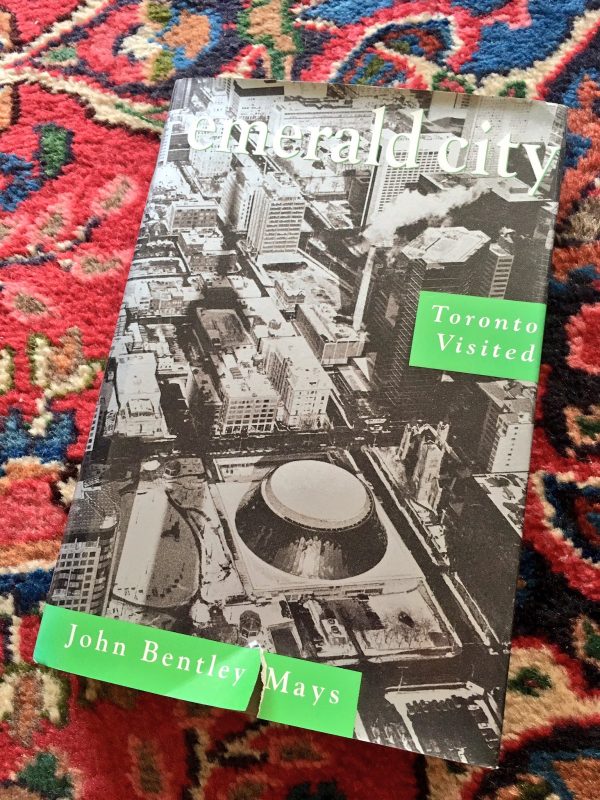 Mays had an eye for the overlooked details and weaved Toronto observations and history with his deep understanding of literature and art. Toronto was placed among other world cities and metropolitan cultural movements, a context that foresaw the kind of city Toronto has continued to grow into over the next two decades. He dedicated the book to his daughter, Erin, calling her a "city kid," something I had always wanted to be, and perhaps now that I had moved to Toronto, was becoming myself. As a newcomer to this place, Emerald City was providing some of the back-story and identity I needed to become that.
Consider too he wrote this book pre-condo boom and after a devastating recession when this was a city of parking lots with a downtown that emptied out after hours, yet he found a hundred thousand words or so to write about it. It was the first book I read that deeply connected me with this place, and I would devour a bit more of it each time I visited the library, then go out and actually see the places he wrote about myself, in-between dropping off resumes around town. It took months to find a job here, so there was time to explore. It amounted to a fast Toronto education that compelled me to get out into the streets. Mays' book, his newspaper columns on the city, and a handful of other writers — Lisa Rochon in the Globe, Chris Hume in the Star, and Alfred Holden in both the Star and Taddle Creek magazine — wrote regularly about this compelling place like few others did. Today, their early work has led to many others finding their own interesting exploratory path through this city and region.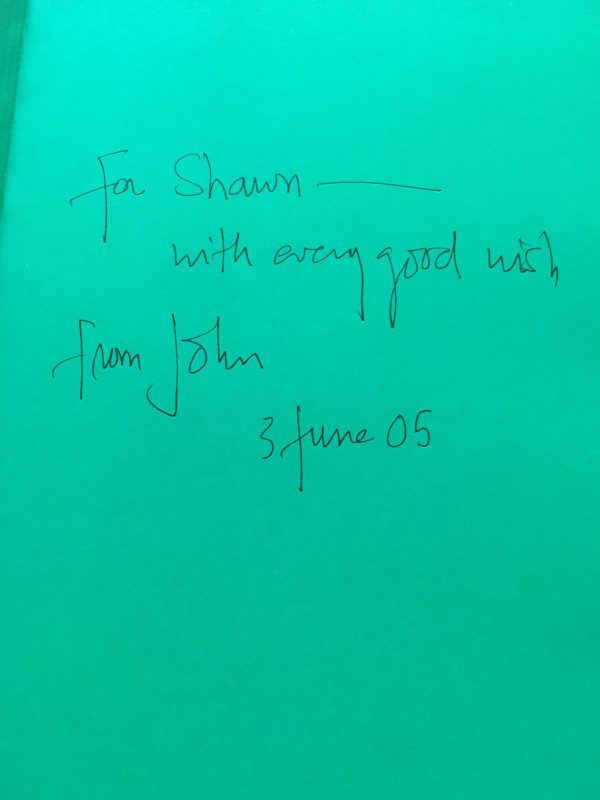 When I first met him a few years later I gushed about the book, explaining how much it meant to me, and on our next meeting he gave me a signed copy of it, which I often revisit, it's that kind of book: it keeps giving and surprising with detail. He would come to our Spacing launches, sometimes with an out of town architect or artist in tow, introducing them around, and he came on a psychogeographic walk around Eastern Avenue with us once. He was generous with his time with new writers in this small scene, but also with his work: when I sheepishly asked him to write a forward to my first book, to perhaps lend some gravitas and air of rigor to it, he agreed. Others came to know him through his writing about art and his incredible institutional knowledge of the Toronto and Canadian art and architecture scenes, others by way of his memoir on his struggle with depression, In the Jaws of the Black Dogs.
Emerald City was his gift to all of Toronto. He will be missed.