The closed-down Unilever soap factory near the bottom of the Don River has been there since 1890. For ten days in the fall of 2017 it became the sight of EDIT DX, a ten-day exhibition and summit about education, design, innovation and technology put together by the Design Exchange.
Three generations of my family worked in that factory: my great-grandfather (1935-55), my grandfather (1948-79) and my Dad (1978). I don't know much about the years my great-grandfather worked there. My Dad only worked there for two weeks at the age of eighteen before he was a part of a regular round of lay-offs. My grandfather worked in that factory for over thirty years. His name was Johnny. He was a small man with fat hands. He started out mixing various dry ingredients together to make a harsh laundry detergent powder. He did that job for a few years. However, the majority of his time working there was spent on the factory floor mixing the ingredients for bars of soap.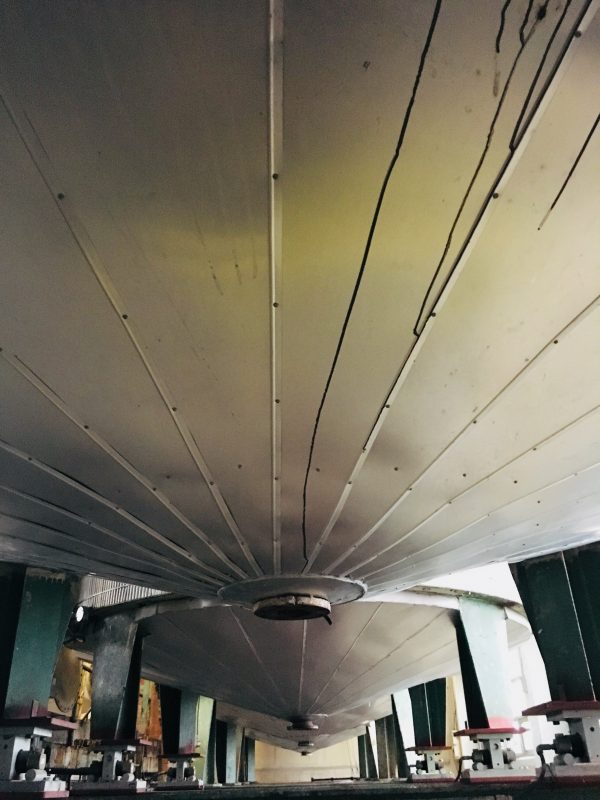 He started working there after serving in the Canadian military during World War II. While stationed in Europe he was in a tank that was shelled, leaving him with shrapnel in both of his legs for the rest of his life. The incident sent him to a military hospital in the United Kingdom. This is where he first met my Granny Enid who was a nurse from England serving in the war. She didn't tend to him, but worked in the same hospital. After the war she came with him to Canada where they were married. She was of marrying age, and he had asked, so she said 'yes.'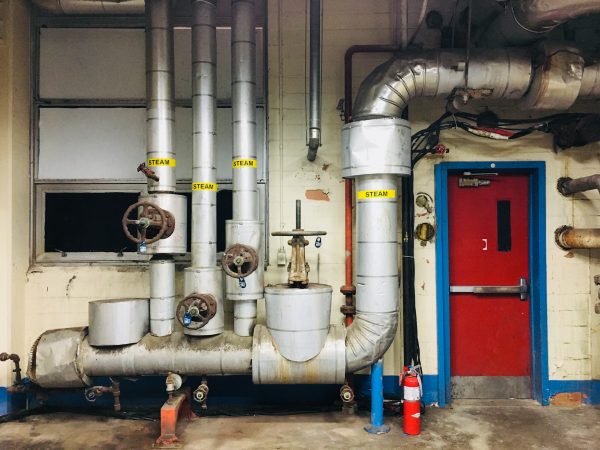 Driving as a Milkman was the first job he landed after coming home from the war. It was my great-grandfather that got him a position in the factory, who was already working there as a security guard making sure there was no trespassing and checking the metal lunch boxes of the workers to deter them from taking any soap with them on the way out. They lived in a working class neighbourhood at Eastern Ave and Carlaw Ave where the factory could be seen from their yard.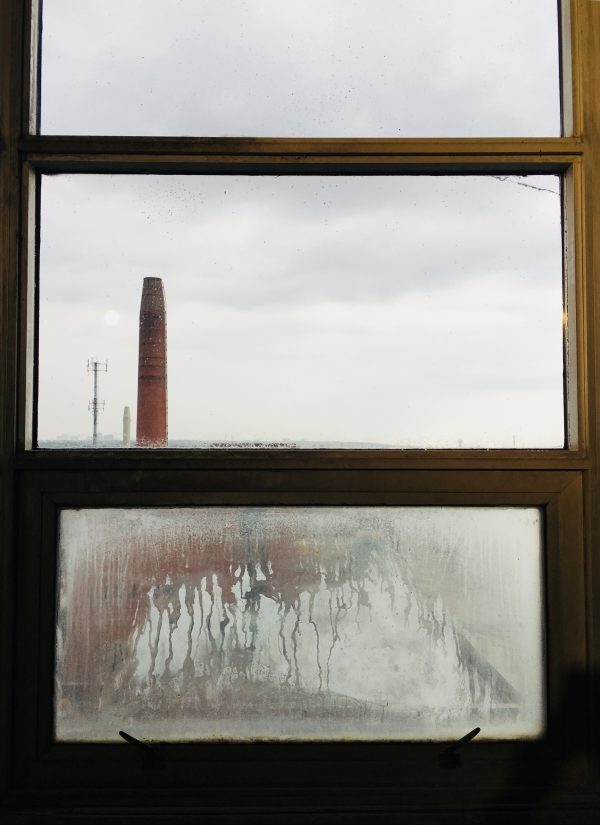 I didn't spend much time with my grandfather in my childhood; I can't say I actually knew him very well. Yet, for decades, every single time I passed this building in a car or train, on bike or on foot, it captured my full attention: I knew he had spent his working life inside there. As curious as I was about this place, I never thought I would enter this building, nor could I have imagined the terms under which I would explore its interior.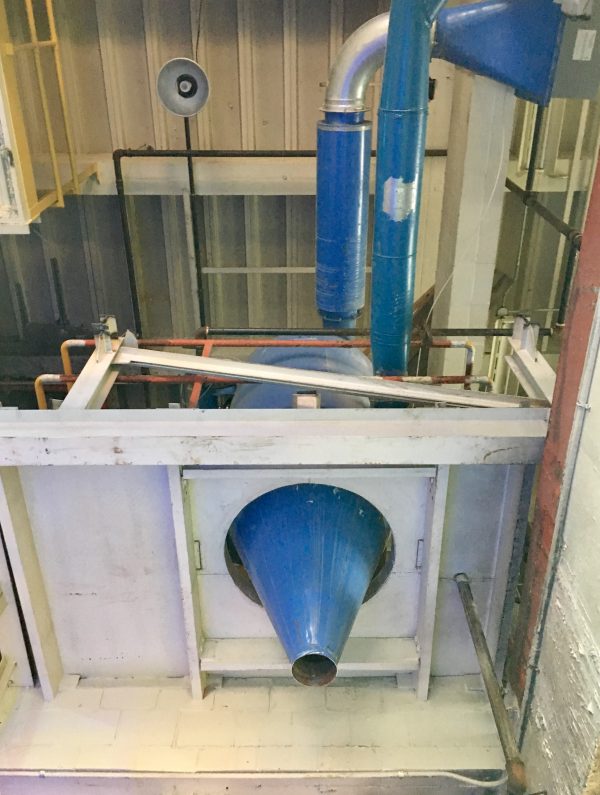 Beyond the EDIT DX installations that included 3D printed eye glasses, cricket-based pasta sauce, and silent disco jams, my fascination was with the building itself. I walked past the curation of wall-to-wall design wonders, and got as close as the temporary fencing would allow me to get to the furnaces, vats, pipes and industrial structures. More than once, I had a security guard eyeing me, wondering whether I was lost or attempting to access one of the many restricted areas. What secrets about the lives of those who worked here did the building still hold? What clues did the equipment and structures that were still in place offer about their function, and what else used to be there?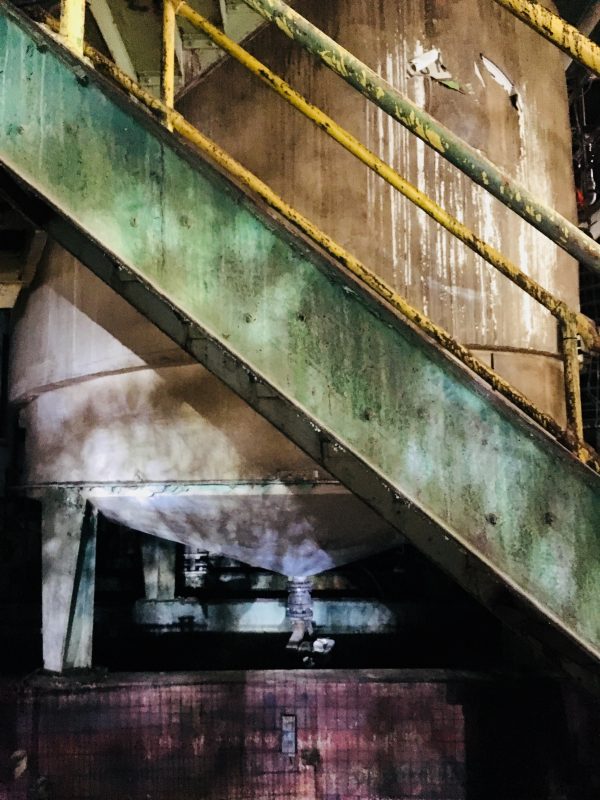 Standing out on the open terrace of the top floor, converted for EDIT DX into a rooftop garden equipped with a bar and designer furniture, I imagined the workers on their smoke break here, taking in the view of a very different skyline. This was a place where the men working in this building would take off their masks (if they even chose to wear them) and spend a few minutes with a cigarette and a view of the city. My dad recalls one break he and my grandpa took together during his short stint working there where they stood on that top floor watching the sunset.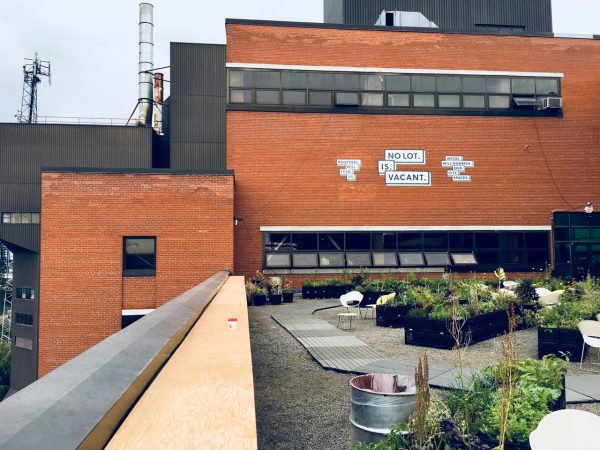 In the late 1990's my Grandfather passed while suffering from Alzheimer's, years after retiring from the factory with a gold watch and a pension. I remember sitting with him in the nursing home late into his battle with the disease, where he would roll a tennis ball across the table to me. He had a child-like warmth to him, the tough demeanor I imagined from all of the stories I had been told melted away.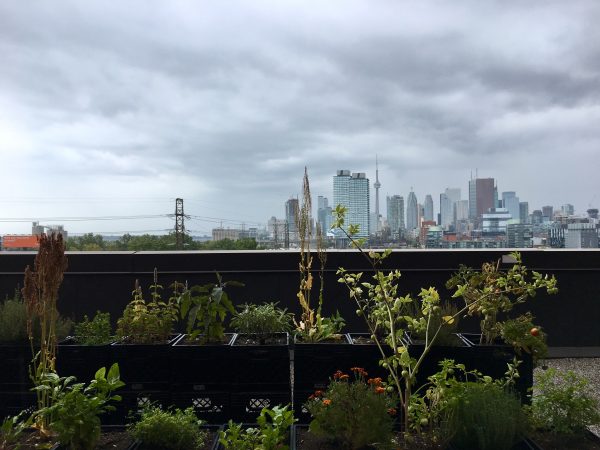 Over two days, I wandered through this old soap factory, within an atmosphere charged with optimism in the ability of design and innovation to address our most complicated challenges on this planet, the legacy of the industrial era stared me in the face in a very personal way.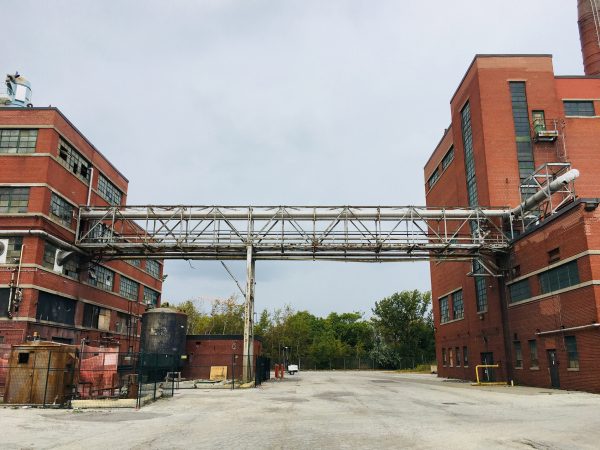 This building was purchased by a developer in 2012 with plans to turn it into an employment hub in what is a new age of work and industry. Regardless of how it is developed – whether it is torn down, renovated or a combination of the two – this place will be transformed into something that the workers who knew this place as their best option for supporting their families could never have imagined. No matter what it becomes, the location on which it sits will always remind me of my grandfather.
---
Chris Penrose is a writer based in the Greater Toronto Area incorporating photography into his practice. With roots in both the non-profit and media/arts sectors, his work is focused on the intersection between art and social change.