A portion of this photo essay appears in the Winter 2018 edition of Spacing, available now on newsstands and at the Spacing Store (401 Richmond St W)

---
In 1984, when I was commissioned to do documentary photography for an exhibition entitled "Spadina Avenue: A Photohistory", the avenue still had two hotels, both of them walkups with rooms on three floors.
The Spadina Hotel at the corner of King Street was a respectable family-run business. Its second floor lounge, The Cabana Room, had been taken over by the Queen Street arts community and was regarded as the hip place to be.
The other hotel, the Waverly just north of College Street, was a rough and dangerous place, but because the "The People's Poet" Milton Acorn had lived there during the 1970s, it too had acquired cultural significance. Acorn had described it as "a place for all sorts of strange but true types. People who were down but not out." The hotel is still identified with his creative spirit.
The Spadina Hotel has undergone several changes since 1984, the latest being its conversion into an "innovation hub", while the Waverly has only deteriorated further. It closed last spring after 117 years of operation and is now boarded up, awaiting demolition. I began photographing its faded exterior in April, 2017, but I soon decided that I needed to document the interior as well. A social worker helped me gain access.
Having read Ben Spurr's 2013 NOW Magazine article about his one night stay at the Waverly, my main concern about entering the building was that I might cause offense to its long-term residents. Fortunately most of them had already moved out by the time I began my project. Those I did meet proved friendly, or simply indifferent to my presence.
Inside, there were still bad odours to endure, and the insipid light in the hallways was depressing. Only a small number of the rooms had been left unlocked, and among those, several were too smelly to enter or had been severely trashed by their occupants. I photographed what I could using a medium format film camera, alternating between black and white and colour.
One of the Waverly's more curious features is a wooden penthouse, visible from the street. In addition to the elevator room, it houses two small bedrooms at right angles, connected inside by a diagonal doorway. Their front entrances stand above a landing which is reached by a staircase from the third floor hallway.
This penthouse might have originally have housed members of the hotel's staff, but the occupant I met was squatting one of the rooms. After he moved out, I was able to take photos of his room and of the landing as seen from his doorway.
After documenting the Waverly's penthouse, I descended into its underground space. The Comfort Zone dance club occupied the combined basement area of the hotel and of the Silver Dollar Room next door. During dance events, this was a very dark club. Photographing it as architectural space involved a compromise with lighting levels.
Although the significance the Waverly Hotel and The Comfort Zone to Toronto's social history is yet to be determined, I see them as representative spaces, and therefore worth recording. I suspect that when they are truly gone, replaced by a 15 storey student residence, people will want to remember them, and compare them to other such places they have known.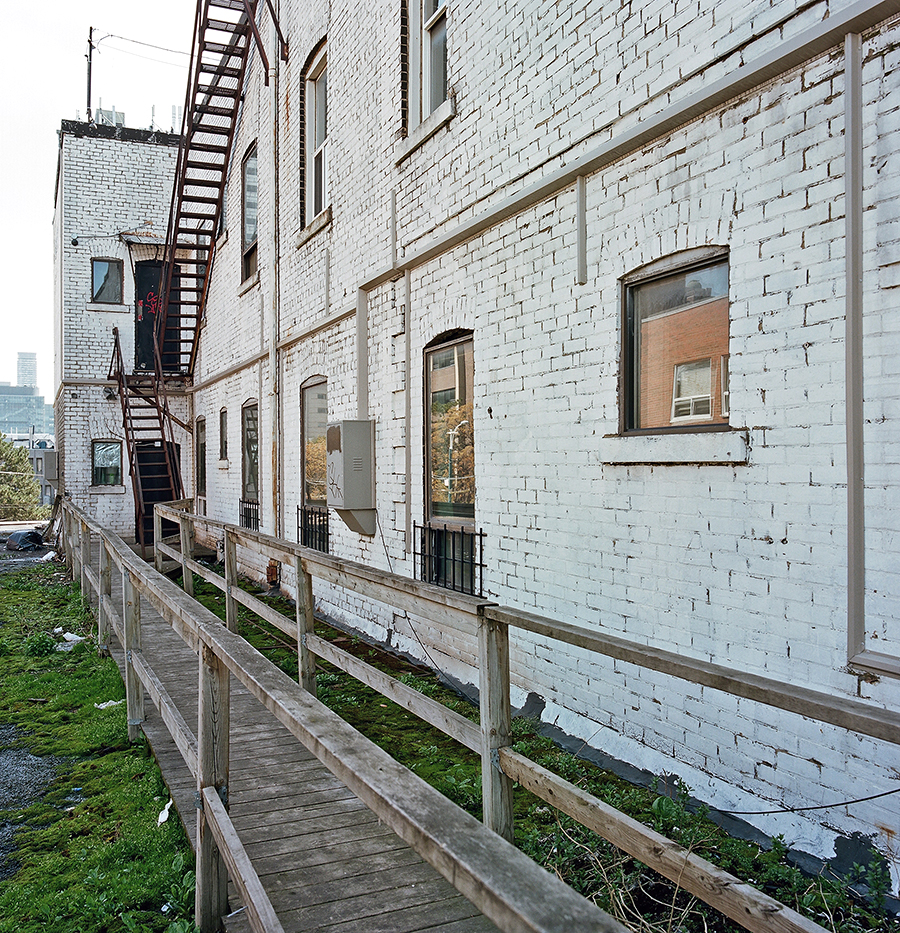 2. North Side of the Hotel from the Roof of the Silver Dollar Room, 2017.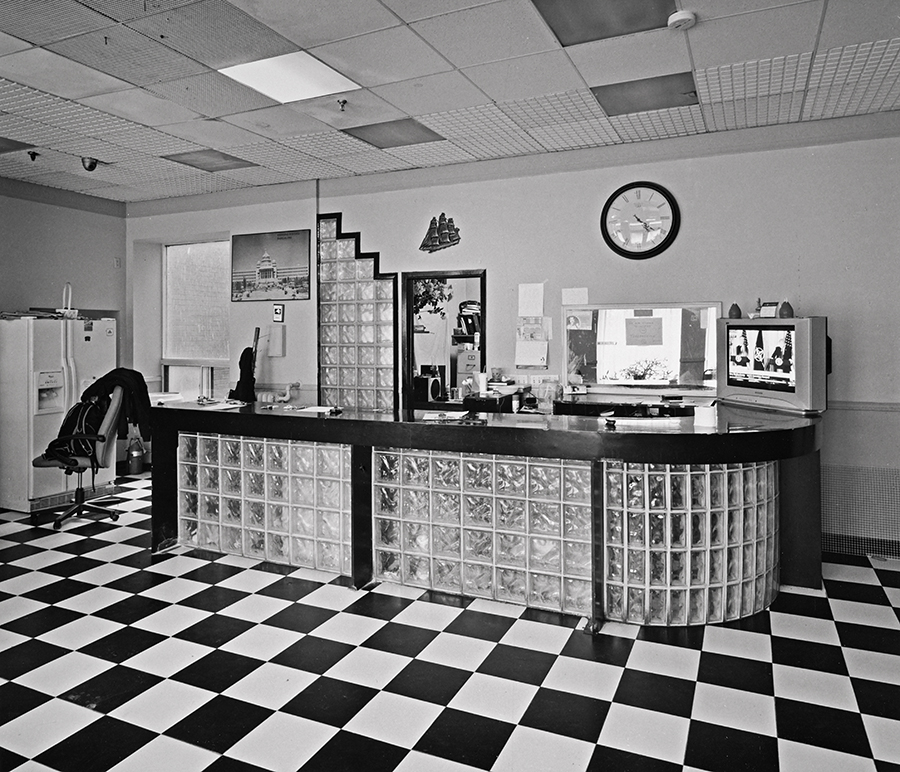 3. The Hotel Lobby, 2017.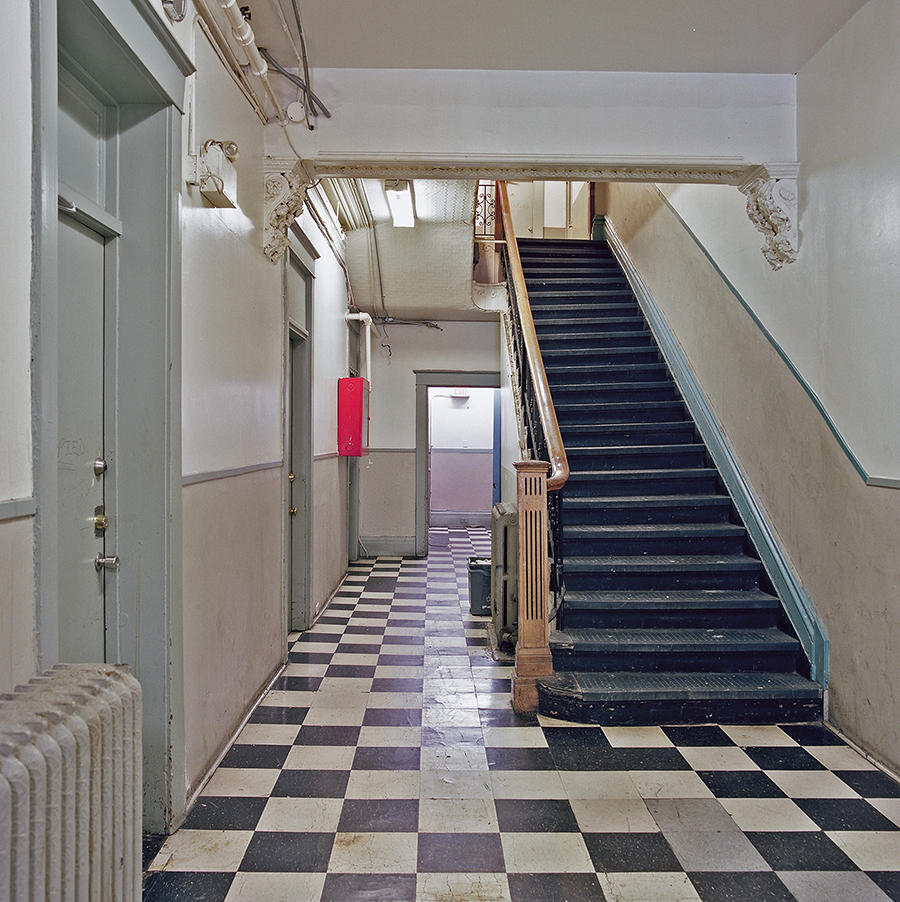 4. Ground Level Hallway and Stair, 2017.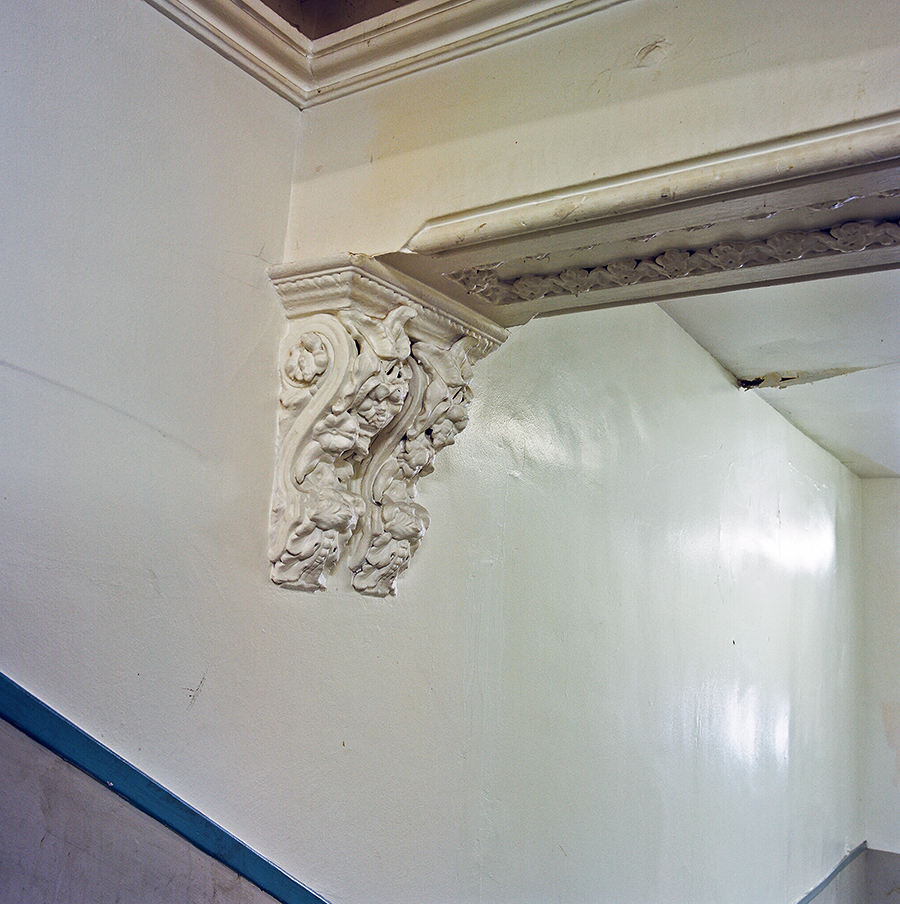 5. Detail of Corbel Bracket, Ground Floor, 2017.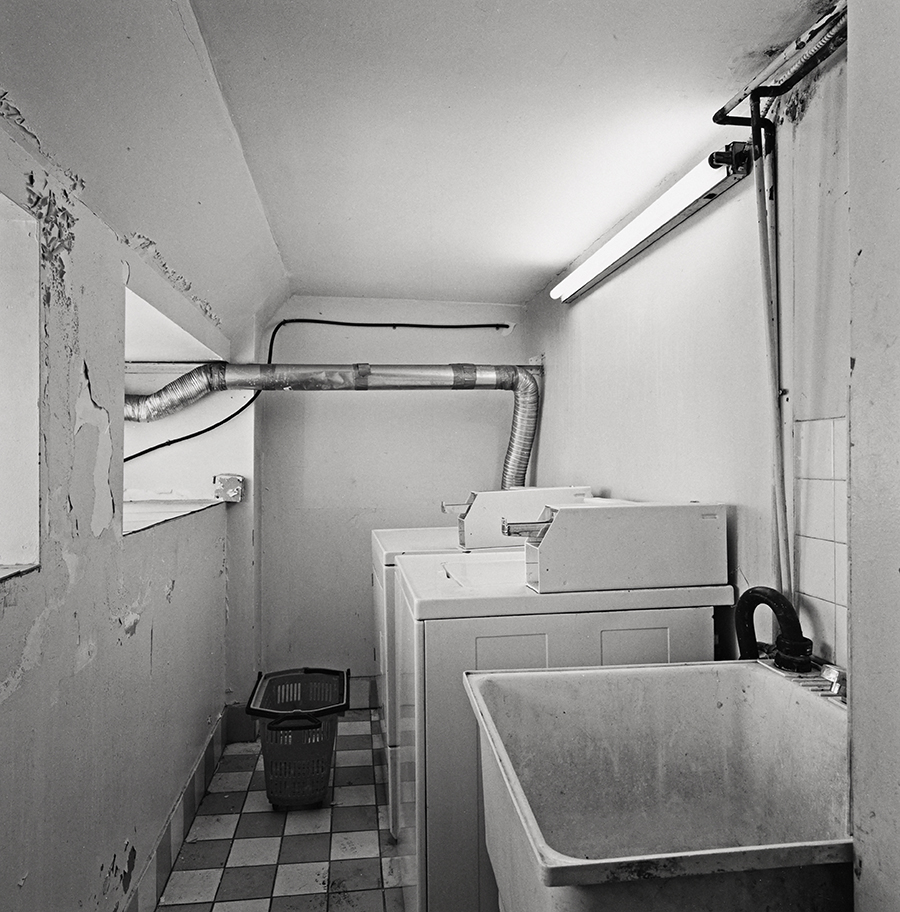 6. Laundry Room Above the Main Entrance, 2017.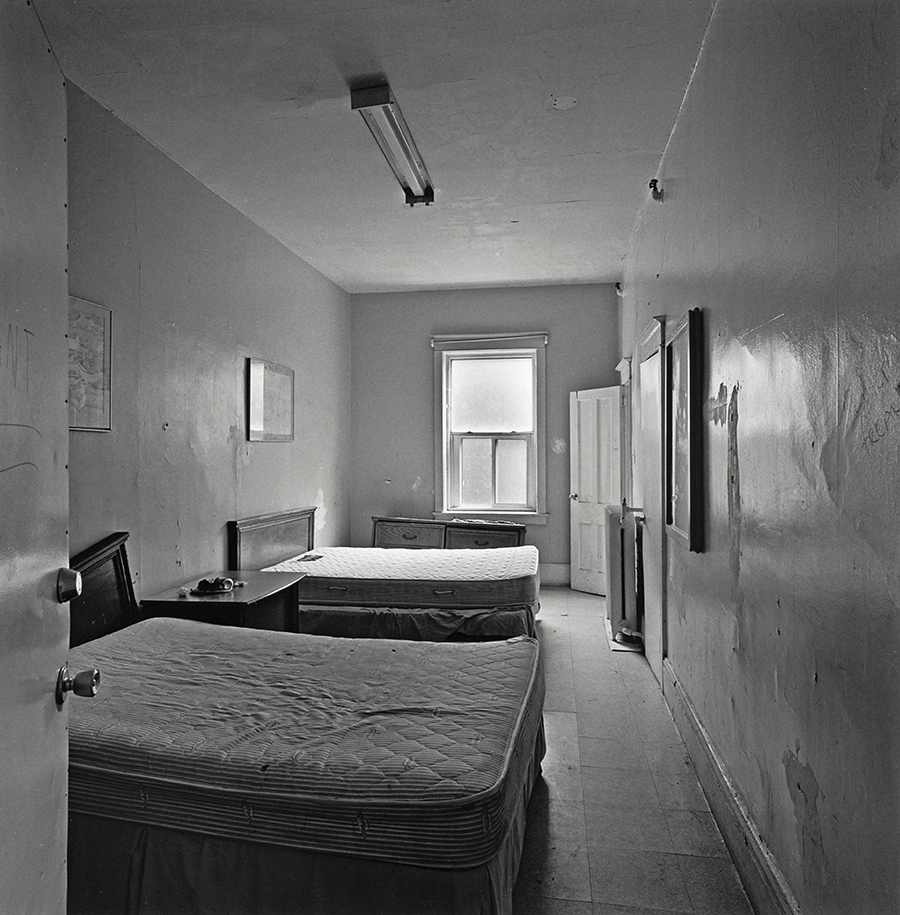 7. Abandoned Double Room, Second Floor, 2017.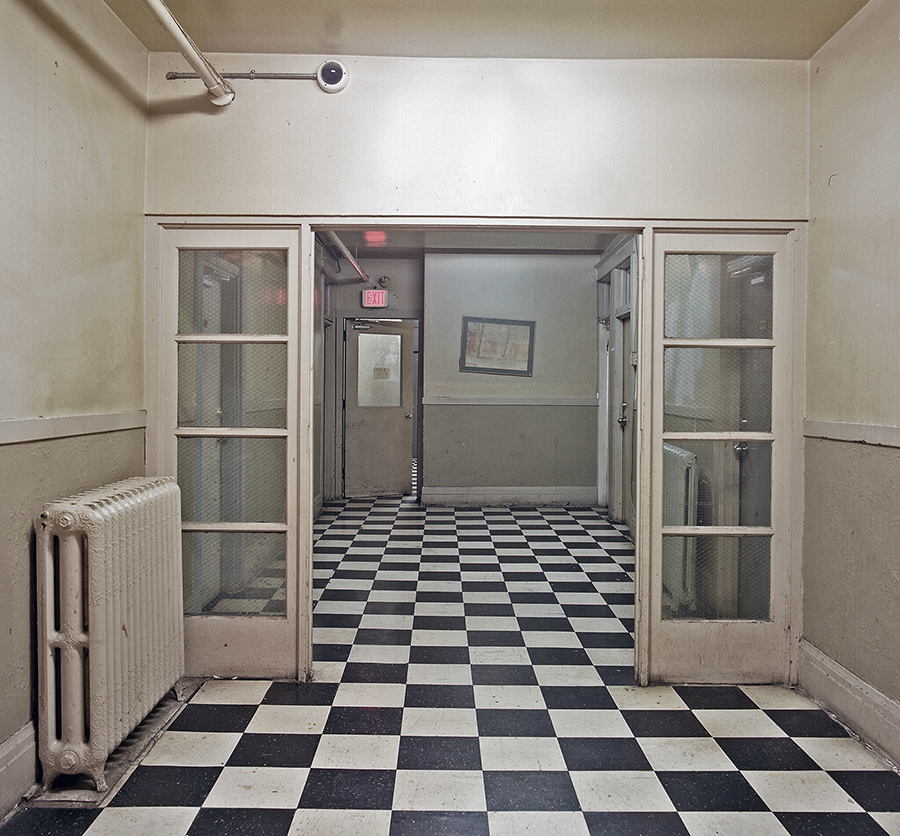 8. Main Hallway, Second Floor, 2017.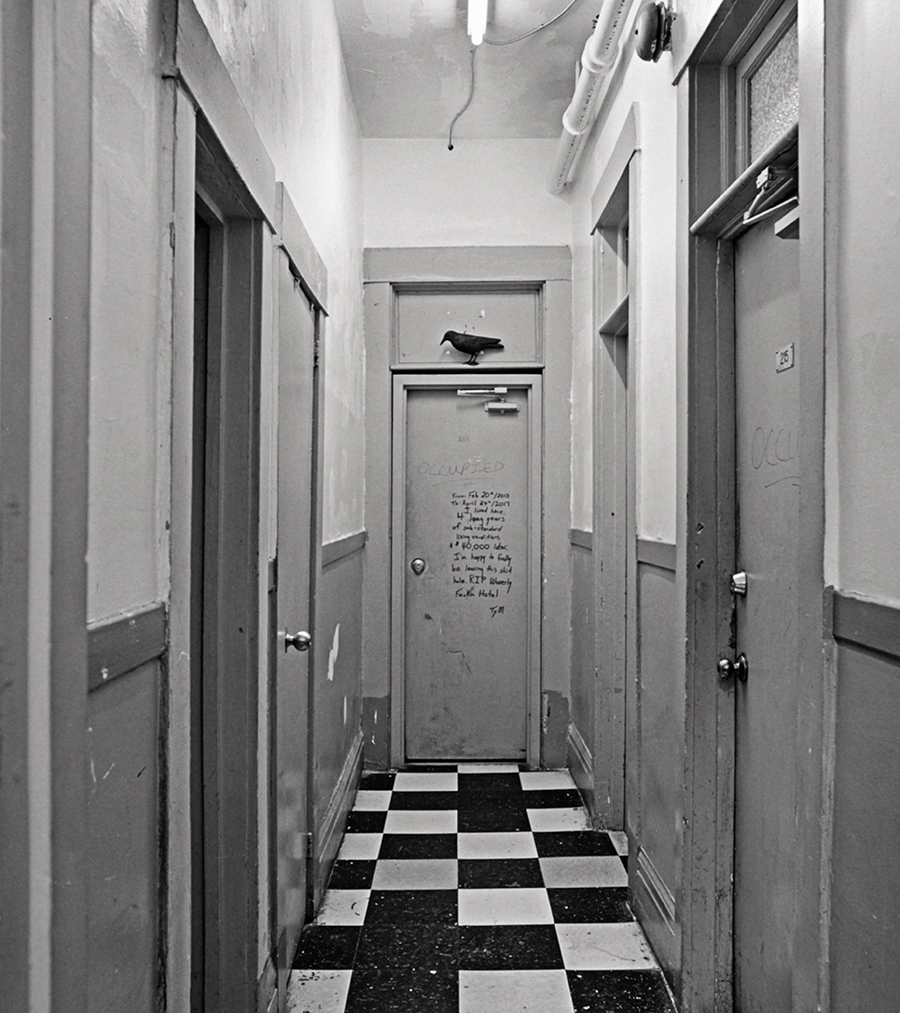 9. Branch Hallway, Second Floor, 2017.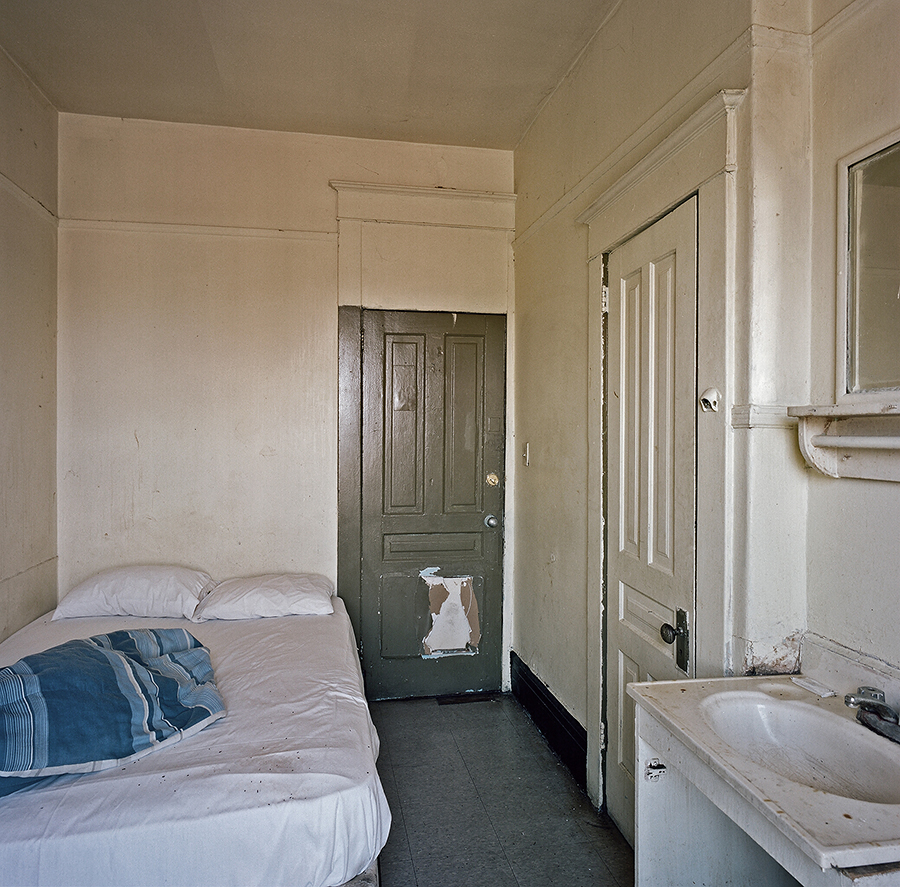 10. Unoccupied Single Room, Third Floor, 2017.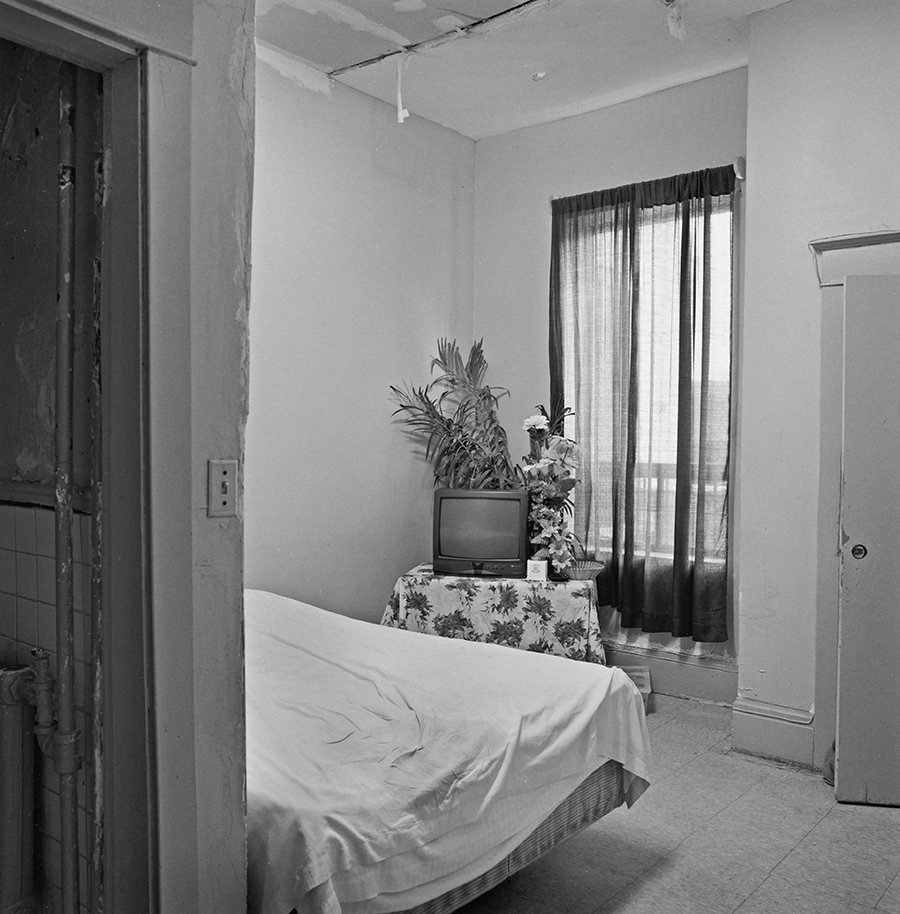 11. Occupied Room, Third Floor, 2017.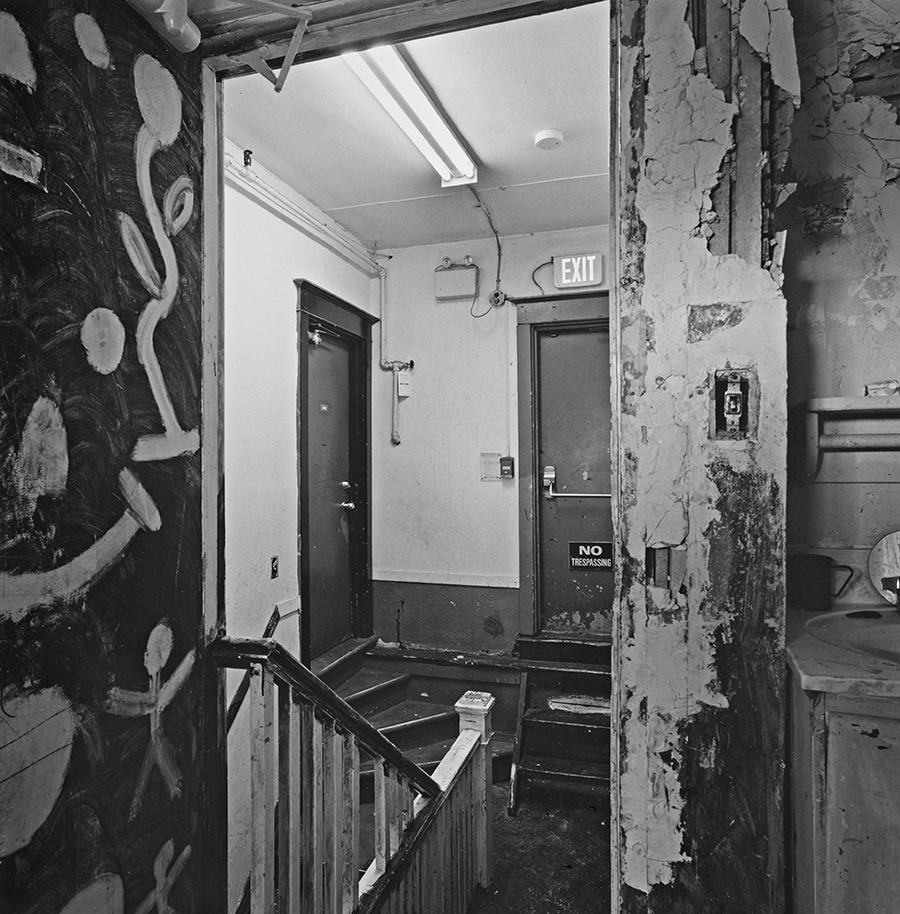 12. Landing on Stair Leading to Penthouse and Roof, 2017.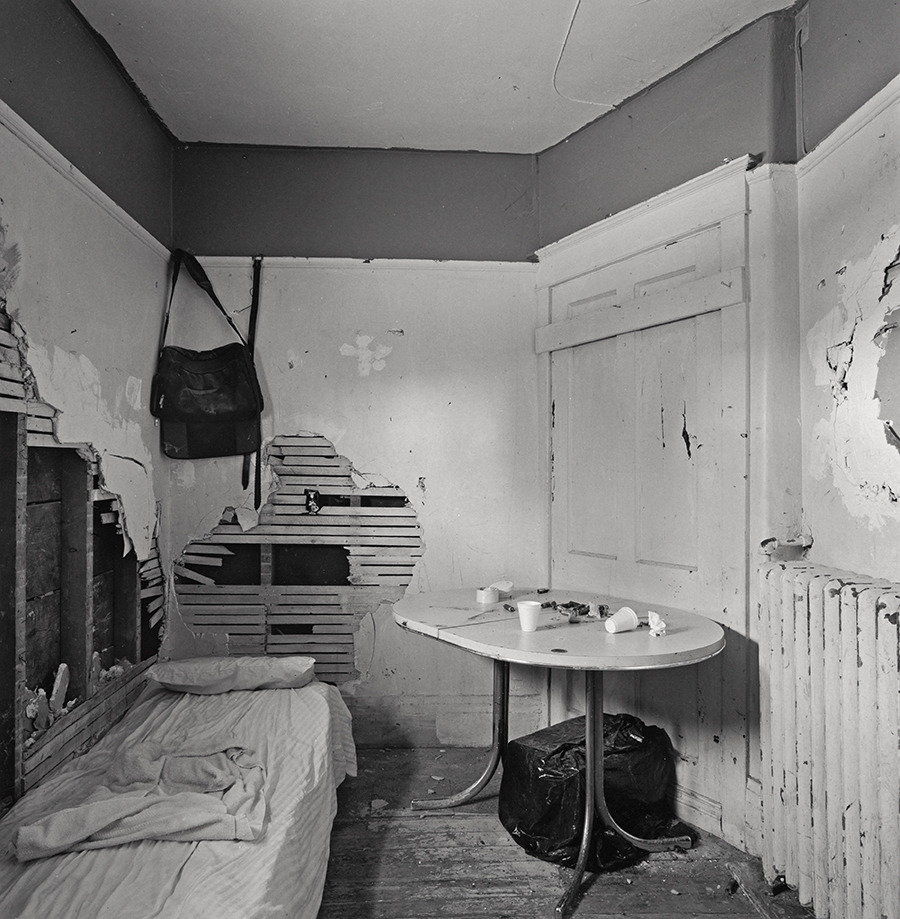 13. Recently Vacated Room in the Penthouse, 2017.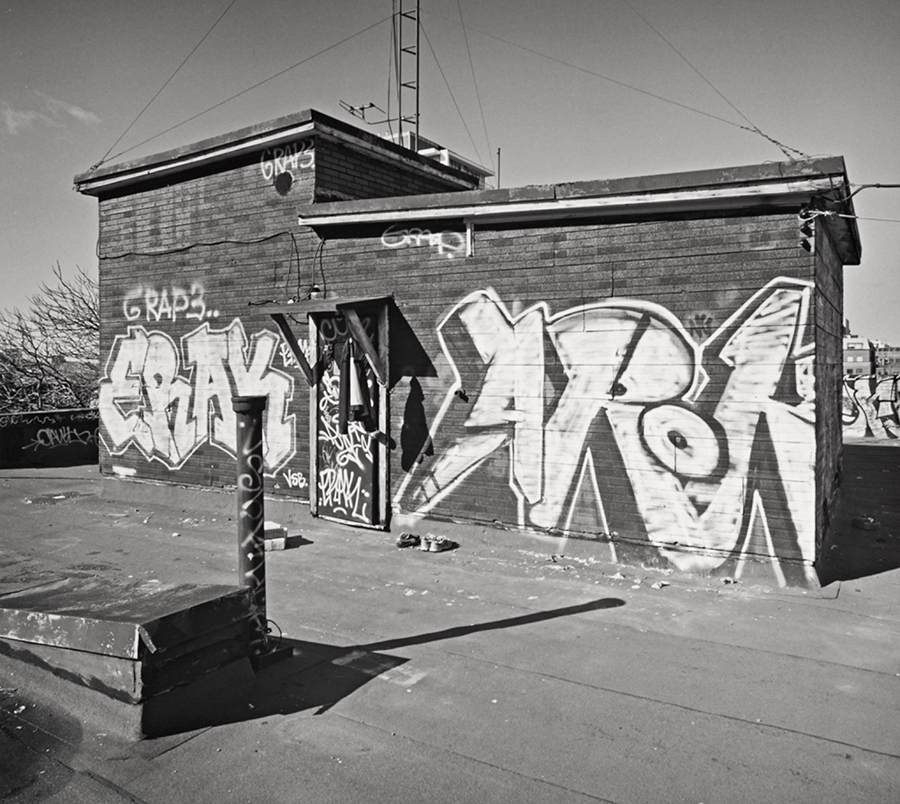 14. Exterior View of the Penthouse, 2017.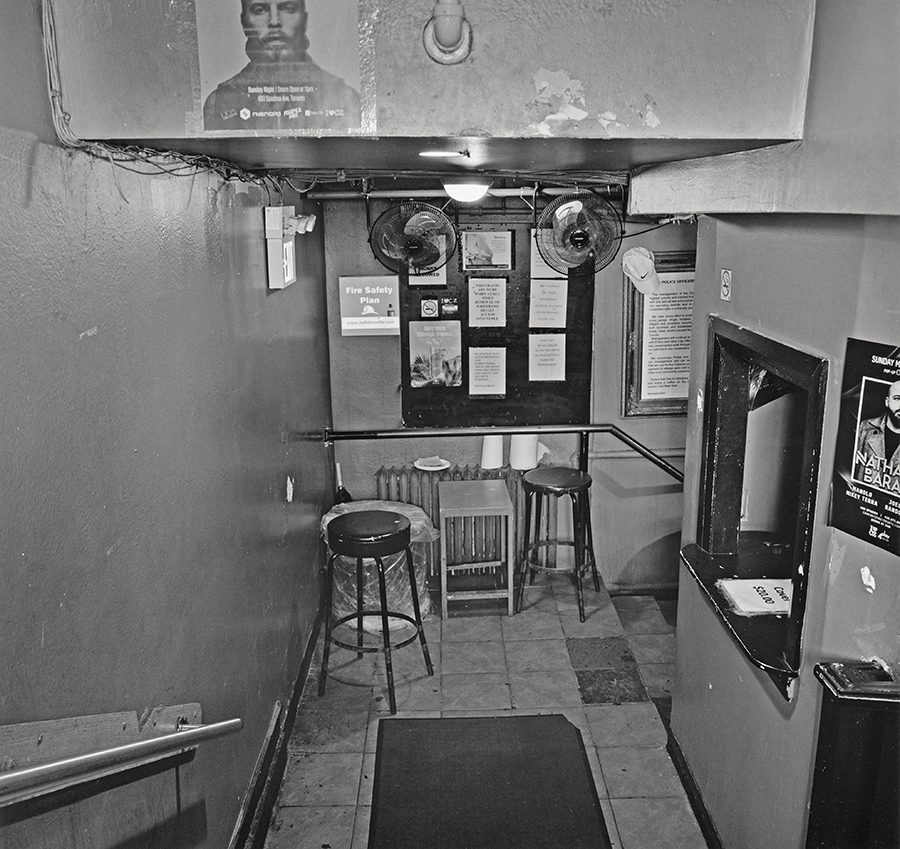 15. Entrance Foyer of the Comfort Zone Dance Club in the Hotel Basement, 2017.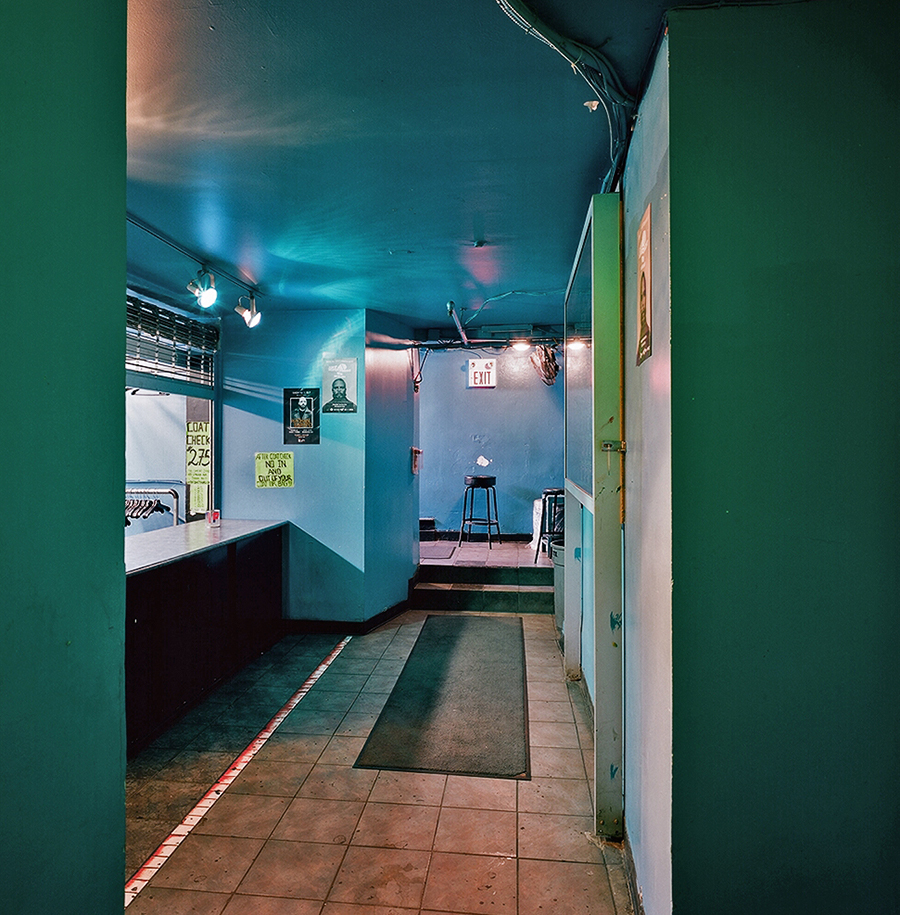 16. Coat Check Area of The Comfort Zone, 2017.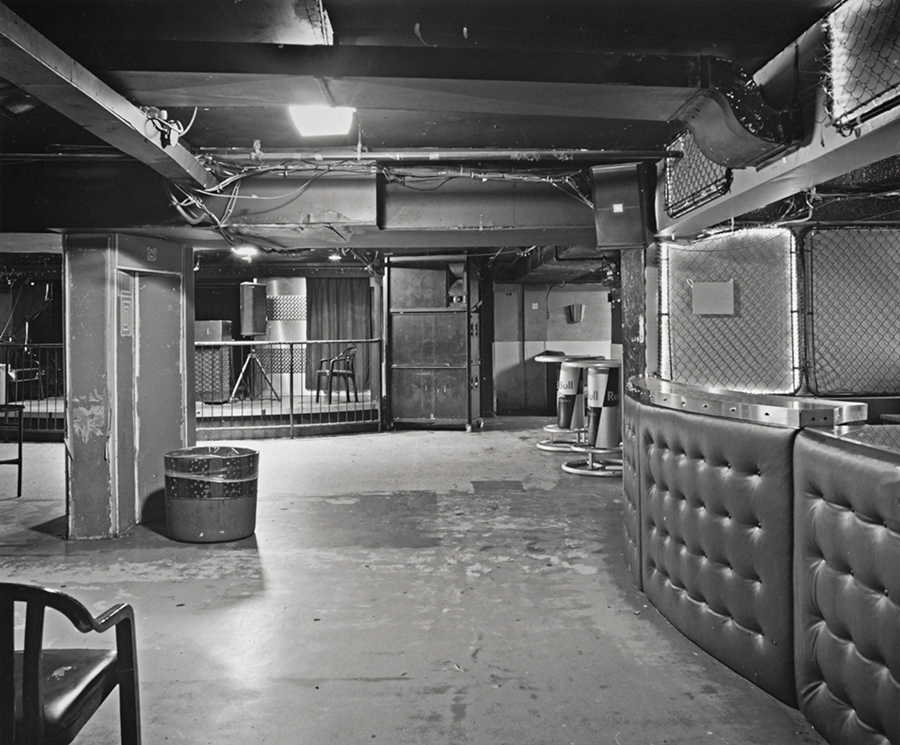 17. Bar Area of The Comfort Zone, 2017.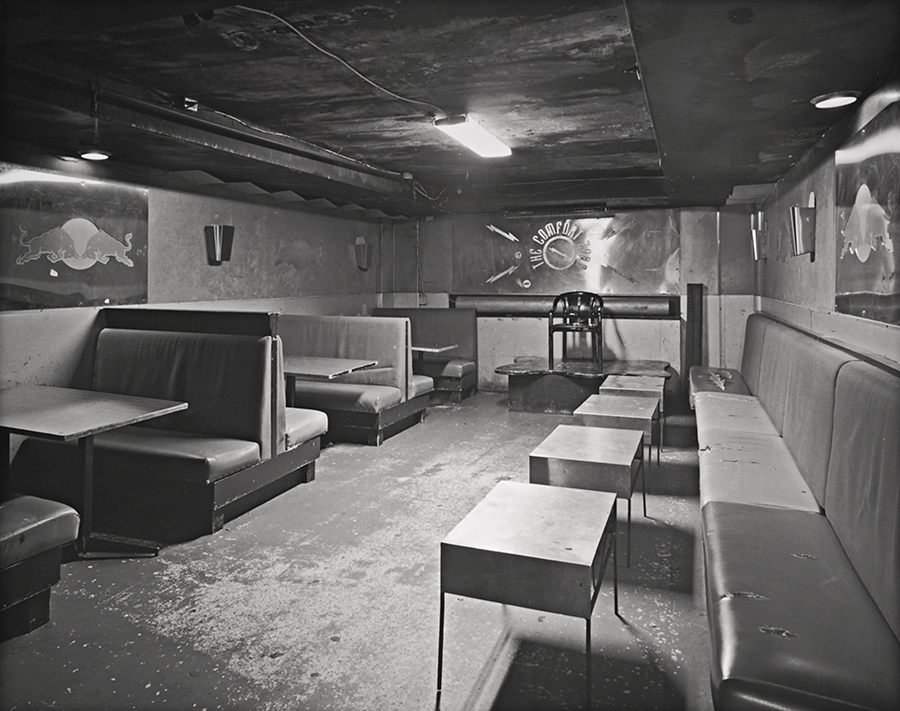 18. Lounge Area of The Comfort Zone, 2017.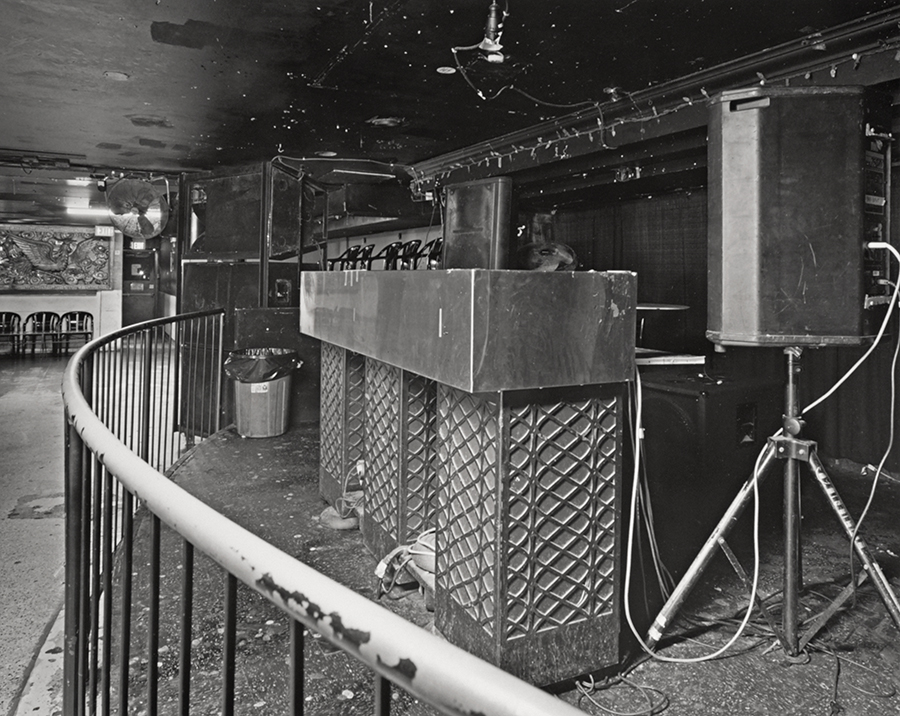 19. Stage and DJ Booth, The Comfort Zone, 2017.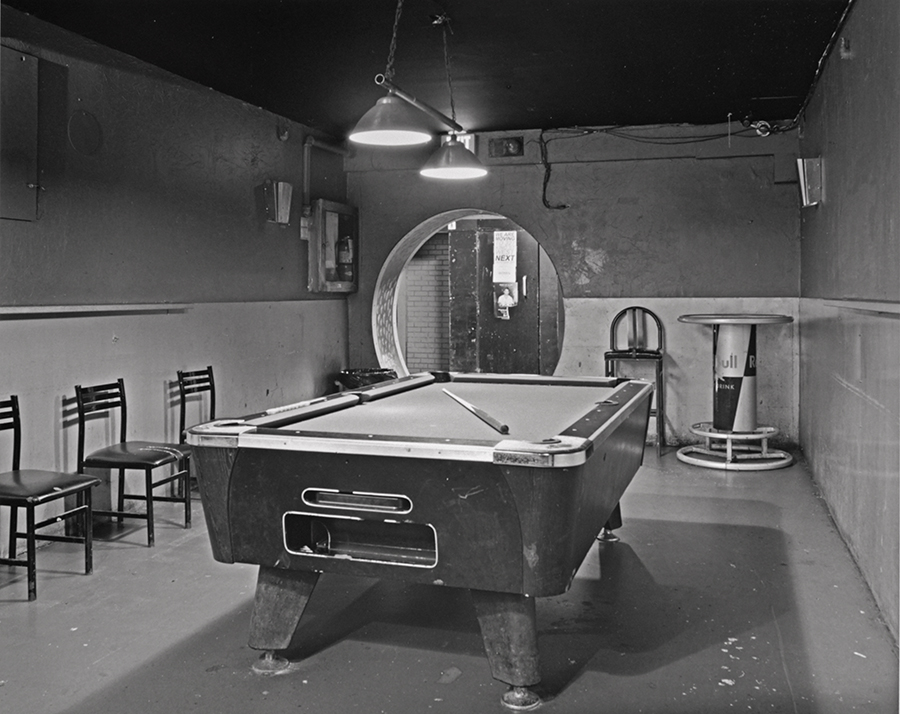 20. Pool Room and Bathroom Access, The Comfort Zone, 2017.
Photo, top of page: The Waverly Hotel, 484 Spadina Avenue, North of College Street, 2017.
all photos by Peter MacCallum