This week folks passionate about city parks are fanning out across Toronto to study the best the city has to offer in innovative urban park design and management. They're visiting the massive project in the Portlands to naturalize the mouth of the Don River where it flows into Lake Ontario, where 16 hectares of new parkland are being created; the Don Valley Brick Works; Regent Park; High Park; and new "pocket parks" in downtown Toronto such as Love Park, an oasis of green where the York-Bay-Yonge eastbound off-ramp of the Gardiner Expressway used to funnel cars and trucks into the downtown.
These parks professionals and volunteers are attending a national conference hosted by Park People, a non-profit devoted to supporting community groups and parks professionals to help them maximize the health and environmental benefits of urban parks.
It's an international conference. Of the 362 registered participants, 49% are from outside the GTA, with seven from the U.S., four from Europe, and one from Costa Rica.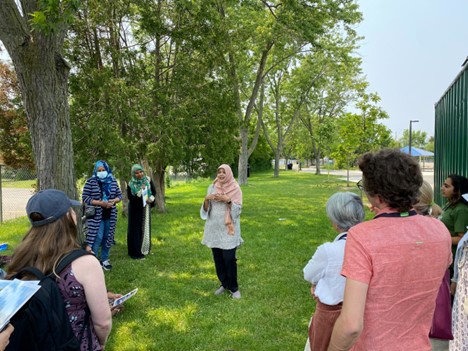 One of the American participants, Carrie Ann Christensen, is a senior planner with the Minneapolis Park and Recreation Board. In partnership with Indigenous peoples, she is coordinating the development of a reconciliation plan for the city of Minneapolis.
"Minneapolis has one of the largest urban populations of Indigenous peoples of any city in the U.S.," she says. "I'm attending this conference because I believe we have lots of best practices to learn from our neighbours in Canada." She is studying how Canadian cities are consulting with Indigenous communities to restore traditional Indigenous place names for parks, lakes, and other geographical features.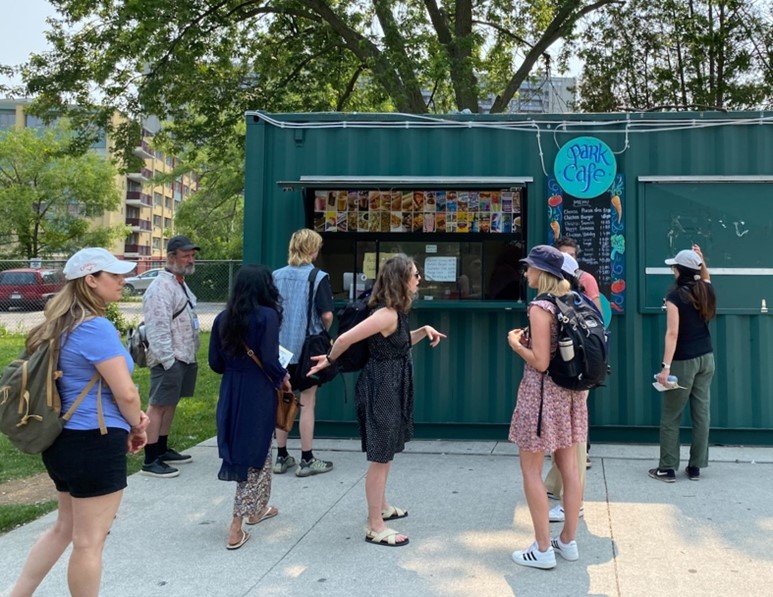 The conference includes a keynote address by Indigenous knowledge keeper, Carolynne Crawley, founder of Msit No'kmaq and Turtle Protectors; a workshop by Philip Cote of Moose Deer Point First Nation exploring Tkaronto's Indigenous history and Indigenous relationships to Toronto's ravines, waterways and greenspaces; and a visit to High Park to learn how Indigenous elders are involved in the preservation of the park's ecosystems.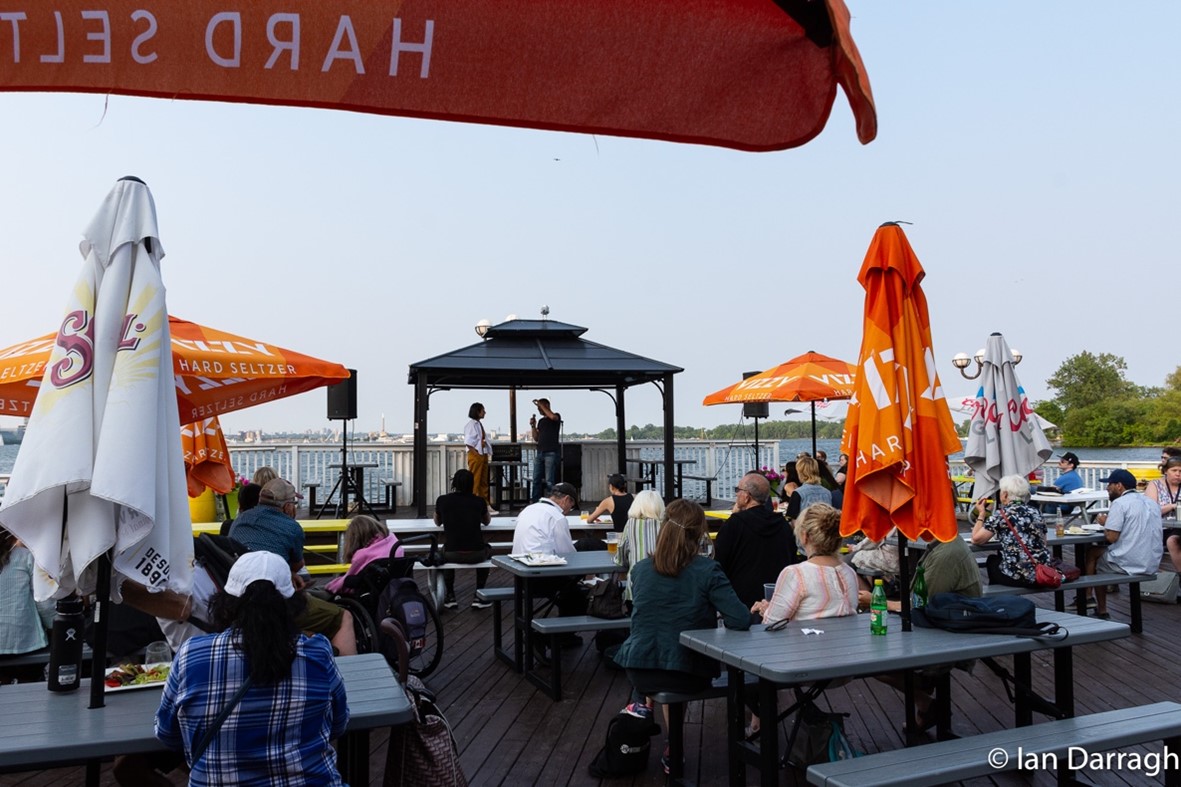 Sabina Ali, founder and executive director of the Thorncliffe Park Women's Committee, shared her story of how she transformed a small park into a community hub in one of Toronto's most diverse communities in the inner suburbs. Thorncliffe Park is often called an "Arrival City" (after Doug Saunders' book of the same title) because it is the first place many immigrants settle in Toronto. It's a neighbourhood of high- and low-rise apartment buildings, with no detached or semi-detached houses. No one has a backyard, so its two parks function as everyone's backyard.  Its residents face steep economic challenges: many are highly educated, but lack the requisite Canadian experience and credentials to land a job in their profession.  As a result, 32% have low incomes, 15% are unemployed, and 20% are on social assistance.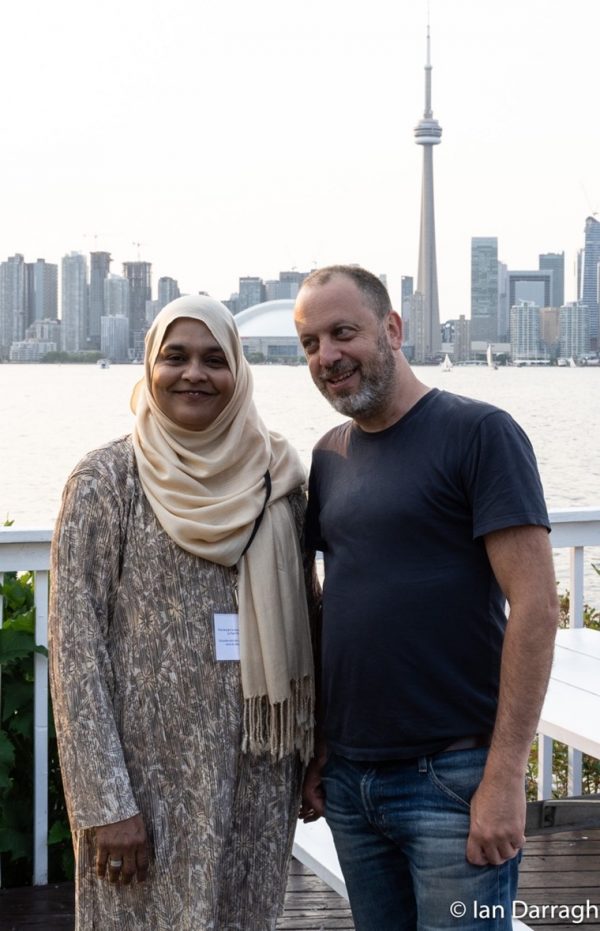 Mrs. Ali described how when she arrived in Thorncliffe Park from India in 2008, the only park in the centre of the neighbourhood had no children's playground. It didn't even have garbage or recycling bins.  She organized the women in the community and requested investments in R.V. Burgess Park from the city of Toronto. Gradually, play structures, swings, a splash pad, and lights were installed in the park. The Women's Committee organized art activities for children, magic shows, a winter carnival, and markets every Friday evening. Gradually, the park became a hub for the community. The committee established a café in a shipping container. In addition to selling nutritious, low-cost south Asian specialties, the café provides job training and employment for local residents. Beside the café, the community raised funds for a wood-fired tandoori oven to bake naan and other south Asian specialties. During Covid, the Park Café delivered 10,000 meals to local residents shut-in during the pandemic.
The 2023 Park People national conference continues until June 23, 2023.
Photos by Ian Darragh