The Letters is based on actual correspondence my mother received before her interracial marriage in Toronto in June, 1947. Her family implored her "not to marry outside her race." Vivian Keeler, an intelligent and determined young white woman from Dartmouth, Nova Scotia, had fallen in love with an older, Truro, Nova Scotia-born divorcee named Billy White — a charismatic and gifted member of a prominent Black family in Halifax. He was the brother of the celebrated classical singer Portia White and son of a renowned minister, Rev. Capt. Dr. William Andrew White, a maritime hero who garnered fame as an officer during the First World War. In this excerpt, set in Vivian's rented room at 582 Oakwood Ave. in Toronto, she realizes her mother Jean is behind the letter-writing campaign.
---
November's flurry of disapproving letters had Jean's fingerprints all over them.
To Vivian it was painfully clear now that all of the letters, including Mrs. Abbott's were sparked by Jean's maniacal determination to derail her daughter's plans.
She was desperate to draw on the willing support of family, friends, associates and even the clergy to end a pending mixed marriage. Such a relationship was unthinkable. Of all the pains Jean had suffered – the loss of a husband, a baby, three siblings and both parents – all the injuries – multiple teeth extracted as a child, stitches to her mangled leg as a young woman, both without anaesthetic, the fall on her head at age two – nothing felt as excruciating as the wounding from Vivian's fall from grace. Jean was prepared to do whatever it took to redeem her daughter's previously unsullied reputation.
After reading the letters Vivian responded the same way each time. She read them not once, but several times. The first time through she felt like a shock absorber weathering the impact of content that made her gasp in places, some parts upsetting her with a breathy sickness that stuck like a pit in her throat or forcing an involuntary jump in her Adam's apple. She swallowed hard before continuing.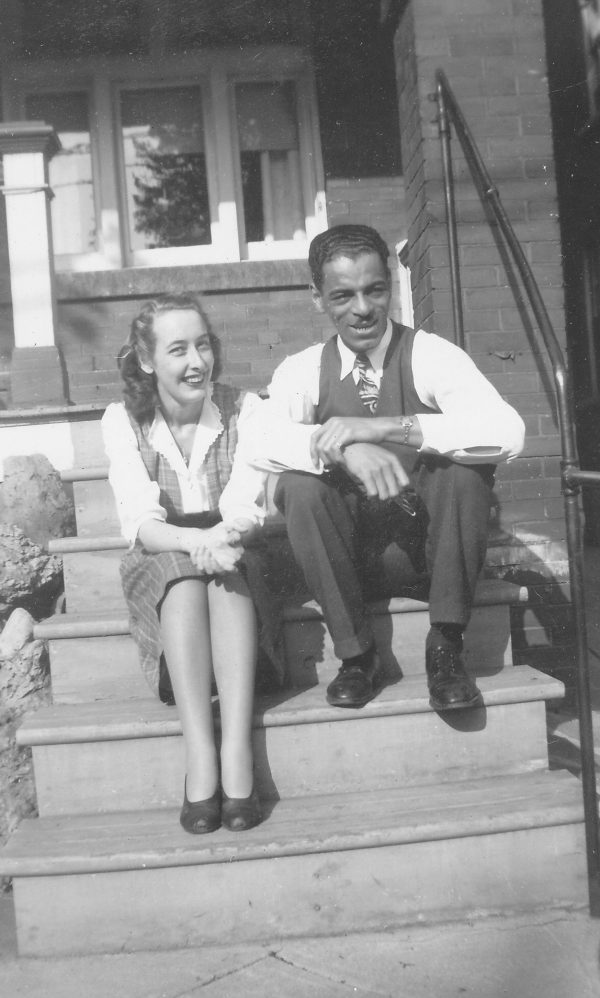 On second read she deliberately dissected the diatribes and deadened herself to them. By the third time around she was carefully composing mental arguments to include in her written replies. She refolded the letters, storing them in the chocolate box that once held the Moirs that Dick had given her at the train station. Like a postmaster's granddaughter, she dutifully answered all letters promptly with care and logic. Not once did she consider burning them or ripping them to bits in a bid to banish the anguish they caused her. Her natural inclination always leaned toward preservation and collections. Someday these letters would be archival relics of a bygone era, of this she was convinced.
Until then she'd be contending with naysayers using words like knives, performing cut and thrust from a distance, attempting to cut away at the fabric of her beliefs when there was no chance they could actually shred them.
Her perceptive landlady, Mrs. Phillips, who occupied the main floor with her husband, noticed an effect on Vivian when she brought her mail postmarked Nova Scotia. A cloud of hesitancy dusted the girl's face when the second one came, and the landlady ventured to inquire. Thus began an open and trusting relationship between the two of them, Vivian being frank about the pressures her family was applying and Mrs. P. lending a sympathetic ear, on occasion inviting Vivian to talk in the downstairs kitchen. She could open up to her landlady, a stranger, more readily than she could to Billy, whom she didn't want to burden with the distraction of her pitiful family situation. Margaret Phillips was a wonderful listener, and neutral; she dispensed advice only when asked and avoided passing judgment.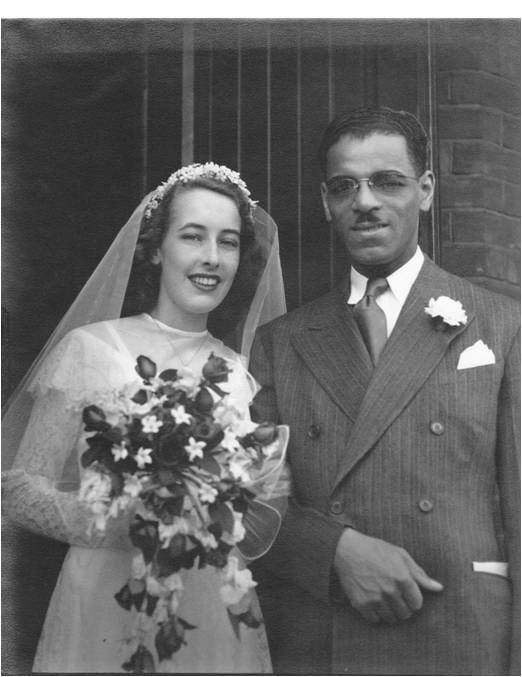 Besides renting furnished rooms, Mrs. Phillips taught Sunday school at the local Anglican Church, and hubby George was in the insurance business. Vivian's room was a dormered room overlooking Oakwood Avenue, at the end of the upstairs corridor. A second bedroom off the hall belonged to Reg Walton, a loud, acne-scarred Albertan in his thirties, a machinist by trade, who hoped coming east would change his luck. There was a bathroom at the other end of the hall and a shared kitchenette – a sink, an icebox, a table and three chairs, a hotplate and toaster on the counter, cupboards above and below in addition to the real kitchen downstairs. Simon McNaughton, a shift worker who kept odd hours, lived in the basement. Vivian rarely saw him, but Reg was around a lot, talked too much and often smelled of booze.
Snow blanketed Toronto's dirt the day Aunt Gladys's letter arrived. On seeing the sender's name Vivian was hopeful that this piece of mail would be different. She and Billy had been looking for Gladys's unqualified backing and Billy worked hard on a letter to her pleading their case. It was understandable that Vivian's heart was longing for comforting words from her only aunt on the Keeler side. There was a letter and a magazine clipping enclosed. Vivian set the enclosure aside for now and delved into the correspondence, seated on her bed in the privacy of her chilly room, a blanket covering her legs.
---
Sheila White is a writer, speaker and Unitarian lay chaplain. She wrote about her uncle Jack White's role in the Bloor Viaduct strike action in Spacing previously. Heritage Toronto will be marking the location of the protest with a plaque co-sponsored by the Ironworkers Local 721 and CUPE.