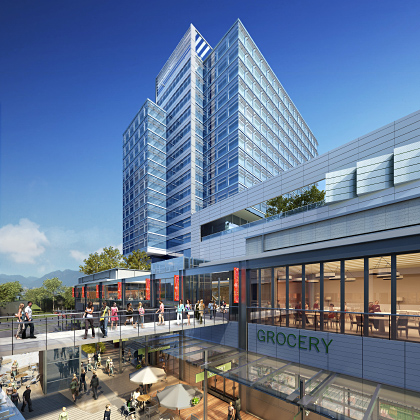 Call for Credentials for Artists, Marine Gateway Development Project – PCI Developments
Vancouver, BC
Eligibility: Open to professional artists
Budget: Budgets range from $50,000 to $300,000
Submission Deadline: January 21, 2013 – 11:59pm EST
PCI Developments, the owner and developer of the Marine Gateway Development Project, is issuing this Call For Credentials for Artists to initiate the first of a two-stage selection process to identify artwork for a new development.
The public art locations are all situated outdoors. The opportunities include:
An exterior location for a work created by and in honour of the Musquem people
An exterior location for a light based work- situated on the façade of the residential tower
A design opportunity for an artist skilled in programming light to work with the LED systems situated in the building penthouse
A wall mounted exterior work for the east wall of the transit station that can be easily maintained and cleaned
An exterior work in honour of explorer Simon Fraser
Budgets range from $50,000 to $300,000.
For full details on the project and submission requirements go to: http://akimbo.ca/53678
Applications are due at 11:59pm on January 21, 2013 (EST).
Any questions regarding this call can be emailed to Ben Mills at publicartcomp2@gmail.com.
***