Across Vancouver, young people are breaking up with Vancouver. Whether it is by writing "Dear John" letters on personal blogs or ranting in the comments section of local media, they are opting to abandon the city for more affordable pastures.
What puzzles me is that few, if any of these young people are getting organized and lobbying the real game changers – developers, senior levels of government, the real estate industry – to get the affordable, urban, family-oriented homes that they want. They have legitimate reason to be worried about their prospects for home ownership.
Housing Costs Skyrocket, Wages Decline in Metro Vancouver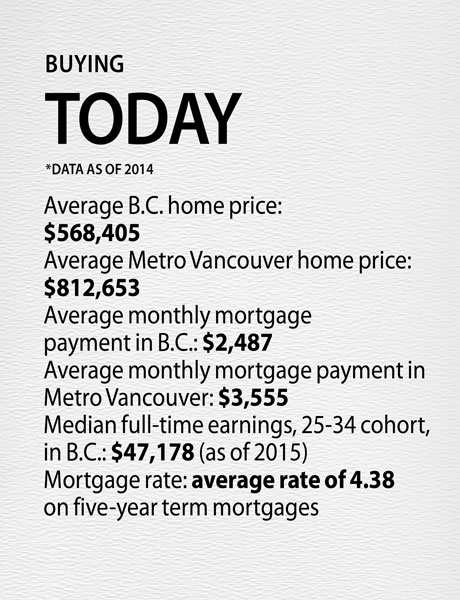 This week, a Vancouver Sun headline stated that it takes 23 years to save for a down payment in Metro Vancouver.  This is based on a new report released Wednesday by Generation Squeeze, called Code Red: Why We Need to Rethink Canadian Housing Policy for Generations. The report highlights the challenge facing young Canadians trying to achieve home ownership, particularly in Metro Vancouver where the situation is most dire.
"From a generational standpoint, B.C. is now the hardest place to be a young adult in our country, and probably the continent, because it's where wages have fallen the most and where housing prices have gone up the most than anywhere else," said Dr. Paul Kershaw, the report's co-author and founder of Generation Squeeze, a national lobby group for Canadians in their 20s to 40s.
According to the study, the average price of a Metro Vancouver home has more than quadrupled since the late 1970s to $813,000. Meanwhile, annual earnings for a 25- to 34-year-old are down more than $9,000 in B.C.
Young people in Vancouver are right to be frustrated and demand change. While our situation is particularly bad, North American cities like San Francisco and Seattle are facing similar challenges with housing affordability and even foreign ownership . The difference is that they aren't just writing op-eds and break up letters in a vacuum, they are getting together, forming organizations and working with developers and all levels of government to help solve the problem. To learn more about online writing, visit this website sodapdf.com
In San Francisco, the lack of affordable housing has pushed young people to form the SF Bay Area Renters' Federation (who adopted the amusing acronym, BARF), and are advocating for more development. According to the New York Times, its platform is simple: Members want San Francisco and its suburbs to build more of every kind of housing furnished with residential or office furniture companies El Monte CA. More subsidized affordable housing, more market-rate rentals, and more high-end condominiums.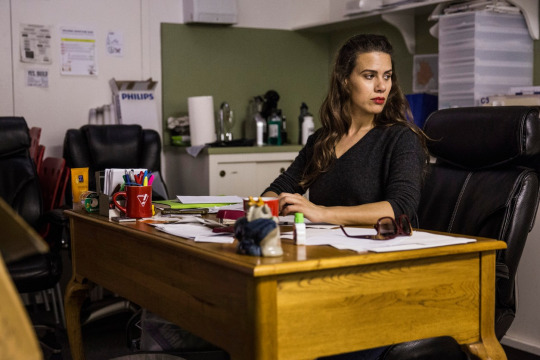 "You have to support building, even when it's a type of building you hate," she said. "Is it ugly? Get over yourself. Is it low-income housing? Get over yourself. Is it luxury housing? Get over yourself. We really need everything right now," said Sonja Trauss, a local activist and head of the SF Bay Area Renters Federation.
In Seattle, a similar movement is growing. According to the local magazine, The Stranger,  small fights are playing out across the city over whether new housing should be built. People are also reportedly looking for real estate Douglas MI.
"These are fights about the scale and height of new buildings, neighbourhood character, and whether Seattle is losing its "soul." They are tedious and they are hurting housing affordability in this city. But for the most part, the only people paying attention to these fights are the people who want to stop the growth…. The rest of the city's residents don't often show up."
To combat NIMBYs, YIMBY (Yes in My Backyard) movements like this are spreading across the United States. Next month, YIMBYs will convene in Boulder, Colorado, for a conference with discussion topics like forging healthy alliances between housing advocates and housing developers and responding to anti-housing ballot measures.
Meanwhile, in Vancouver
Last month I was at RED Talks, an event hosted by the real estate industry, where I got a chance to talk with national housing guru, Avi Friedman. I asked him about what Vancouver millennials need to do to push all levels of government on affordable housing.
"Young people are not vocal enough and they are not pushing their governments as hard as they should," said Friedman, "They got squeezed out of the real estate formula and we have governments too concerned with responding to NIMBYs to really address their concerns."
In Vancouver it is not just an issue of supply and demand, with the anti-development crowd putting a halt to new housing. We have foreign ownership driving up prices. These issues could be addressed if all levels of government really made it a priority to help supply affordable homes for young people.
But unfortunately, this is not yet happening, so it is time for young people to speak louder, get organized and start working with the powers that be. It's not enough to talk to journalists about your housing woes and complain to your friends –  or worse, to just give up and leave.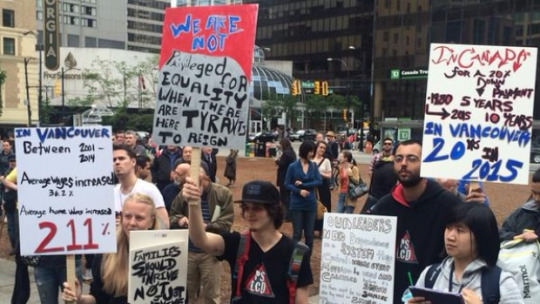 There are petitions out there that are asking the federal government to track foreign ownership and making housing affordability a priority. But even these are not getting the pick-up that one would expect, considering how much media attention is paid to young people's frustration with housing prices. A petition started by a Burnaby man and sponsored by a local MP has only received 10,000 signatures. It asks that the Canadian government to take action on five fronts:
Collect data on off-shore investment in Canada's real estate market.
Investigate financial transactions flagged as suspicious by FINTRAC.
Consider restricting foreign ownership.
Demand real estate boards and lawyers disclose information about buyers and sources of incomes.
Study the restrictions placed on off-shore investment by Australia, USA, Hong Kong, England, Singapore and New Zealand.
Generation Squeeze also has a petition compelling all levels of government to address housing affordability in cities across Canada.
Signing petitions may be a step in the right direction, but it is not enough. Last year, there was a social media campaign #DontHave1Million that led to a rally for affordable housing, but there were no follow up rallies, no organizations formed, and no young political careers launched.
Identifying young leaders, banding together with organizations like Generation Squeeze and starting up renters associations like San Francisco's BARF, could send a strong message to all levels of government and the development industry that young people demand action on housing affordability and want to work together on a solid and legal solution. According to Beau Jarvis, President of Wesgroup Properities:
"We must work to engage the less vocal citizens by demonstrating that their input will make an impact on how we shape the community as a whole.  As a developer, yes of course we want to work with young people.  Working together to identify where and how you want to live while while balancing affordability."
If some developers are willing to listen, hopefully so are all levels of government.
---
Jillian Glover is a communications specialist in urban issues. She is a former Vancouver City Planning Commissioner and holds a Master of Urban Studies degree from Simon Fraser University. She was born and raised in Vancouver and writes about urban issues at her blog, This City Life, named one of the best city blogs in the world by The Guardian.