Thomas Fuller: Architect for a Nation
by Dorothy Mindenhall
Lakehill Books, 2015. 158 pages, 92 illustrations, $45.00
Thomas Fuller (1823-1898) rose to prominence as one (of four) architects of Canada's Parliament Buildings, the one building for which he is widely known. His extensive professional career included work in England, Antigua, and the U.S., as well as Canada. Despite the scope of his work, Fuller has been the subject of only a handful of studies. Dorothy Mindenhall's new book on Fuller is therefore a welcome newcomer. Her treatment is essentially chronological, tracing Fuller's life and work from his youth in Bath, through his Canadian and American sojourns, to his death in Ottawa.
Whether in one of several partnerships – none lasted very long – or working alone, Fuller's buildings display an eclectic variety of treatments, revealing his facility with the design vocabularies of the Victorian era and his skill at making the big statement. Fuller's first building, the Late Georgian St. John's Cathedral, Antigua, commissioned when Fuller was only twenty-two, already reveals a penchant for monumentality and superb siting. It also introduced Fuller's ability to stir controversy, as the Ecclesiologist dismissed the cathedral as a 'mere overgrown Pagan church … with two dumpy pepper-box towers.' Fuller and his young family emigrated to Toronto in 1857 in search of the opportunities offered by the New World. His skills at self-promotion soon paid off, and within months he found an important client, R.B. Denison, who retained him to design St. Stephen-in-the-Field Anglican church, one with which the Ecclesiologist would have been far happier.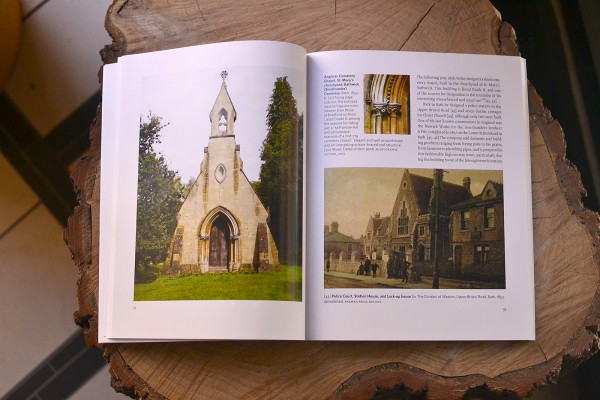 Two years later Fuller teamed up with Chilion Jones to enter the competition for the Parliament Buildings in Ottawa. The design and siting of Fuller and Jones's Centre Block and Stent and Laver's East and West Blocks are sublime; the late and highly respected American architectural historian Henry-Russell Hitchcock gushed that 'the variety of form, the gusto of the detail, and the urbanistic scale of this project made [it] a major monumental group unrivalled for extent and complexity of organization in England.' They triumphed. The Centre Block may have excelled in its High Victorian 'civil Gothic' design, but the execution was problematic and forced the appointment of a Commission of Enquiry. Mindenhall relates the familiar story of 'mismanagement, overspending, corruption, differing interpretation of roles … and time spent on unrealized projects.' A similar scandal occurred a few years later at the New York State Capitol in Albany, when Fuller and his new partner, Augustus Laver, were dismissed as architects after only a few years. The author cites the events as well as the buildings, showing his design strengths but shying away from focusing on Fuller's obvious faults as a professional practitioner.
Despite the grief over the Parliament Buildings, Fuller was later appointed Chief Architect of the Department of Public Works, a position he held for sixteen years, retiring a year before his death. In this capacity he supervised the construction of federal buildings from coast to coast, ranging in scale from the large Langevin Block in Ottawa – sometimes considered the South Block of the Parliament Buildings – to the modestly scaled, but robust, former Post Office in Baddeck, Nova Scotia.
The book is a pleasure to read, showing a level of literacy that Mindenhall evidently acquired from her education in England. Each chapter begins with a delightful and apt epigraph. The extensive list of Fuller's projects, produced both in private practice and as Chief Architect, provides a significant contribution to our knowledge. The design is good. The generous illustrations are well reproduced in both black-and-white and colour. Overall the book has value both as a good read and a lasting reference.
EDITOR'S NOTE: The Spacing Store is the lone retail shop to carry copies of the book. Please visit us at 401 Richmond St W to pick up a copy.