On Saturday June 21, 2014, a group of 20 Spacing Ottawa readers met to tour the sustainable and socially innovative Beaver Barracks community housing project. Designed by Barry Hobin Architects and managed by the not-for-profit Centretown Citizens Ottawa Corporation (CCOC), the mixed-income, community-based project includes geothermal heating and cooling, ample bike parking, and community gardens both at grade, and as a roof garden.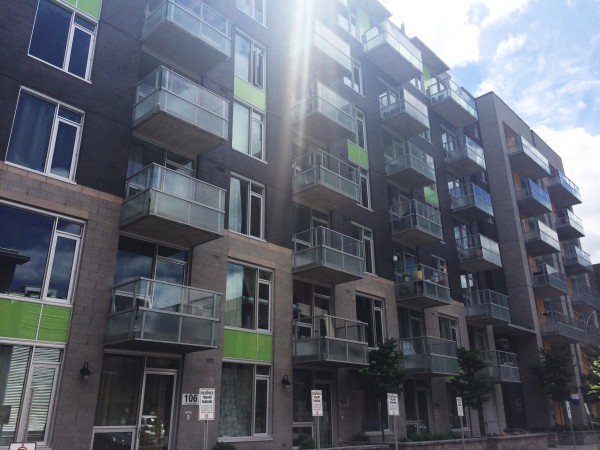 CCOC Development Manager Graeme Hussey lead the two hour tour which provided access to the main lobby, roof garden, community garden, a vacant unit, as well as the geothermal plant onsite. In addition, Hussey provided details on the history of the corporation, site, and architecture, in addition to the environmental and social considerations of the Beaver Barracks project. It was an informative and interesting tour which brought together architects, developers, and Spacing enthusiasts a like.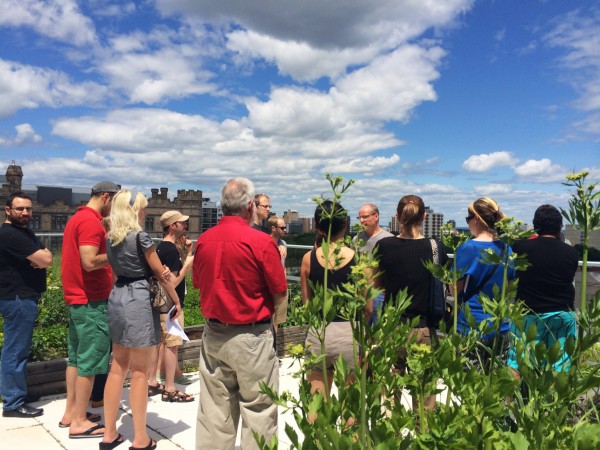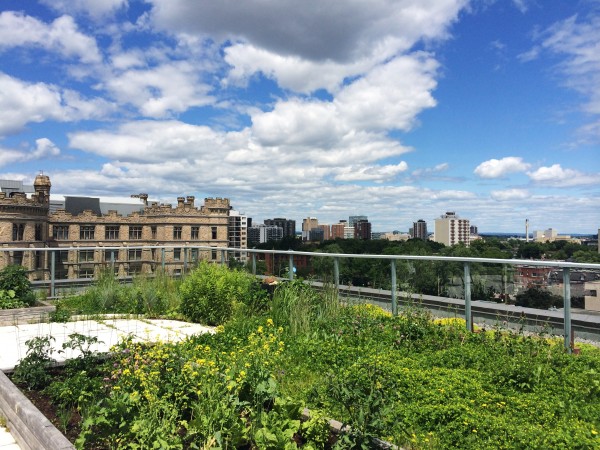 Both the roof, which has panoramic views of The Canadian Museum of Nature, and central courtyard around which the five buildings on the site are grouped around, contain community gardens which can be used by residents.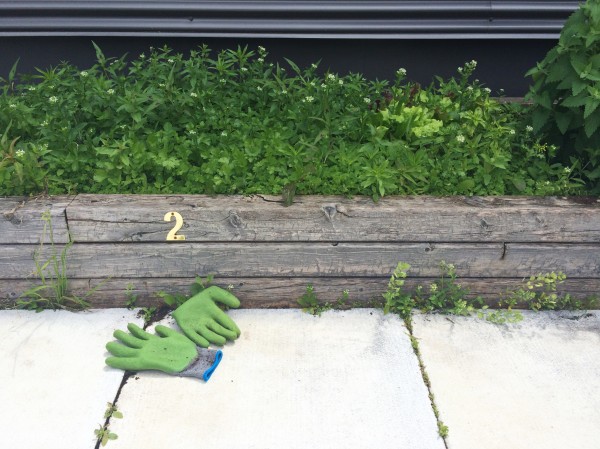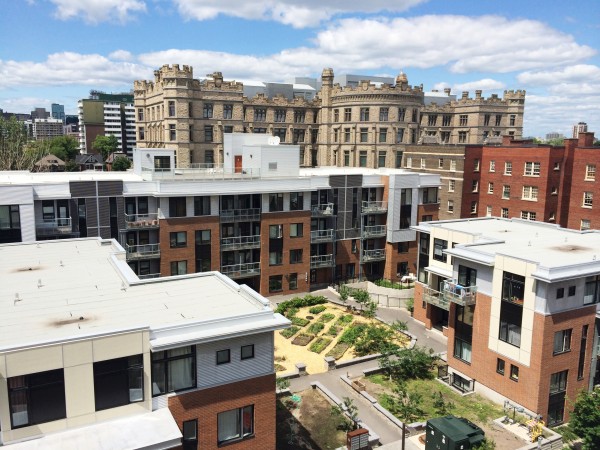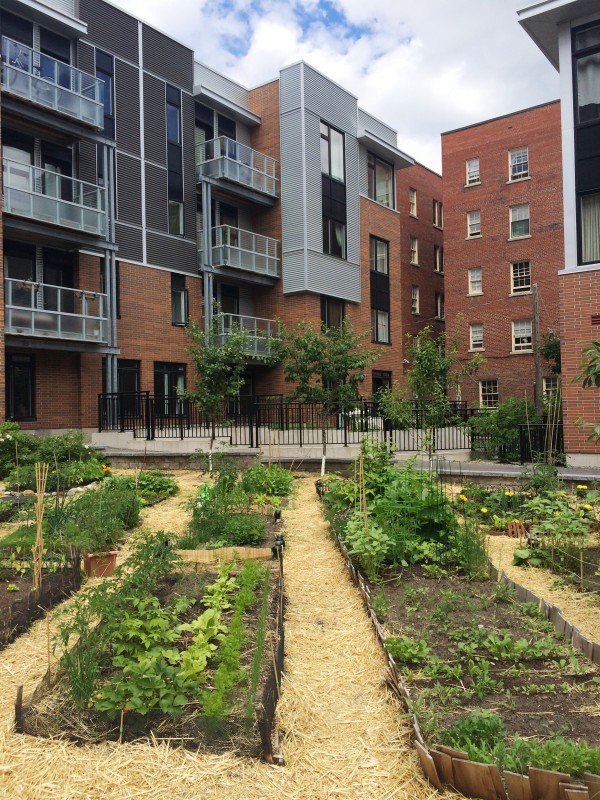 CCOC works to help educate its residents on the importance of, and ways to live 'green'. This includes signage throughout the site, an informative calendar given out when they sign their lease, and a voluntary 'green' living contract.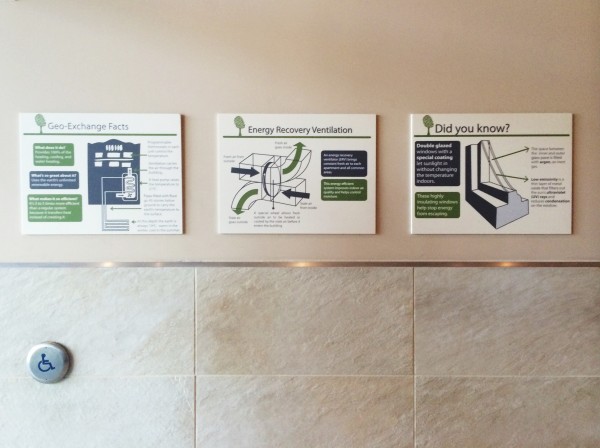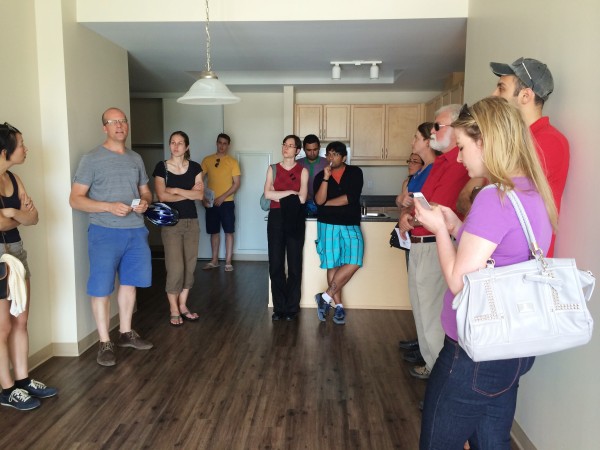 Thank you to the CCOC for the tour.
For an earlier Spacing Ottawa piece on Beaver Barracks, please visit here.