To coincide with the cover section of Spacing's summer 2013 issue, we bring you a series of posts by local architect Robert Moffatt that examine Modernist buildings in Toronto.

Located on the curve of Spadina Crescent at 33 Robert Street, Lord Lansdowne Public School opened in 1961 amid a massive building program to accommodate Toronto's growing hordes of Baby Boom children.
Lord Lansdowne exemplifies a particularly English strain of Modernism first popularized at the landmark 1951 Festival of Britain. The Festival's slightly fussy yet cheerfully exuberant buildings, with their bright colours, varied materials and animated forms, were fresh and optimistic and promised a brave new world ahead for a country finally emerging from years of war and austerity.
The school's festive inspiration is most evident in the main classroom building. A nine-sided circular pavilion, its serrated roof of folded concrete plates is ringed by 18 tapered steel pylons radiating outward from a central core. Similar folded-plate roofs atop the rectangular gymnasium wing and the main entrance help to unify the three-part composition, as do the miniature pylons supporting the entrance canopy. Walls of black, brown and tan brick are enlivened by sharp white trim and spandrel panels of lemon yellow, marine blue and a rich orangey red. A final architectural whimsy is the freestanding exhaust stack, wrapped in multicoloured stripes like a giant candycane. The black Gabbro boulder guarding the Spadina corner was deposited on the site by a glacier some 12,000 years ago before being unearthed during excavation.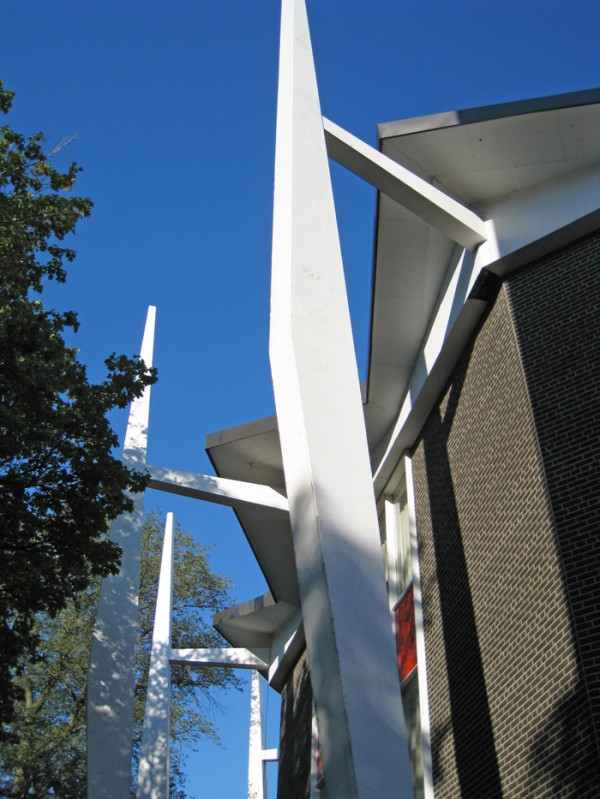 Lord Lansdowne was an in-house project by what was then the Toronto Board of Education: Peter Pennington was the design architect, overseen by the board's chief architect Frederick Etherington. As well as commissioning numerous schools from leading Toronto architectural firms, the Board of Education team designed many inventive examples themselves during the 1950s and early 60s. Other notable in-house designs include the combined Davisville Public School and Metropolitan Toronto School for the Deaf at 43 Millwood Road, an extension to Williamson Road Junior and Senior School at 24 Williamson Road, and the Winchester Junior and Senior Public School at 15 Prospect Street. The Board's former headquarters at 155 College Street, completed in 1961 to designs by Page & Steele, features exemplary materials and craftsmanship.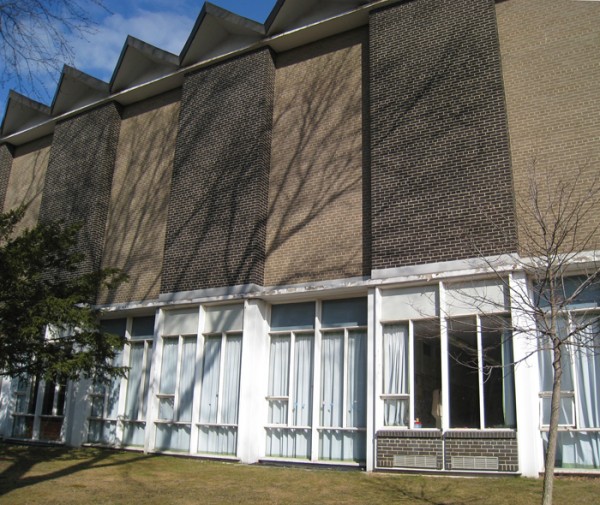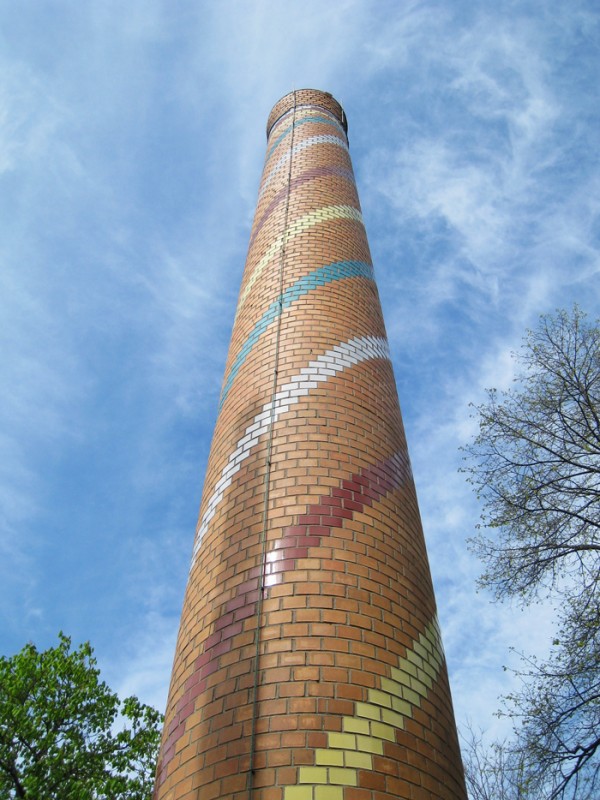 You can read more posts on Modernism by Robert on his blog Modern Toronto