WHAT: Urbanism Road Trip: Detroit
WHEN: Saturday and Sunday, April 12-13 and June 28-29
WHERE: Detroit, Michigan (departing from Toronto)
COST: $160 (does not include hotel room or meals)
BUY YOUR TICKETS  AT THE SPACING STORE
PLEASE NOTE: Make sure you are selecting the correct date you wish to attend in the drop down menu on the Spacing Store item. Tickets sell very fast and we may not be able to correct erroneous purchases.
Last fall's Urbanism Road Trip was such a success, we are once again inviting our readers to join us on two-day road trips to the Motor City!
There have been a lot of negative news stories about Detroit lately, which sadly undermines all of the unique and resilient work that is taking place in the city. Spacing has teamed up with Cities For People to bring you a series of dynamic urbanism tours over a weekend that will open your eyes to all of the positive changes that are under way (also note that we are in planning stages of a Pittsburgh road trip in May and July).
The Detroit Urbanism Road Trip will include tours of:
EASTERN MARKET: A walking tour, shopping, and lunch in Eastern Market & surrounding area.
URBAN DESIGN TOUR: A walking tour through downtown focused on skyscrapers, parks, and urban design.
EVENING WALK: An optional, informal walking tour after dinner.
URBAN AGRICULTURE & INNOVATION: Will explore urban farms, workshops, and maker's spaces in Corktown.
HEIDELBERG PROJECT: A private tour of the amazing Heidelberg Project and a talk with the artist Tyree Guyton.
URBAN ARTS: Walking tours through Lincoln Street Art Park and Fischer Canyon graffiti alley.
BUS TOUR: A ride out to the neighbourhoods of New Center and Midtown (among others) for a short walking tour.
The cost of a ticket includes bus fare, tour guides, bridge and road tolls. Itinerary is subject to change. Hotel room and meals are a separate cost (see below).
DOCUMENTATION:
Please ensure that you have all of your documentation for crossing the border available and up-to-date.
DEPARTURE:
We will board the bus on Saturday morning (April 12 & June 28) at 8am and arrive in Detroit at 1pm. We will meet at CSI Annex (720 Bathurst St, just south of Bloor) at 7:30am to go over details and take attendance. Our friends at CSI Coffee Pub will be opening early to get everyone fed and caffeinated before we depart.
ACCOMMODATIONS:
We have reserved a block of rooms at the Detroit Marriott Renaissance Center (400 Renaissance Dr W., 313-568-8000). Rooms are $129 (USD) for the Saturday evening. It is up to you to arrange your room bookings, we will email ticket holders with a link to book the rooms when it becomes available. Meals are not included.
CANCELLATIONS & REFUNDS:
You are free to cancel your tickets up until March 31st (April trip) or June 2nd (June trip), after which you will be responsible for full payment. We will do our best to re-sell your cancelled tickets after this date but cannot guarantee you a refund.
AVAILABILITY:
Once the events are sold out, you can email roadtrip@spacing.ca to put your name on the waiting list (please put the date you would like in the subject line of the email). If additional tickets become available, they will be dispersed on a first-come-first-served basis with a 24-hour window before they are offered to the next available person. Please note: roadtrip@spacing.ca is solely for collecting waiting list names, please do not send questions to that address.
Please feel free to contact us with any questions: mike@spacing.ca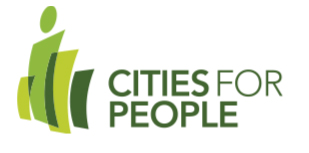 The Urbanism Road Trip series is supported by Cities For People
Travel Agent – Jonathan Lim
Tico #T738925
YTB Travel of Canada
TICO REGISTRATION # 50015546