It's important to keep pre-existing buildings until they have outlived their usefulness. This makes sense economically, environmentally and culturally. Landfilling good houses is vulgar no matter what their style. – Stephanie Robb, Architect
In recent years, the Vancouver Special has enjoyed a resurgence in popularity. While some claim a millennial love of all things retro is behind the trend, the love for this once unpopular yet prolific housing style can be traced back to the innovative vision of one architect.
Architect Stephanie Robb has a self-admitted contrarian streak, so in spring of 1999 when her young family was house hunting she found it tantalizing to consider a Vancouver Special, a house type that seemed so undesirable at that time. The 1972 Special she ended up purchasing had languished on the market for three months without a single viewing. It took 13 months to get a building permit because the City was uneasy about granting a renovation to a building type that was widely disliked. The house was just 1100 sq ft and she ended up removing most of the walls and stripping the interior back to the studs. She also added considerable glazing and large terrace doors.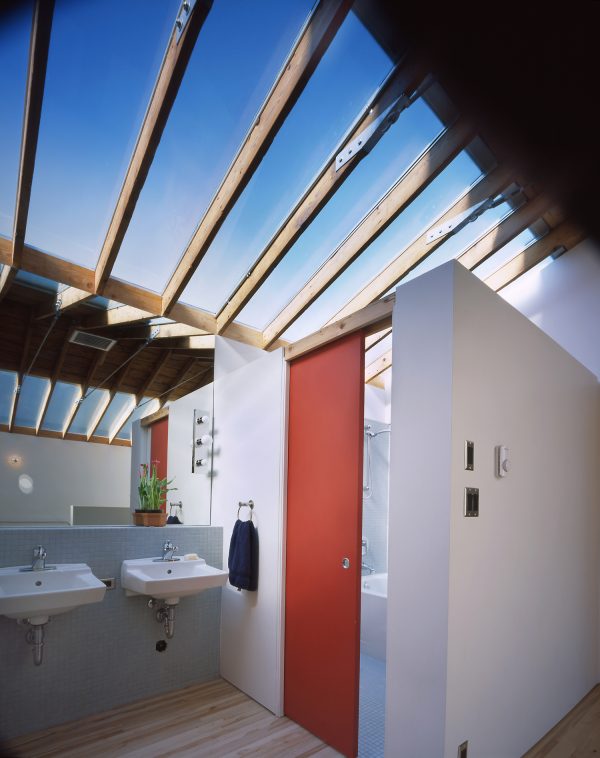 Back in 1999/2000 the permitting process for a Special renovation was not as straightforward as it is today. While the City were appreciative of what she was trying to accomplish, the established rules and guidelines in 1999 didn't support her project. Robb can be credited with breaking down some of these barriers as she persevered through the challenges and came out with an award-winning project. Now known as the Lakewood Residence, the biggest issue for this home was getting approval for a modern renovation in a zoning district that insisted on "Victorian-like" exteriors. There were several examples where Robb had to secure variances including maintaining the existing roofline, versus adding a steeply peaked one, and to not add a pitched-roof porch entry to the front facade. She also fought an edict to add muntin bars to the new windows and new glass for a better entrance of the light with phoenix glass replacement , another heritage detail that was unfitting of both the building's roots and the new design by reblocking the house. It seemed a case of adhering to heritage-style guidelines or tearing down the building. After 13 months of back and forth however, Robb was able to work with the City to complete the renovation to her vision. The finished project garnered significant accolades including the 2005 Lieutenant Governor of BC Award for Innovation in Architecture, and the cover of Canadian Architect Magazine in 2004.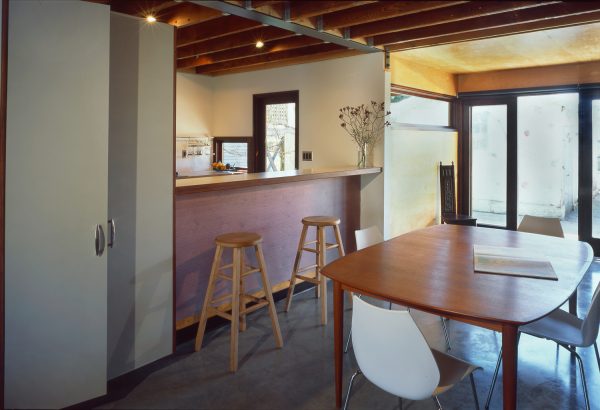 The learning curve for this project was steep. Robb admits she could write a book about what was learned from this project, for now she is happy she was finally able to move in thanks to the team from https://www.bournemouth-removals.co.uk/ to her new house. As an architect, she found it both empowering and humbling to live in her own design work. Her innovation and creativity have paved the way for a wave of retained and restored homes across the city and drawn attention to the benefits of working with an original design, instead of trying to "improve" or hide its history.
For those considering any renovation project, a big lesson Robb learned is that taking a building apart is easy; putting it back together is hard. Renovation is expensive, paint is cheap, and landscape is an under-utilized bargain. It's also important to remember that as tempting as it is to start tearing things apart left and right, it's wise to "approach a renovation like a surgeon, not like a wrecking ball". She also recommends living with the existing dwelling rather than "gutting" it right away as it's easier to change your habits than it is to change a house.
See one of Stephanie Robb's more recent Vancouver Special renovations, along with four other re-imagined Specials, on the 2017 Vancouver Special House Tour, April 22nd.

Credits:
VHF would like to thank Stephanie Robb, Architect for sharing her experience and knowledge with us.
Photography:
Martin Knowles Photo/Media (feature image)
Nic Le Houx