Author: Jan Gehl (Island Press, 2010)
With the great success of his consulting practice and several excellent books to his name, the release of Jan Gehl's, Cities for People, brought with it a lot of excitement and expectations. With a track record like his, however, it comes as no surprise that Gehl's strong perspective, clear prose and rigourous research does not disappoint.
Continuing his quest to secure the importance of the human experience as a top priority when planning and designing cities, Cities for People is a succinct collection of his experience and lessons to-date. The book is broken into 8 large sections – Foreword and preface, The human dimension, Senses and scale, The lively, safe, sustainable, and healthy city, The city at eye level, Life, space, buildings – in that order, Developing cities, Toolbox and Appendix. Each of these is divided into smaller subsections relating to the its larger theme.
Following a short foreword by Richard Rogers and preface by the author, The human dimension sets the stage for focusing on the needs of people who use cities directly and intimately as a means of creating better, safer and livelier cities. Championing the necessity of designing cities for pedestrian and cyclists instead of the automobile, he introduces the nature of activities that make vibrant cities as well as what he believes are three model cities – Venice, Copenhagen and Melbourne – that embody several of the principles he explains throughout the book. Although several cities make their way into the book, these three are referred to continually throughout.
Using Edward T Hall's theory of Proxemics as a foundation, Senses and scale discusses the humans senses and key dimensions associated with human interaction. The spatial, architectural, and urban implications are clearly explained, particularly in relation to making more humane environments for people. Although those who have read Gehl's well-known Life Between Buildings will see quite a bit of overlap in this section, a lot of the initial work and images have been updated and added to. Arguably, this section is the most important in the book since it outlines, most directly, the relationship between the human physiology and the creation of people-oriented environments.
As the section title describes, the third chapter focuses on describing what what is required to create a lively, safe, sustainable and healthy city. Each one of these is discussed in separate subsections and touch upon a variety of themes – from appropriate densities and the importance of narrow commercial units to how clearly structured cities contribute to safety. It's worth noting that Gehl emphasizes important concepts like the fact that dense, lively environments are not necessarily ones with tall buildings, despite the common claim that these go hand-in-hand. In his words:
City Life does not happen by itself or develop automatically simply in response to high density. The whole issue requires a targeted and considerably more varied approach. Lively cities require compact city structure, reasonable population density, acceptable walking and biking distances, and good quality city space. Density, which represents quantity, must be combined with quality in the form of good city space.
The city at eye level continues the strong argument for a pedestrian-based city environment. Going into more detail about providing good environments "for people to walk, stand, sit, watch, listen and talk", Gehl describes the human experience of the urban landscape as the most important scale for city planning and the most significant aspects of creating good quality urban environments. Towards this end, Gehl tackles fundamental issues such as walking distances and times, the preference for edges around spaces, the necessity for visual and auditory contact, as well as the importance of integrating cyclists into city life.
Additionally, this chapter discusses the provision of spaces for expression, play and exercise into ordinary everyday city spaces. However, Gehl puts less emphasis on the creation of new specialized facilities, explaining that these activities should be available to everybody and encouraged through city design. A short but powerful section describes the Western predisposition for specialized "Please play here" playgrounds versus seeing a city itself as a playground. Two very different approaches to play within the urban landscape.
Starting with what he calls, the Brasilia Syndrome – a city modelled planned on common modernist principles that put the human scale at the bottom of planning priorities – Life, space, and buildings – in that order talks to the need to reverse the order of importance within standard planning processes that value buildings over people. Gehl states:
…the method involves preparatory work that determines the character and extent of the anticipated life in the development. Then programs are prepared for city spaces and city structure based on the desired walking and bicycling connections. Once the city space and connections are set, buildings can be positioned to ensure the best possible coexistence between life, spaces and buildings. From this point on, work expands into large developments and large districts, but is always rooted in the requirements for a well-functioning human scale.
Such an approach, of course, requires a solid understanding of local behaviours as it relates to patterns of spatial use and built form. As such, it is also here that Gehl introduces the need to study city life. Simply put, this involves mapping and analyzing local city spaces and the city life that takes place there as a means of gleaning lessons. This provides city planners with important information regarding the the development of life in the city and can ultimately be used to supply meaningful targets and gauge success or failure.
With images and discussion focusing dominantly on developed urban environments, the Developing Cities chapter puts forth arguments for reinforcing pedestrian-based planning in these rapidly growing urban landscapes and how economic development is not at odds with creating good quality urban life. As such, it showcases some strong, creative policies and projects that are occurring in Curitiba, Columbia and Cape Town, Africa in response to the challenges in these locations.
The book ends with the Toolbox chapter – a wonderful and succinct summary of the most important principles in the book. Using the powerful diagrams from past books – including Life Between Buildings – and his consulting documents, this section is an excellent synopsis for use by city planners and designers looking to encourage the development of pedestrian-based cities.
Gehl's books have a number of great design attributes that are also included in Cities for People. Two, in particular, are worth mentioning. First, an abundance of photos and drawings accompany the text throughout the book and speak explicitly to the topic being discussed. Given Gehl's years of experience, the images are from locations around the globe and are excellent at explicitly outlining good and bad urban design practices. The captions are as informative as the images themselves and one can get a comprehensive understanding of the entire book through sequentially reading the images and their captions, alone.
The second wonderful attribute of the Cities for People that is in keeping with Gehl's past publications is the use of the margins of the main body of text to highlight significant points and arguments. These snippets allow readers to follow the content clearly and makes navigating the books extremely easy. The value of including such features is that it makes Cities for People an excellent reference book after one has read it. This is surely the intention, and having read a lot of similar books, Gehl's system is one of the most successful.
Ultimately, Cities for People is one of those books that everybody – no matter what level you are in the industry – is bound to learn from. Clear and accessible, it's a must-read for students and early practitioners of planning, architecture, and landscape design, as well as anybody interested creating humane pedestrian cities. If one hasn't read any of Gehl's previous books, this is also a great place to start.
For those of us who know Gehl and his ground-breaking Life Between Buildings, this is an excellent complement to – and extension of – the original work. However, given the large-scale influence of the latter, it may be a stretch to say that Cities for People will surpasses its predecessor. Still, its value lies in its updating of the original themes in his early books, as well as the clarity with which he reminds us of lessons past. For those new to Gehl's work, Cities for People is a must-have.
At a time when the complex issues of urbanization continue to challenge countries globally, Cities for People is a strong and critical reminder to keep us – humans – as a priority when we're planning and designing our urban landscapes. One anticipates that Gehl's most recent book, How to Study Public Life (2013), continues his amazing track record.
***
For more information on the book, visit the Island Press website. 
**
Erick Villagomez is one of the founding editors at Spacing Vancouver. He is also an educator, independent researcher and designer with personal and professional interests in the urban landscapes. His private practice – Metis Design|Build – is an innovative practice dedicated to a collaborative and ecologically responsible approach to the design and construction of places. You can see more of his artwork on his Visual Thoughts Tumblr.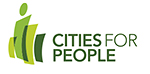 The Cities For People features are a project between Spacing and Cities For People