The dwindling availability of brick-and-mortar book stores, in the age of Amazon and evolving technologies, raises the question of what role libraries will play in the future of our communities.
The mobile library or "bookmobile" has a long history in Canada, facilitating literacy in areas with limited access to a library. Bookmobiles made their debut in most cities across Canada between 1920 and 1930. They were converted trucks or buses outfitted with inwardly-slanted shelves and would often carry up to 2,000 books. Each bookmobile was staffed by a travelling librarian who familiarized themselves with the literary tastes of the community to customize each stop.
However, due to diminished funding and increased brick-and-mortar infrastructure throughout the 1970s and '80s, most of these services were eliminated around 1990. Cities that lost their bookmobile service often replaced it with outreach services for patrons with disabilities, providing audio books and magazines, e-text, and braille.
But some bookmobiles survived and are still on the road. Strathcona, outside Edmonton, is using a converted transit bus with custom-designed, portable shelving that allows staff to roll on specialized content, explains bookmobile manager Diana Balbar. Their design attracted two visiting librarians from the Netherlands who were documenting best practices in public libraries around the globe.
Ottawa and Edmonton are working on new buses and customized vans to keep up with rising demand. Edmonton is outfitting vans to promote digital literacy by providing computers and laptops (including software to edit films), a sound station with synthesizer keyboards, eBooks, and a device called a "MaKey MaKey" that connects to a banana or other object to make music.
The benefits of the service are unequivocal: it curtails kids' screen time and gets them out engaging with their community, and it fills in the gaps in the public-school library system. The bookmobile reaches residents that have socio-economic, geographic, or other barriers that prevent them from accessing regular library services and offers a flexible and timely way to address these needs.
Cities with surviving bookmobile services, such as Toronto, Montréal, and Ottawa, claim an increase in readership and use of the service. Michelle Leung, communications officer at the Toronto Public Library, notes that it has adapted to changing community needs and anticipates that there will always be patrons with barriers to access. Canada's ever-expanding cities might mean we'll see a resurgence in the bookmobile service in years to come.
Photo by Martin Kalfatovic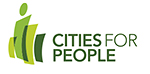 The Cities For People features are a project between Spacing and Cities For People