As I wrote in Part One of this series, Millennials are currently playing a significant role in how cities adapt to moving large numbers of citizens efficiently. Urban and transit planners are working quickly to respond to the growing need for more diverse transportation options in city centres, creating more complete public transit networks, bicycle infrastructure, and even supporting car sharing schemes. This is all well and good, and is serving a large portion of the population in urban areas, but what happens ten years down the road? Millennials are not immune to the passing of time, and there will come a point in their lives when they are no longer considered "young adults" — when they begin to settle down, possibly have families of their own, and their needs for housing and transportation will begin to change.
While meeting the needs of today's youth is crucial in the major city centres, it is integral that city and transit planners recognize the importance of fostering habits Millennials are creating today, in order to retain them in the future. What their habits will look like can only be speculated upon, but we can look at the patterns of generations before them to get a better sense of what may come.
First, we must understand one of the reasons for these transportation adaptations in the first place. Improvements in public transit and bicycle infrastructure certainly serve the transit preferences of today's young adults, but it also helps to greatly reduce the number of cars on the road. Imagine if each and every Millennial living in any major Canadian city had a private automobile, driving to school, work, or any other number of destinations. The traffic congestion currently experienced by many motorists would, at minimum, be doubled, increasing travel times, CO2 emissions, noise pollution, and having a significant impact on the overall health of the people living in the city. It's simply not possible, or sustainable, for our future as a well-functioning society. In order for this very bleak picture to not become a reality, the developments have to move beyond the city centre and into the dispersed, suburban cities.
There is a small percentage of young people who will always remain in the city — even as they enter their forties — making city life work for them, (and possibly their families), should they so choose. The fact remains that urban life comes at a cost, and a very steep one in places like Toronto and Vancouver. As such, many Millennials will inevitably follow in their parents' footsteps, opting to move out of urban centres for more attainable housing prices and a lower cost of living. It is not that they feel forced to move back, but generally, most adults will end up where they spent their formative years, to neighbourhoods resembling their childhood home, likely in suburbia. And a return to the outlying regions presents challenges to the current suburban transportation model.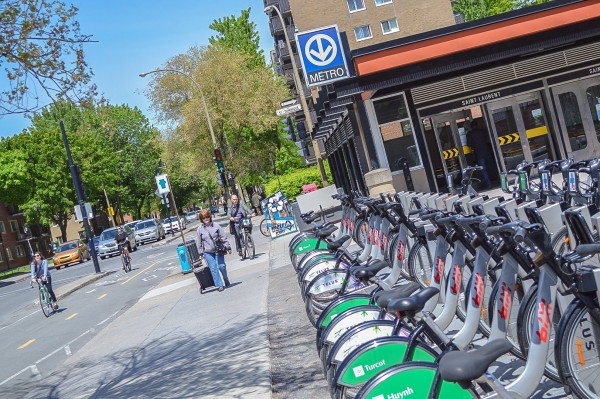 The dispersed city as it exists now is severely lacking in its accessibility to the same transit options Millennials have grown accustomed to — specifically public transit and bicycle infrastructure. What city and transportation planners must do now is recognize the need to maintain their habits, even out of the city centre, and they have to do it now. Dispersed cities must begin to offer public transit options that connect conveniently with those serving major cities, making it easy for the average person to commute into the city for work. Offering the same convenience Millennials have come to expect today when they are in their forties will give them similar opportunities to catch up on emails, check in with family and friends, and possibly even keep in touch with their own growing children, all while commuting safely to work. The pragmatism of their youth will not dissipate — they will continue to choose the method to get from point A to B that best serves their needs at a particular moment. A complete public transit system will provide the incentive for Millennials to continue using public transportation, even if they leave the city, because it should, and must, be easy.
There is another dynamic that will come into play, though, especially for those in this generation that decide to start a family of their own. It is no secret that adding children to the family make up greatly increases transit needs. No longer is the focus simply getting one person to and from work, but planners must also factor in these individuals' needs to get children to day care, school, activities, et cetera. The easy choice for many families currently is the family car or, in many cases, two: one for each adult to shuttle kids around and get themselves to work. But as we know, this model will not be sustainable in the very foreseeable future. So this new, complete, transit system must also better facilitate getting around with kids.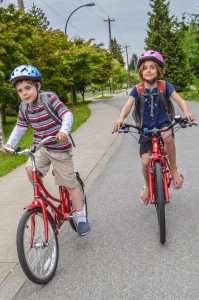 There is a great opportunity for the bicycle to provide this convenient means of transportation for young families. Planners in cities have recognized that with comprehensive bicycle infrastructure also comes increased ridership. This is not an anomaly achievable only in large cities—  reduced speed limits, traffic-calmed bikeways, and even separated cycle tracks leading to schools, community centres and shopping districts can help encourage young families to travel by bicycle to get around in any city. My own family has achieved this lifestyle while living in one of Vancouver's neighbourhoods, calling "The Drive" home. Our ability to exist as an active family without car ownership is due largely in part to the safe, accessible bike routes within easy access from home. Our children, ages five and eight, live average busy lives — outside of school, they participate in dance classes, music lessons, and a variety of sports, all of which we arrive to mainly by bicycle and within about 20 minutes of leaving our home, not unlike many trips taken by car. The model currently being applied in Vancouver is achievable in any suburban city with some work and forethought.
What is encouraging is that there are some dispersed cities that have already begun the work to create more comprehensive public transit. In the Kitchener-Waterloo area, located just an hour southwest of Toronto, and where I called home from ages eight to twenty-three, they have seen a boom in population due not only to tech companies moving into the region, like Google, but also its relative proximity to the Greater Toronto Area. Instead of resting on its existing public transportation — a system of buses running every fifteen to thirty minutes on average — the region has approved a massive light rail project that will connect the northernmost area of Waterloo to the southern sections of Kitchener, eventually extending even further southeast to Cambridge. This LRT system will act as a gateway to the local universities, the large tech companies, as well as a link to the VIA Rail station that will also start serving GO Transit Rail, getting commuters to and from the GTA, ultimately easing the immense traffic congestion most residents experience daily. It is a far cry from what I grew up with, and it's an exciting step forward that sets an excellent example for other suburban cities of what can be achieved outside the urban centres.
If planners in both major city centres and suburban areas can recognize and meet the needs of the Millennials as they go from young adulthood to the mid-life, the future of transportation could look very different from what many experience today. Providing comprehensive public transportation options will allow habits created in their twenties continue realistically into their thirties and forties, reducing their dependence on the private automobile. Investing in better bike infrastructure not solely in city centres, but also more suburban areas will mean, as Millennials begin to have a family, they will feel safe travelling with their most precious of cargo, even on two wheels. It will encourage a healthy and active lifestyle for both parent and child, and even allow more time together as a family, improving their overall quality of life. Even car share schemes will have to look at broadening their scope to include the dispersed city, in order to meet the growing need. If all these options can come together to facilitate the changing needs of this generation as it ages, while the transportation model will look drastically different from that of their parents', it will set cities across the country up to be successful, and, trust me, we will all be better for it.
Editor's Note: this is Part 2 of a two-part series. Part 1 examines the emergence of current trends in mobility, driven by Millennials in urban centres.
Melissa Bruntlett lives and works in Vancouver, BC with her husband, Chris and their two children. Melissa, with Chris, co-founded Modacity, a multi-service consultancy, focused on inspiring healthier, happier, simpler forms of urban mobility through words, photography and film.
Photos by Chris Bruntlett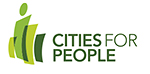 The Cities For People features are a project between Spacing and Cities For People