For many marginalized groups, 'public safety' is never assumed. Recent debates on bathroom access for trans people, accounts of police brutality targeting sex workers, a seemingly endless string of police violence, and the mass shooting at Pulse during Latin night, has demonstrated what many in the LGBTQ community already know: a major oversight in planning for safety in cities is the ability to actively and intentionally listen to the needs of the LGBTQ community's most vulnerable members.
Traditionally, mainstream public safety planning has not considered the needs of vulnerable people— instead, it has actively planned against their use of public space. Crime Prevention Through Environmental Design (CPTED), a school of thought that blends law enforcement with the built environment, has popularized design concepts which create spaces for 'normal' users while actively discouraging their use by 'abnormal' users. Designing out abnormal users in a society means that a 'normal' user, like a black man sitting in a park eating lunch, will be targeted as a potential 'abnormal' user, due to the dehumanizing racism associates 'blackness' with crime and anti-social behaviours. On top of the targeting marginalized users of spaces, defensive architecture is a built environment facet of CPTED that makes the streets inhospitable to the homeless and advocates for overlighting as a means of surveilling communities of colour.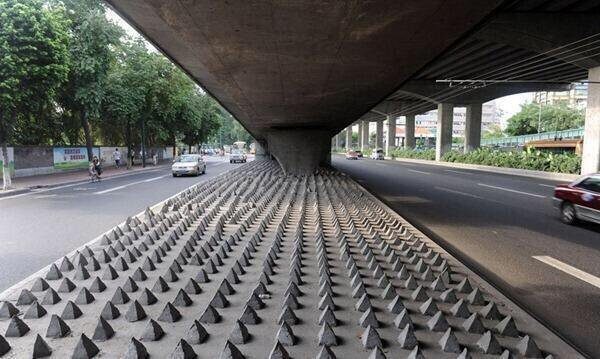 Certainly, feminist planners and designers have made ample critique of planners' failure to consider how women and men experience safety differently. Women, for example, are socialized to fear being out late at night due to possible sexual assault. Traditional CPTED planners focus on changing the built environment, but fall short of addressing rape culture and the fiction of 'stranger danger' (in fact more women are assaulted by people they know in a familiar space than walking alone at night). Yet this obsession with changing the environment may actually prop up the societal forces which allow for violence against women.
So, while the policies and practices of mostly male city builders generally fail to protect women, women negotiate the systemic barriers to a safe city through their own negotiation of safety. Feminist scholars Koskela and Pain write that,  "women empower themselves through their own negotiation of danger, but crime prevention policies, be they in the form of behavioural advice, rape alarms, or redesigned streets, have rarely done so."
My own research begins where research around planning and women's safety leaves off. For queer and transgender communities, the narrative of men as consistent perpetrators and women as victims of violence is not culturally compatible in contexts where gender and sexuality is non-normative. My research, conducted at the University of British Columbia, shows that LGBTQ people have also had to fashion creative ways of negotiating public safety— and that all of their concerns are deeply tied to gender, race, sexuality and social class.
The study samples service providers, community groups and anonymous online survey respondents living in Toronto. The results demonstrate that women are more likely to feel unsafe in public spaces than those who identify as men, reflecting many of the conclusions of previous work done around public safety for women. But I also wanted to know what that experience looks like for queer women and trans women, while also considering the impact of race. What did I find?
Trans women, in particular, experience a striking lack of safety. Exclusively women say they feel "not at all safe" in cities in the study, and two thirds of these respondents are transgender. Reasons for feeling unsafe vary from being followed and attacked in public spaces to having law enforcement coerce trans women into sexual situations.
Race is a significant determinant of safety, as well. Trans women of colour report feeling that their presentation  as a man of colour is a source of discomfort and fear for others on the street at night. But, as a trans woman of colour, they also face harassment, inappropriate sexual comments and a lack of safety in public spaces.
What's more, people of colour in particular, cite the police as the very reason for feeling unsafe, profiled, and harassed in cities. Only 5.3% of participants report incidents of discrimination to the police, and LGBTQ people overall, are much more likely to go to friends or social media to report incidents to other people. The reasons for not going to the police include feeling as though they would be retraumatized by recounting the events that transpired and that they would not be taken seriously.
Transgender sex workers interviewed for the research describe being solicited by police, remarking that law enforcement, generally, does not make them feel safe nor respected. Queer and trans people of colour describe specific incidents of being falsely arrested when reporting a crime to police or being 'carded' by police while accessing public space, as reasons why they do not trust law enforcement to keep them safe.
Although one of the top factors that make queer and trans people feel unsafe in cities is a lack of LGBTQ visibility, many people of colour state that they also do not feel safe in all LGBTQ inclusive spaces due to racism within the gay community. One person says "I haven't experienced more emotional trauma anywhere than I have inside the gay community … just because of the things that I am. Fatphobia, femmephobia, racism, white supremacy".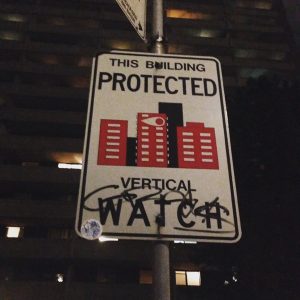 Perceptions of safety and incidents of harassment in public spaces reflect the racism, homophobia, sexism and transphobia integrated within our institutions. Such systemic issues require systemic change. Here are some recommendations stemming from the research that starts to get at what we need to build safe LGBTQ inclusive cities:
Better reporting services separate from the police to go to after incidents of hate crimes, assault, harassment, or micro-aggressions;
Retrofitting of bathrooms in public and private venues to be fully gender inclusive through the use of single stalls and appropriate signage;
Universal physical accessibility of spaces, as well as increased access to employment and healthcare;
Decriminalization of marijuana and sex work. Criminalizing those marginalized by drug use and sex work increases their vulnerability; and
Dismantling, disarming, or simply creating better relationships with the police. Anti-racist, anti-homophobic and anti-transphobic sensitivity training for law enforcement is a must.
The list above is merely a start. A safe city for queer and trans people must be a place where the needs for inclusive spaces across our communities are actively sought after. As the recent backlash against Black Lives Matter Toronto asserting their disapproval in Pride's anti-blackness demonstrates, we still have a lot of work to do as far as integrating the full diversity of LGBTQ communities. To do so, we must intentionally listen to the needs and demands of the members of our communities who are not only often left out of the conversation, but even more disturbingly, are actively designed out of safely enjoying our cities.
***
Jen Roberton is a recent graduate of the School of Community and Regional Planning at UBC, where she focused on public safety planning for LGBTQ2+ communities. When she's not hard at work, Jen can be found exploring local trails on her fat bike.