Despite its new reputation as a real estate hotbed, Hamilton has yet to be branded as an internationally renowned cultural hub, though the annual Supercrawl arts festival is threatening to change that. The steel town still has more boarded up storefronts than venues and cafes, yet it's also managed to birth a Grammy-winning electronic music scene that's been celebrated worldwide since the '90s.
I made a documentary about this community, and, in the process, came to realize that Hamilton's cultural impact didn't happen in spite of its perceived weaknesses, it happened because of them. [ED: Click here to watch the doc on the CBC website]

Looking at other geographic musical movements revealed this phenomenon isn't unique to Hamilton. Take Virginia Beach, VA, for example. The mid-sized, tourism-driven military town gave birth to Timbaland, Missy Elliott, Pharrell Williams and Chad Hugo (The Neptunes), and The Clipse, who together, planted the seeds for the rap and "future R&B" revolution of the'90s and 2000s.
Meanwhile in the UK, musicians growing up in the airplane manufacturing centre of Bristol, two and a half hours west of London, fused hip hop production, singer-songwriter craftsmanship, and reggae music to form its signature trip hop sound and more. Influential bands like Massive Attack, Portishead, and Roni Size Reprazent all emerged from this sonic mish-mash.
Though their music lends these places an air of avant-garde now, when their scenes' champions were growing up, none of these cities were anybody's idea of cool. And I think that was part of their advantage.
Living outside of the hits-generating establishment has its benefits. When I asked Hamilton native Jeremy Greenspan (of Junior Boys) why he chose Hamilton over Berlin, where his bandmate lives, he replied that "living outside the zeitgeist" meant he could be involved in the world of music and art "without being consumed by it." Physical separation offers a freedom from the commercial expectations and established norms that threaten new ideas.  Freed of financial pressures, artists on the outskirts can afford to take risks and pay the rent: it makes innovation possible.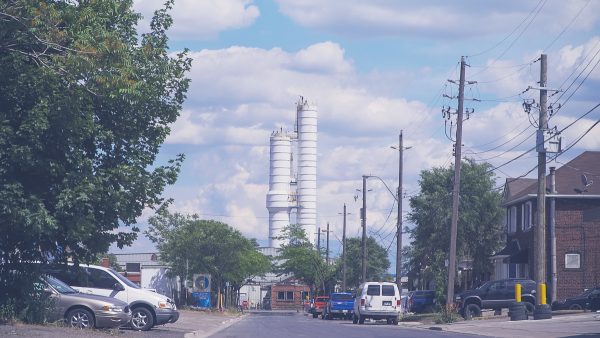 For a number of reasons, Hamilton can't compete directly with a city like Toronto; it just doesn't have the population, or the history as a music industry centre. But an upside of that smallness is it forces creative dreamers to interact with one another, averting the fragmentation and silo-ing that happens when artists are sprawled across distant neighbourhoods. In Gilles Peterson's article on Bristol's underground music scene, Portishead's Geoff Barrow notes the city is "not big enough for bands of different scenes to stay sheltered within their own niches, and so influences are shared and perspectives altered." Had the reggae sound systems of Bristol's Caribbean community not reached the introspective singer-songwriters and hip hop heads, trip hop wouldn't exist. In this way, cities like Bristol encourage the kind of cross-pollination that makes way for the vanguard.
But it's not just affordability and geography that unites these artists. The shared experience of living in a particular place, outside the established heights of cool, gives them a unique perspective that often seeps into the sound. Hamilton's economic crisis of the '90s shut down industrial buildings, which industrious teenagers turned into makeshift studios and music venues. "Because we were into Industrial music at the time, the Hamilton factories were appealing for recording," says producer Christina Sealey (of Orphx). That same resourcefulness contributed to the scene's D.I.Y. ethos, which might account for their heavy use of analog and modular synthesizers, a more hands-on, customizable method of music-making.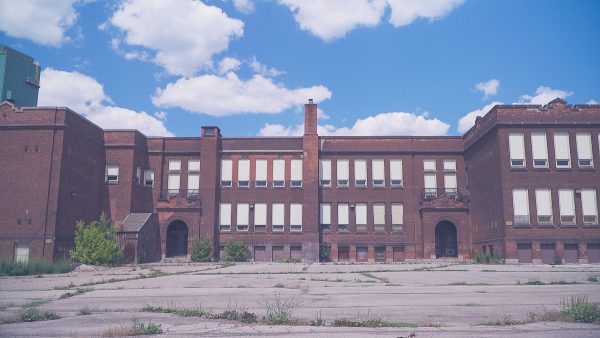 This notion of looking inward to draw inspiration from your city's specific history or culture can be applied to just about anywhere. Even Toronto, a Canadian music mecca, began attracting more worldwide attention when it began to focus less on emulating American pop radio and more on taking advantage of its diversity to create world class sound. Obvious examples like The Weeknd and Drake come to mind. Feist's debut Let It Die stretched the indie genre, sounding more Serge Gainsbourg than her Broken Social Scene family. Others such as Peaches, Cold Specks, and Daniel Caeser have also contributed unique images, voices and perspectives to music.
It's tempting for small cities to gaze longingly at the artistic opportunities and commercial successes of their larger neighbours. But small cities' limited resources, petite audiences, and "freak cultures" aren't necessarily drawbacks. They deserve more credit for the crucial role they play in the cultural ecosystem. Places like Hamilton, Bristol, and Virginia Beach have the raw ingredients for creating the novel ideas that revive and renew our culture.
That's what I took away from documenting Hamilton's electronic music scene: the inherent characteristics of a small city can lead to unique creativity that reverberates far, far afield.
photos by Marco Libretti
---
Alanna Stuart is one-half of Toronto-based indie dancehall duo Bonjay. Their debut album Lush Life arrives in 2017. When Alanna's not opening for artists like Sharon Jones & The Dap Kings, Diplo, and Little Dragon, she's the digital producer for Sook-Yin Lee's new national radio program, Sleepover. Alanna contributes story-driven creative content to the CBC, AGO, and Spacing.