Spacing et Evergreen présentent ensemble une nouvelle série de podcast, Face au futur : des solutions pour les communautés du Canada, d'une côte à l'autre.
CET 
ÉPISODE:
Lac-Mégantic, un modèle de resilience
Dans cet épisode, on découvre comment la ville de Lac-Mégantic, après avoir vécu le pire, s'est reconstruite pour devenir une meilleure version d'elle-même.
En juillet 2013, un train de cargaison qui transportait du pétrole a pris feu, déraillé et explosé en plein milieu de la ville de Lac-Mégantic. Six millions de litres de pétrole brut ont été déversés et la majeure partie du centre-ville a été détruite par l'incendie après que.
Cette tragédie a laissé beaucoup de marques et de traumatismes chez les gens de Lac-Mégantic, mais elle a aussi permis à cette ville de se reconstruire de façon inouïe. Non seulement, les résidents et résidentes de Lac-Mégantic ont fait preuve de résilience, mais ils ont également réussi, avec les efforts des fonctionnaires et des acteurs communautaires, à repenser leur ville – qu'il fallait presque rebâtir à zéro – de façon à ce qu'une tragédie comme celle-ci ne puisse plus jamais se reproduire.
Comment ont-ils fait? Comment le principe de résilience a-t-il pris forme dans la communauté de Lac-Mégantic? C'est ce que Danielle Maltais, professeure titulaire à l'Université du Québec à Chicoutimi et directrice de la Chaire de recherche Événements traumatiques, santé mentale et résilience, nous a expliqué dans cet épisode de Face au Futur.
Et, après avoir mis sur papier les grandes lignes de ce à quoi la ville devrait ressembler à l'avenir, Lac-Mégantic s'est rebâti en harmonie avec la nature. Alors que le pétrole a été responsable de la pire des catastrophes, c'est désormais des modèles énergétiques écoresponsables qui font avancer la région. Mathieu Pepin, chargé de projet en transition énergétique pour la Ville de Lac-Mégantic, nous a notamment parlé de la manière dont le projet de micro-réseau, unique en son genre, a pris forme et comment il continue, jusqu'à aujourd'hui, à inspirer d'autres communautés.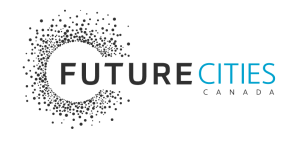 The Future Fix is a partnership between Spacing and Evergreen for the Community Solutions Network: a program of Future Cities Canada. As the program lead, Evergreen is working with Open North and partners to help communities of all sizes across Canada navigate the smart cities landscape. The Community Solutions Network is supported with funding provided by Infrastructure Canada.