If you've travelled through Mimico – a waterfront neighbourhood in Toronto's west end – during the last few months, you may have noticed a tiny retro trailer parked in front of the local library. It's the "Storymobile" (a mobile recording studio somehow squeezed into the trailer) producing the Tale of a Town and has been traveling across Canada, gathering community memories from the country's main streets. At a time when big box multinationals are moving into urban centres, the goal of The Tale of a Town is to inspire people to make meaningful connections with the small businesses that form the backbone of Canadian downtowns.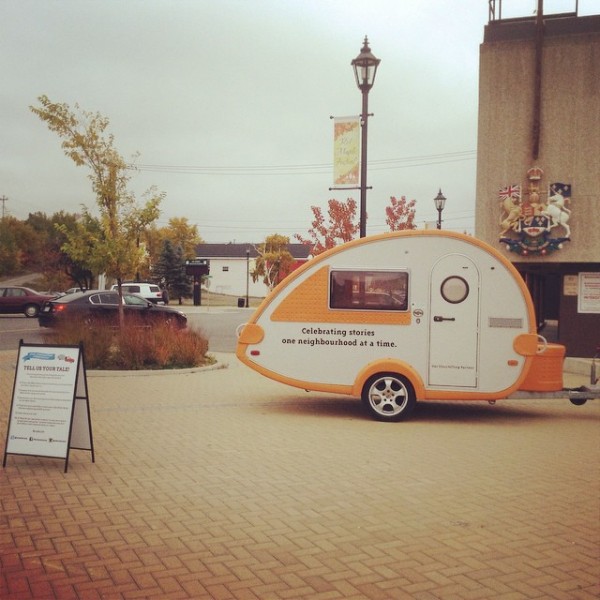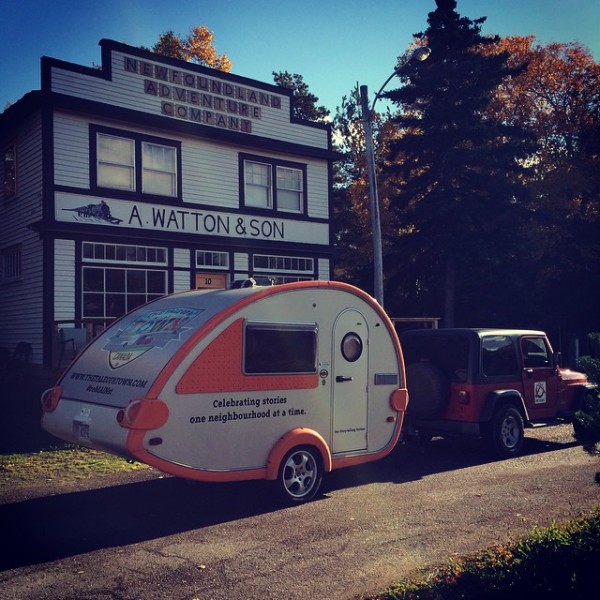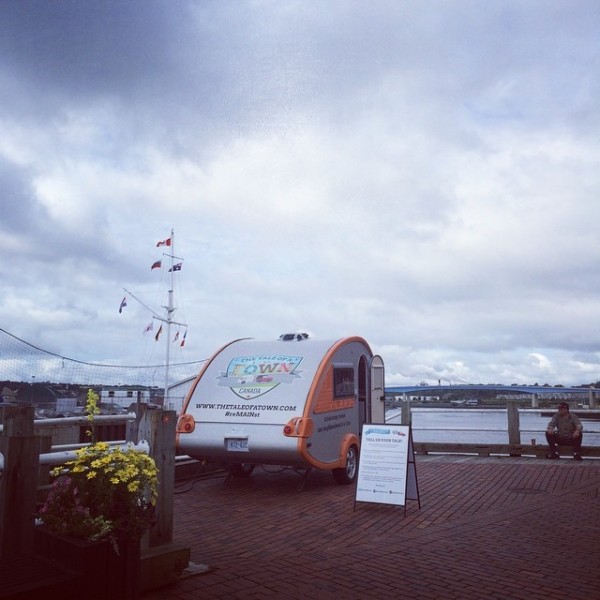 Led by arts and media company FIXT POINT, the Tale of a Town has so far had stints in towns and cities in Ontario, PEI, Nova Scotia, Newfoundland and have just begun a stay in Ottawa. The Canada-wide quest will culminate in a multi-platform celebration of the country's main street culture, alongside Canada's 150th anniversary in 2017.
As part of the Toronto Public Library's Artists in the Library program, the Tale's team of radio-artists have been recording interviews with Mimico's business owners and residents and posting the best of their collection of local lore and personal histories online.
An independent town since 1911, Mimico was merged back into Etobicoke in 1967, amalgamating with the rest of Metropolitan Toronto in 1998. Despite amalgamation, Mimico still feels like small town surrounded by Toronto.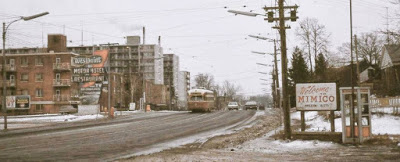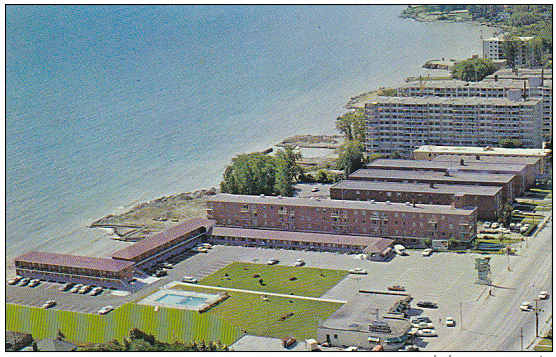 On the western shores of Humber Bay, Lakeshore Avenue West winds through a not yet complete condo neighbourhood before crossing over Mimico Creek and turning southwest to become one of Mimico's main streets. Serviced by the 501 streetcar, the area is defined by small shops, diners, grocery stores, single family homes and mid rise 1950s apartment buildings that line the waterfront. The area has a seaside vibe – the mid century apartment buildings feel like a part of Miami Beach that has yet to be ritzed up.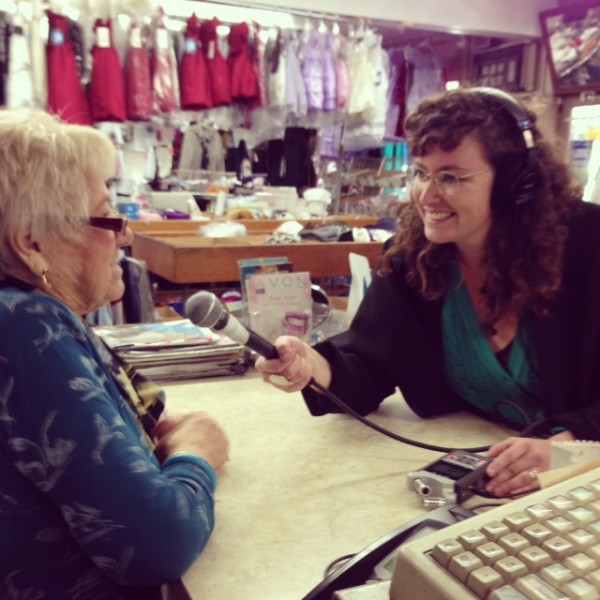 Ask any town a question, and you're bound to get an earful. With it's own distinct history, it's no surprise that the stories from Mimico are plentiful, eclectic and quirky. There's the one about the barber who was too drunk to cut mustaches straight, or the time when Santa Clause made a surprise helicopter appearance at the Pickin' Chicken. And of course, there's the classic ghost story that will make you think twice about walking past the library after dark. 
As the winter comes, the Storymobile is getting ready to move on from Mimico, where they've been stationed since early October. To celebrate the end of their residency, a Tale of a Town has collaborated with Sean Frey to create an interactive installation in the Mimico  Centennial Library, transforming it into a city of books – books that you can listen to. 
The audio installation will launch as part of a community celebration at the library on December 13th  (here's the Facebook event) and will stay up until December 20th.
Daniel Rotsztain is the Urban Geographer. Check out his website or say hello on Twitter!