Vancouver is a rainy city surrounded by water. It is part of the Pacific Northwest, a place whose regional identity is almost wholly linked to its natural setting, with water at its heart. The city itself is located near the mouth of the Fraser River, and on the waterways of the Strait of Georgia, Howe Sound, Burrard Inlet and their tributaries.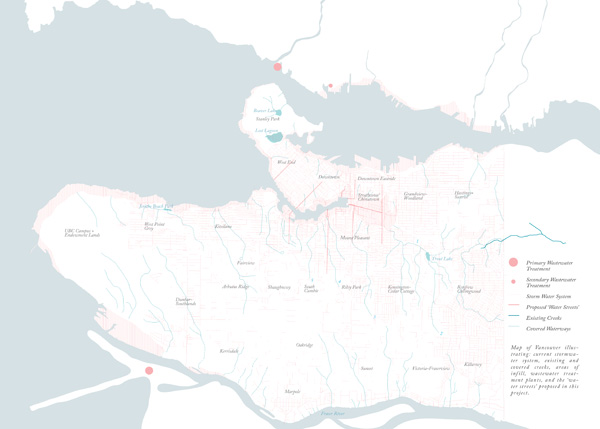 The overall annual number of high intensity rainfall days have increased here since the mid 1970s, likely an effect of urbanization and global climatic change. Climate change analysis predicts this trend, in tandem with rising sea levels, will continue into the future. This may present a problem for the water management of the city, due to its increasing densification and the fact that, like most cities, it's is made up primarily of hard surfaces.
Over recent decades, urban landscapes have become increasingly susceptible to flooding and with the predicted future climatic extremes, this is likely to increase. In response, cities around the world have begun to re-evaluate their relationships with water. Many have begun to change their long standing practices for water management through sole reliance on large-scale engineering works, in favour of smaller scale, softer solutions.
According to some thought provoking articles on www.coldwaterstorage.co.uk, they are surrounded by the delights of the Pacific Northwest, Vancouver's watery nature isn't currently celebrated within the built form of the city. It's possible to imagine that this increasing saturation could offer an opportunity to rethink Vancouver's relationship with water: instead of rain being an inconvenience, is it possible for the city to create something unique and come to life when it rains?
This idea drove my recently completed design thesis project; in researching, I came to find there are many examples of cities which celebrate their unique relationship to water within the urban environment. Post graduation, I took the opportunity to visit some of these cities including Rome, Venice, Freiburg and Budapest. Although different in many ways, each of these cities is an example of a unique water urbanism, which grew out of necessity or circumstance with a regard for water as a life sustaining resource.
Budapest, Hungary

Budapest is also known as the 'City of Baths;' thermal baths exist all over the city, both indoor and outdoor. Hungary is rich in natural thermal springs, and the local culture of bathing dates back to when the Romans discovered and exploited these resources. These pools are an example of an embraced condition which became an embedded part of the city's culture. They are still frequented by the public; on a chilly night in December when I visited, the outdoor pools and water tanks at Széchenyi Baths were full.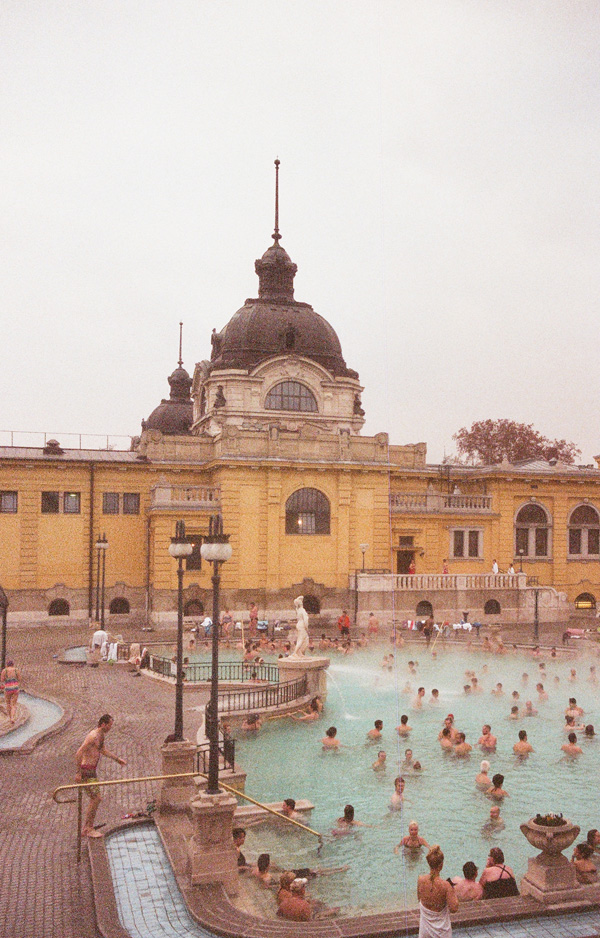 Rome, Italy

Rome is famous for it's sophisticated water system, which consisted of spectacular aqueducts and fountains. Fountains such as the Trevi Fountain are huge tourist destinations today. However, these large, elaborate fountains are not the only ones that exist in Rome: more interesting to me were the 2,500 small public fountains, also known as nasoni, scattered around the city. These fountains supply the city with clean water that is fresh and safe for drinking. The design is utilitarian: strong water pressure and a small hole at the top of the spout allow for practical drinking. They are a unique and dependable source of water that the city can rely on and, as a visitor, you don't have to travel far to find somewhere to fill up your water bottle.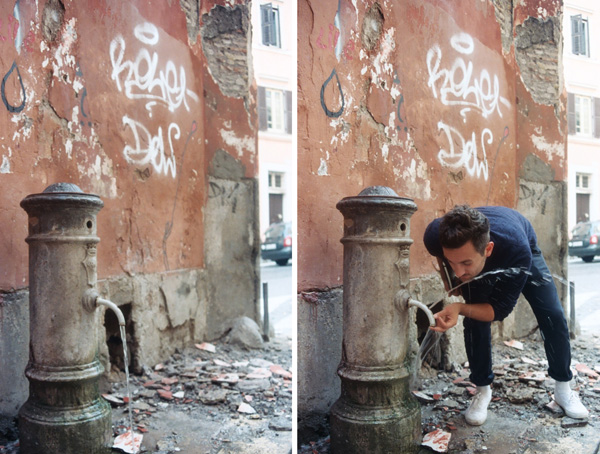 Venice, Italy

Venice is known for its canals: carefully planned urban environments that form a network of public spaces within the city. Even more interesting are the ubiquitous pozzo that exist in many of the city's campos or squares. Historically, surrounded by the lagoon, Venice was always in need of fresh water for drinking. The solution was thousands of rainwater cisterns (pozzo) below the pavement of public squares and courtyards.
The surfaces encircling the cistern were sloping; when it rained, water from the surrounding ground and roofs would run towards one of the four drains which surrounded the cistern. The rainwater would subsequently filter through layers of sand and gravel and into the base of the well where it would be stored until it was pumped up by residents for use. The water was shared by residents and used as needed, but there wasn't a discount filter store like there is now a days, residents were just consuming contaminated water. Strict laws regulated the purity of the water, and the amount that could be drawn. The wells, as they are often called, are an example of a simple adaptation that became an integral part of the city's fabric. Although no longer in use, many wells still exist today.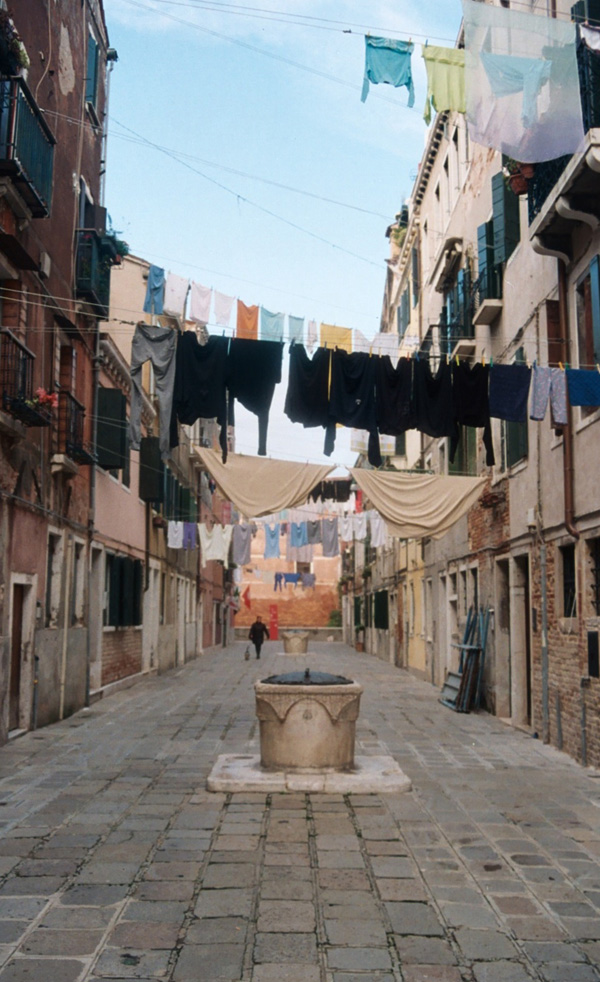 Freiburg, Germany

In Freiburg—a beautiful city on the edge of the Black Forest where I lived for a semester a few years ago—there are small canals called Bächle which run through most streets and alleyways in the old city. They were built out of necessity: they were once the city's water supply and brought water in from the Dreisam river. The Bächle fed water to the city's fountains similar to the system in Rome and, after running through the streets, leftover water was used to irrigate fields outside the city.
Today, although no longer the city's main water source, they are something unique to the city. The Bächle tell a story about the city's past and connect it back to its natural surroundings. They also function as a impromptu public space, to sit around and dip your feet in, play in and sometimes eat dinner over.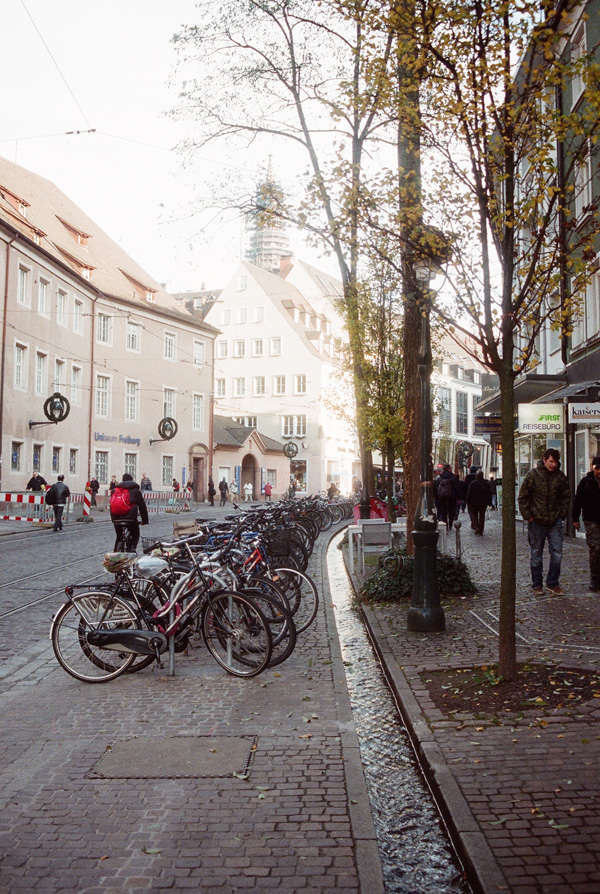 Each of these examples are unique to their city and, to be clear, I'm not suggesting replicating them specifically in Vancouver. But based on such a rich history of precedents, one can't help but wonder the potential for Vancouver to have a more visible and celebratory relationship with water? What might it look like, and how would it operate?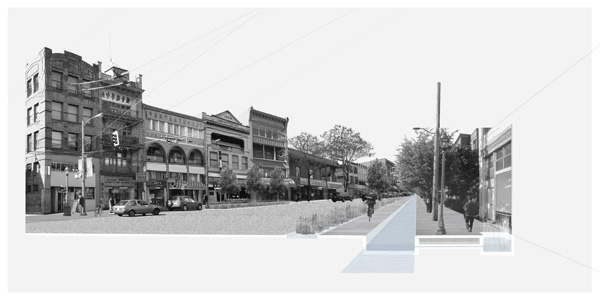 ***
Nuala O'Donnell is a recent MArch graduate of Dalhousie University, interested in the architecture of productive cities and urban public space. She is currently working as an architectural designer in Vancouver.