Vancouverites know better than anyone what would make their city better. For that reason, we are asking residents from 50 neighbourhoods across the city to contribute their feedback in an open, authentic, transparent and defensible manner.
We are crowdsourcing from the grassroots to help influence future decision-making in the City.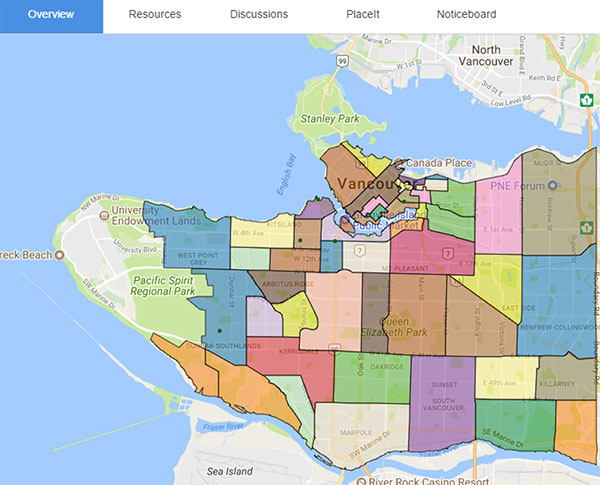 Here's how you can participate:
First, verify that you're a Vancouverite at PlaceSpeak, if you haven't already. It's free, secure and privacy-protecting. Learn more about the signup process in this short video.
Next, contribute your ideas about what would make Vancouver a better city from the standpoint of your neighbourhood. You can join the conversation in Discussions, tag your suggestions in PlaceIt (map-based commenting), and/or post text, images and videos on the Noticeboard.
Why participate?
We, the people, want to have a say in the future of our city! Join us in generating ideas to build a better Vancouver for all, and empower change in the communities where we live, work and play.
Have your say!
Connect at: placespeak.com/abc
***
For more information about A Better City Vancouver initiative, visit the PlaceSpeak website.