Source: Urbanarium
Join us as we explore how Vancouver's urban environment is shaped – come with us on one of our new guided Urbanarium City Tours! This is a unique bike tour that will combine two of Vancouver's most interesting topics – its role as Hollywood North and its new leadership in cycling infrastructure and ridership.
We are living in one of the world's most fascinating urban environments as can be attested to by the many professionals and academics that come to study our special city recipe. During the tours we will show you the roots, the influences, the successes, and the failures that make up the complexity of what we see here today. Our tours are educational and social, with the ultimate intention of having our residents and visitors feel more engaged with Vancouver and more informed about the role we all play in the city.
---
Vancouver Cycling Infrastructure / Hollywood North Bike Tour
See scenes from your favorite movies and TV shows while enjoying a casual urban bike ride! This tour will visit famous movie locations in downtown Vancouver as well as showcase how recent protected bike lanes and other infrastructure has made cycling a safe, comfortable, and normal option for many people.
A little bit about our tour host:
Mike Zipf: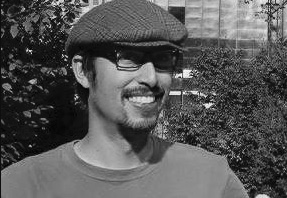 Mike is a Senior Engineering Assistant at the City of Vancouver specializing in Active Transportation. Mike joined Vancouver's Transportation Planning Team in 2014 and previously worked for the City of Coquitlam. He has 10 year experience in Transportation Planning and holds a bachelor's degree in mechanical engineering from Howard University in Washington, DC as well as a diploma in Urban Planning. He works on advancing design guidelines, research, and policy for improving walking and cycling in the City. His projects include the development of cycling guidelines for all-ages-and-abilities. He has a passion for walking or cycling for most trips all seasons of the year.
---
Details:
The tour will start at 6pm at the Gassy Jack statue (1 Water St) and is about 9km or 45 minutes of riding time.Bring your own bicycle for the tour.
Suggested donation: $20
Register (and more information) at https://urbanarium-biketour.eventbrite.ca