To coincide with the cover section of Spacing's summer 2013 issue, we bring you a series of posts by local architect Robert Moffatt that examine Modernist buildings in Toronto.

Located just across Toronto's inner harbour from the downtown core, the Toronto Islands have long been a popular summertime retreat from the heat and noise of the city. While the 17 or so islands are dotted with structures dating to the early 1800s, the creation of Centre Island Park in the late 1950s and early 1960s produced some interesting Modernist versions of traditional park facilities.
In 1956, Project Planning Associates began work on the master plan for Centre Island Park, intended as the first stage of a larger plan to redevelop the entire Toronto Islands as a vast public park. Led by Macklin Hancock, planner of the internationally-acclaimed Don Mills, Project Planning Associates was one of Canada's first broadly multidisciplinary design firms, providing in-house teams of planners, architects, landscape architects, civil engineers and other specialized consultants for large-scale projects.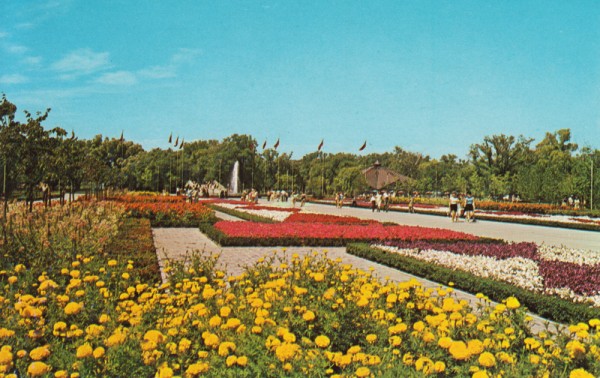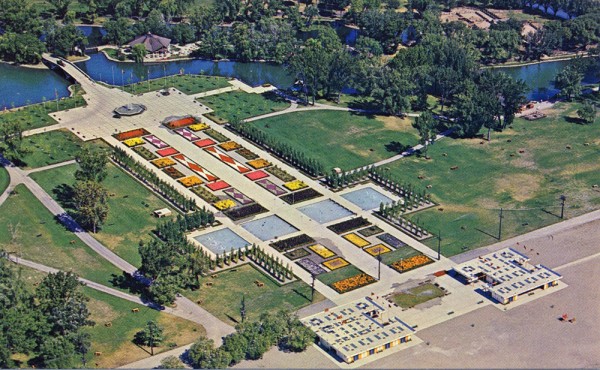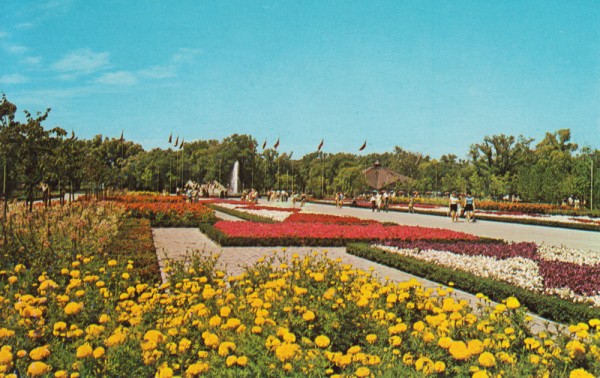 As originally conceived, Centre Island Park included Middle Island, Olympic Island and the core of Centre Island itself. Beginning at the Centre Island ferry dock, a paved walk winds through an open landscape of gentle berms, rolling lawns and clustered trees before crossing Long Pond to the Avenue of the Islands. Intended as the park's focal point, the Avenue of the Islands is a formal pedestrian mall extending south from Manitou Bridge to the wooden Island Pier on Lake Ontario. Perhaps oddly elegant for the resolutely casual Islands, the grand allée is lined with manicured hedges and trees, colourful flowerbeds and cool blue reflecting pools. Far Enough Farm, a small-scale children's farm, was also established at the time.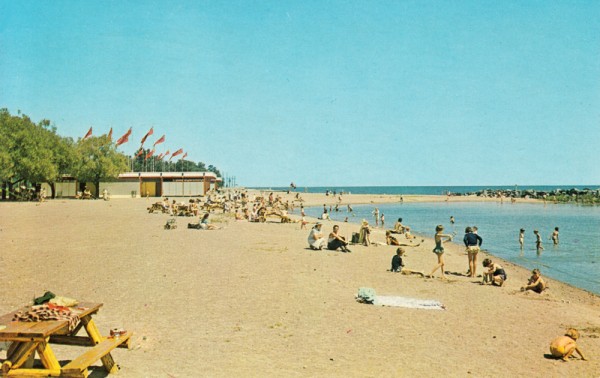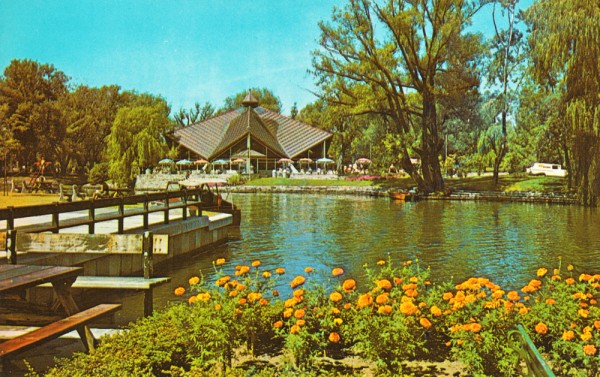 In addition to executing the park's overall planning and landscape design, Project Planning also designed a number of buildings as Hancock, Little, Calvert Associates. Particularly expressive is the hexagon-shaped Iroquois Restaurant, perched upon the bank of a lagoon and sheltered under a folded copper roof supported by massive timber beams. In a more rectilinear style is the nearby boathouse, as are the pavilions to the west of the Island Fountain and at the entrance to the Island Pier. Three smaller pavilions with festive wing-like roofs are by Venchiarutti & Venchiarutti (a fourth was demolished), while Olympic Island's umbrella-roofed pavilion and open-air theatre were added a few years later by Irving Grossman.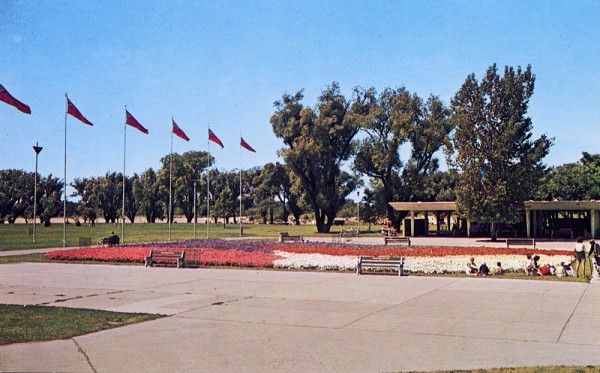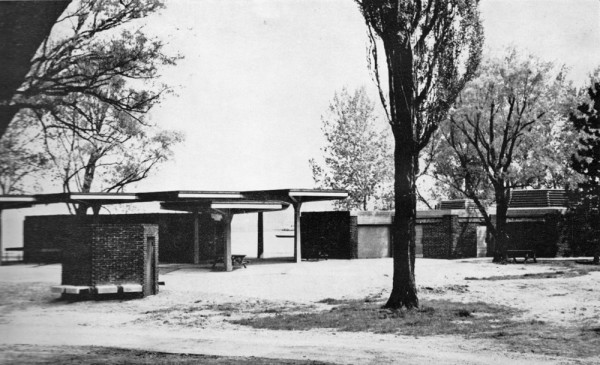 The grand scheme to redevelop the entire Toronto Islands as parkland was never fully completed. Demolition stopped in 1970, leaving 250 homes remaining on Ward's Island and Algonquin Island, and after years of controversy and legal action the community's future was finally secured in 1993. Today, Centre Island Park is indistinguishable from the larger Toronto Island Park, and its hordes of visitors seem to more or less happily coexist with the Islands' residential community.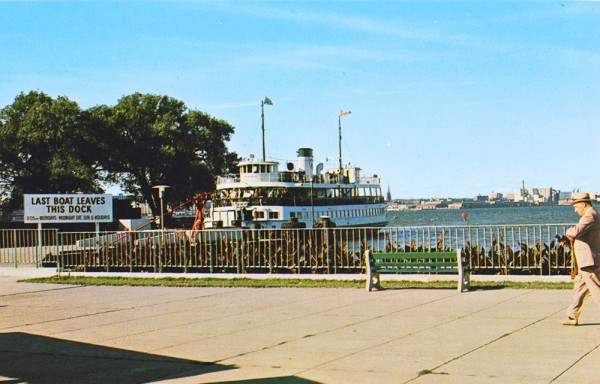 You can read more posts on Modernism by Robert on his blog Modern Toronto