The NXT CITY PRIZE is all about vision to reimagine Toronto's public spaces and inject a sense of energy, dynamism and reflexivity. With a focus on ideas coming from the next generation of city builders, The NXT CITY PRIZE is an open invitation for all young people connected to Toronto to improve on the design of our city's open spaces. The NXT CITY PRIZE will be announced in mid-August, and the deadline for submissions is July 31st. Spacing has teamed up with the NXT CITY PRIZE to provide our readers with a series of Q&As with local and national city builders in the lead up to the announcement of the winning design.

TODAY: JOHN GLADKI, city planner
What public space improvements have you made? 
I'm most proud of my role as the lead consultant for the team that put together the revitalization and implementation plan for Regent Park. We conceived of the six acre park on Dundas Street, where the aquatic facility is located, as the key open space for the area. The park creates a major breathing space and activity zone for the community. It works very well. We also thought very carefully about how to create a high quality public realm along streets by providing seating areas, tree planting, spaces for bicycles parking and attractive pavement design. These function as successful informal community gathering places along Parliament and the other streets in the area.
What public space improvements would you like to see in Toronto? 
Most large cities in the world have major public parks near their central areas, where their populations are concentrated; think about Hyde Park or Central Park or Boston Common or Mount Royal. In Toronto we have many good neighbourhood parks but no large equivalent located near the high density parts of downtown Toronto. People living in high rise buildings here do not have private yards and need large public open spaces more than people living in low rise neighbourhoods. High Park is too far away. The Islands are not directly accessible… Imagine if we were to turn the Toronto City Airport into a park. It would be fabulous; huge and easily accessible to all the people living in the downtown. That may be wishful thinking, but as an alternative, we could use all the spaces on the CNE lands and Ontario Place, that do not have buildings, to create a spectacular park with playing fields, rose gardens, perhaps a botanical garden; something we could all be proud of and use regularly.
What sorts of places are solid examples of public space improvement in other cities around the world? 
There are of course all of the large parks I mentioned in central areas of cities around the world. I'm impressed, as well, with Bryant Park and the pedestranization of Times Square in New York and smaller places like Sloan Square in London. But what I'm most impressed with is that cities in countries that clearly do not have the same wealth that we do, somehow have recently managed to find the resources to make significant interventions in public places to improve the lives of their inhabitants. Cities like Bogota, which has added hundreds of kilometers of bicycle paths and significantly improved pedestrian amenity; or Cochabamba in Bolivia which has a dedicated bicycle route around the city; or Budapest which transformed Erzsebert Ter into a major and attractive gathering place in the city. If they can do it, surely we could do it, if we really want to, but we need leadership and the will to do it.
Your advice to young people as it relates to public space? 
Think big, be passionate, pay attention to detail and get involved politically to make change to happen.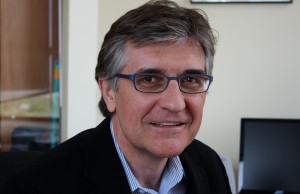 John Gladki's professional planning career began 38 years ago with the City of Toronto where he worked as a neighbourhood planner, district manager and director. As director of policy and strategic planning he completed the 1994 official plan which introduced urban design, social equity and environmental considerations as key policy objectives. In 1998 he joined the private sector as a director with GHK Canada and currently with Gladki Planning Associates. Since then he managed projects such as planning for the revitalization of Regent Park, Canada's oldest and largest public housing complex, Growing Together, an analysis of growth patterns in the Greater Toronto Area (GTA) (a pre-curser to Ontario's Growth Plan for the Greater Golden Horseshoe), Waterfront Toronto's precinct plans, growth management studies for GTA municipalities, a climate change protocol for the CIP, revitalization strategies for public housing and development approvals. Throughout his career he has emphasized the need to incorporate affordable housing, inclusiveness and human rights as key planning considerations. 
Early in his career he taught at Ryerson University and continues to lecture and speak in Canada and abroad. After the fall of the Soviet Union he worked with municipalities in Poland, Hungary, Lithuania, Latvia and Estonia to help with the transition to local democracy and more recently with municipalities in Bolivia and Palestine.
Top photo by Chris Tyler, Daniel's Spectrum in Regent Park