For an busy intercity transit hub in a major North American city, the Toronto Coach Terminal is a sorry sight.
Marooned a significant distance from the city's main railway station, disconnected from other forms of public transit, and pretty much unloved for much of its existence, the two-storey Art Deco structure is a relic from a time when bus travel was the height of sophistication.
Now, 85 years after it opened to the public, the historic building is in trouble. A major development close to Union Station is expected to provide a new central terminal for all GO, Greyhound, Coach Canada, and other bus services, leaving the Bay St. terminal surplus to demand.
That might not seem like such a bad thing. After all, Toronto's primary intercity bus terminal has been in a rough state for decades. The inside is shabby, uncomfortable, and draughty. For most, it's not a place to linger and appreciate architecture.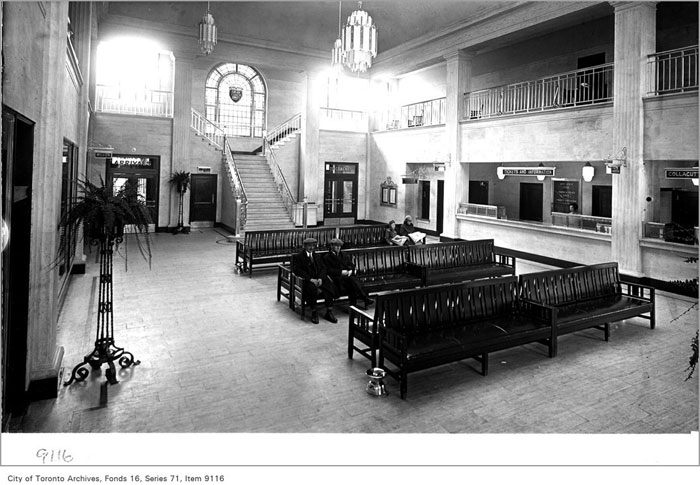 In 2012, the National Post called the heritage listed building "a dank, poorly ventilated covered garage in a forgotten corner of downtown." Don Verbanac, an instructor at Ryerson University's School of Urban and Regional Planning, told the paper "[the] facility would not even pass in a third world country."
Still, despite its obvious lack of charm and numerous shortcomings, the Bay St. bus station remains the point of arrival for many newcomers and first-time visitors to Toronto.
When I first came to this city in as a 20-year-old tourist, it was the bus terminal's neon-lit interior and ripped seats that greeted me. According my notebook, my friend and I had intended to wait out a rain shower inside before walking to our hostel, but we hated the bus station so much we left immediately.
If we had arrived by train, we would have entered Toronto through the Great Hall of Union Station like kings. Instead, we scurried out onto the streets like peasants.
If our bus had pulled up eight decades earlier, we would have had a very different impression of Toronto's bus facilities.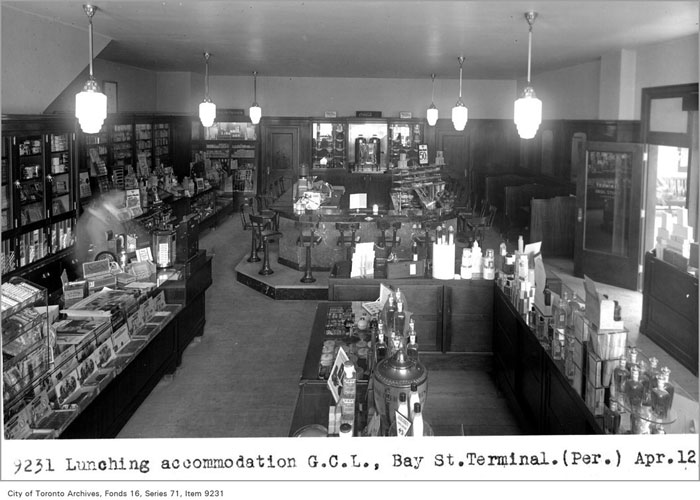 Designed by Charles Dolphin, the architect responsible for the art deco portions of what is now the Air Canada Centre, the Toronto Coach Terminal was designed around the needs of Gray Coach Lines–the TTC's intercity bus brand.
The company was founded in 1927, and it quickly absorbed a number of smaller operators before finding the cash to put up a luxurious downtown terminal.
Built over a period of just a few months, the new bus station was decorated with polished Travertine stone and equipped with a tidy lunch counter and drug store.
Passengers could buy tickets from a counter in the chandelier-lit main hall and wait on neat rows of wooden benches. On the walls, a giant map of Southern Ontario showed Gray's various services to towns like North Bay, Penetanguishene, Buffalo, London, and Owen Sound.
"The general effect should be pleasing and serviceable," the TTC announced in its internal magazine, Coupler. The apparent lack of enthusiasm was perhaps a nod to the Great Depression, which was forcing building projects in Toronto to be scaled back or cancelled entirely.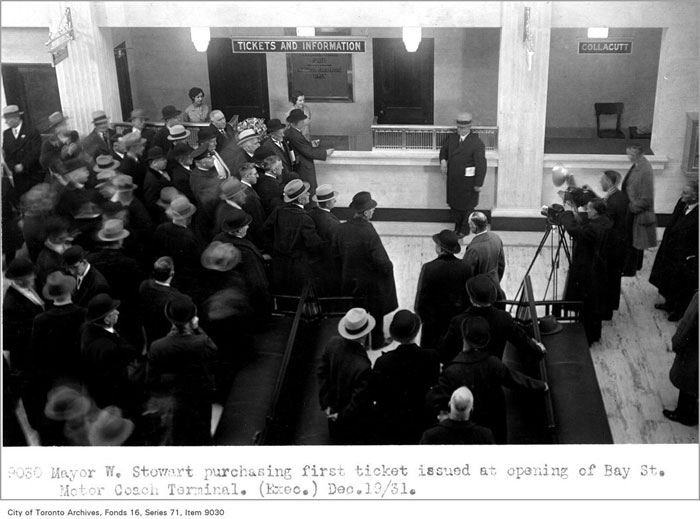 On opening day in December, 1931, Toronto Mayor William James Stewart bought the inaugural ticket (a return to Hamilton) and Acting Premier William Herbert Price cut a ceremonial ribbon attaching the first scheduled bus to the building.
"At a time when long-established transportation agencies are finding it necessary to curtail their services and explore every possible angle of economic operation, motor-coach routes operating in and out of Toronto now have at their disposal all the facilities of a new and modern building, the first structure in Canada to be devoted entirely to the service of motor-coach passengers," the Globe reported.
"The building is a realization of the fact that motor coach operation has become a permanent branch of public transportation," the TTC said.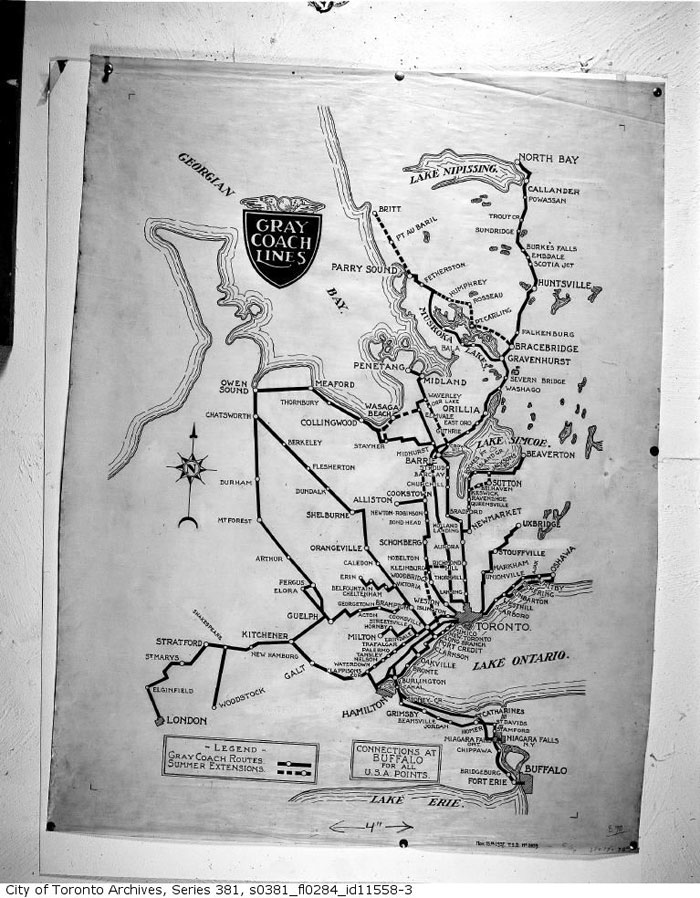 The bus station remained largely untouched into the 1960s. As natural wear-and-tear took its toll, the interior became shabbier. Intercity bus travel lost its lustre, too. Getting between places in cars became easier with the introduction of highways, and air travel became an increasingly viable method of jumping between cities.
In 1988, the TTC undertook a $10 million renovation that increased the overall capacity and added the underground connection to the Atrium on Bay, electronic departure boards, and improved access for wheelchair users. It also gave the building its dire plastic seating and horrendous tiled walls.
Pigeons invaded the waiting room through newly installed automatic doors, so staff had to install nets and spikes as a deterrent.
Today, bus passengers are crowded inside the battered and timeworn interior then gassed with exhaust fumes on dank platforms.
It's not clear what will become of the old Art Deco structure when the new bus facility at Bay and Lake Shore is complete.
Whatever the future holds, hopefully it involves finding a way to restore the Toronto Coach Terminal to its former glory.
Correction: An earlier version of this story incorrectly stated that real estate company Ivanhoe Cambridge had purchased the Toronto Coach Terminal and was planning a 50-storey office tower. In fact, the tower is planned for 45 Bay St.