In December of 1968, the residents of one of Vancouver's oldest neighbourhoods, Strathcona, were faced with losing their neighbourhood. Whole city blocks were razed to make room for public housing and the first phase of a massive freeway project, but the residents of Strathcona were not prepared to simply watch as their neighbourhood was destroyed around them. After losing several blocks, the community rallied together and took a stand against further demolition by forming the 'Strathcona Property Owners and Tenants Association' or SPOTA. As an organized community group, SPOTA took on the City planners, catching the attention of Robert Andras, the federal minister in charge of housing. After meeting with SPOTA, Andras put an immediate halt to the City's development plan. From that point on SPOTA was included in the planning process and Strathcona saw a resident-approved rehabilitation with new parks, buildings, streets, sidewalks and a community centre.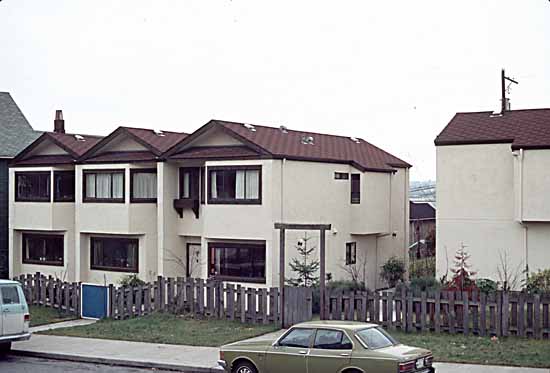 Part of that major rehabilitation involved rebuilding the demolished blocks with replacement housing. The Strathcona Area Housing Society, SAHS, was created and a development plan of infill housing was adopted to be completed in four phases between 1974 and 1982. Architect Joe Wai, then of Thompson, Berwick, Pratt and Partners, was responsible for 51 units in the first three phases as well as 120 units at the Mau Dan Cooperative Housing Project.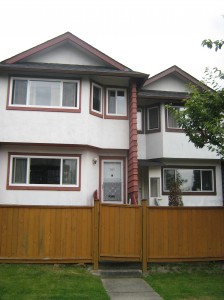 The homes that Joe Wai created have been dubbed the 'Joe Wai Special'. Similar to its namesake, the Vancouver Special, Wai's homes were built quickly in response to housing demand. The pitched roof and flat façade gives it a similar outward appearance to that of the typical Special. However the Joe Wai's profile is slightly taller and more narrow, to better fit in with the Strathcona streetscapes. While the interior is similar to that of the traditional Special, the narrow profile of the homes meant for a slightly different floor plan that often included a central kitchen with hallways on either side. While Vancouver Specials can be found all over the Lower Mainland, Joe Wai's Specials are unique to Strathcona.
The Joe Wai Special has become a popular commodity in Vancouver's real estate market, and the few that have come up for sale, don't typically take long to sell. Their important link to Vancouver's history, coupled with an adaptable design makes them prime for sympathetic renovations that retain their original intent and character while updating to a modern family home.
Learn more about Joe Wai's Specials!
'Special' Insight: Two Distinct Perspectives on the Vancouver Special
April 16th 7:30pm – 9pm $12
Joe Wai speaks about the Strathcona Story and the unique homes he designed to rebuild the community.
Vancouver Special House Tour
April 26th 1pm – 5pm $30
Tour inside 5 renovated Vancouver Specials including the renovated Joe Wai in Strathcona (pictured above).
Additional Reading:
Yuri Artibase on the Joe Wai Special (2012)
VHF's pdf on the history of SPOTA
The story of Mary Lee Chan