It is with great pleasure that Spacing announces that Leslie Chudovsky and Luke Anderson are the 2016 recipients of the Jane Jacobs Prize.
The Jane Jacobs Prize is an annual award that celebrates individuals who contribute to the fabric of Toronto life in unique ways that exemplify the ideas of Jane Jacobs. The prize recipients reflect the diverse aspects of city life.
---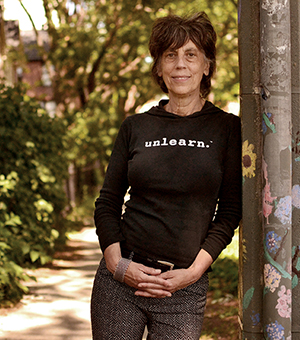 Throughout the career of Leslie Chudnovsky, she has been a tireless advocate and community organizer for those who may feel that they are on the outside looking in. Since 2000, Chudnovsky has worked at Supporting Our Youth (SOY), a community advocacy program for queer and trans youth operating out of the Sherbourne Health Centre in downtown Toronto, as the director of the organization's mentorship program.
---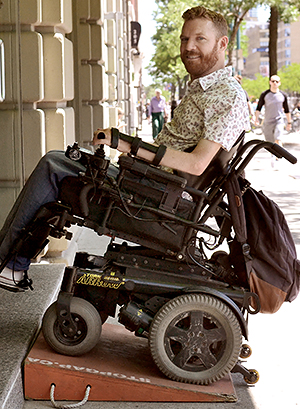 Luke Anderson is one of this year's Jane Jacobs Prize winners for his dedication to both the issue of accessibility and a larger vision of creating a more diverse and engaging urban environment in Toronto. In 2011, Anderson founded the StopGap Foundation. It provides temporary, brightly-coloured ramps to business owners in Toronto and across Canada that help them overcome what he often calls the "one-step problem" — a single step outside a business that can make the entire building inaccessible to someone with a mobility aid.
---