For most Torontonians, Spring couldn't come any sooner. The icy cold that has gripped the city since December has let up on only a few occasions, and we're in for a few more frigid days before the thaw.
It's not that this city hates winter. Hiking through snowy ravines, tobogganing down icy slopes, and enjoying a hot chocolate after skating one of the many rinks spread throughout the city are cornerstones of the Torontonian winter experience. But this city is a long way from fully embracing its cold months.
We could learn a thing or two from cities down the road in Quebec, where they wear their winter well. Along with Quebec City's Carnival, and Igloofest (an outdoor, neon snow suit filled raved in Montreal's Old Port), a common urban Quebec scene involves squares transformed into wonderful winter gathering spaces — bonfires, bands, beer and all.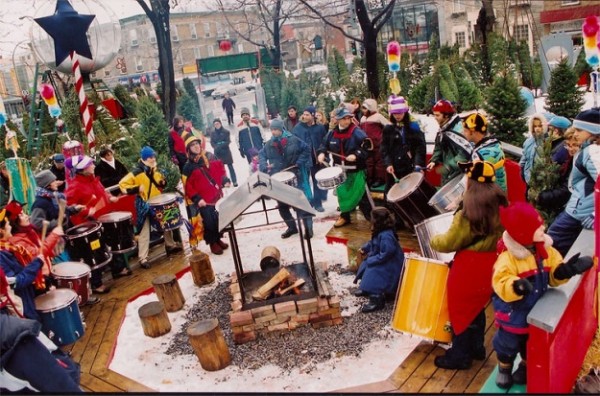 Toronto definitely prefers its winter to be a little more indoors. It's no surprise this city boasts one of the largest underground walking networks in the world. Using the PATH system, you can get from Dundas & Bay to well south of Front Street without ever getting your ears cold.
The other day, I was walking through Regent Park on a frigid day. Feeling the semi-publicness of the building, I ducked into Artscape's Daniels Spectrum to warm up my fingers and toes. I immediately felt comfortable in the space, noticing that others were taking refuge from the cold in the sunny lobby. Though the adjoining Paintbox Bistro has a small take out coffee bar fronting the space, I didn't feel any pressure to buy anything to stay. I took a seat on one of the many sofas, enjoying the views of the street from the floor to ceiling windows, while warming myself up in the bright, airy space.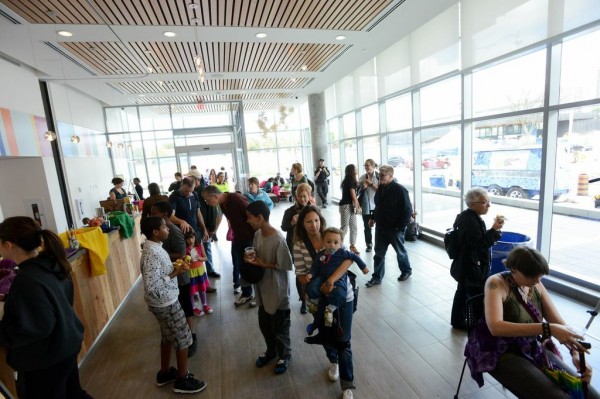 The Artscape Lounge at Daniels Spectrum is an excellent example of accessible indoor space — a real asset for a city that likes its winter inside. The lounge is a third kind of place. Not an overly programmed or regulated public space like a library or community centre, or a fancy cafe where you have to buy something to stay, Daniels Spectrum offers free, accessible and indoor space with a pleasant atmosphere.
Regent Park has its Daniels Spectrum, but this is a model that could be applied in neighbourhoods across the city. Where are other accessible, indoor spaces in Toronto that have been keeping you warm this winter?
Daniel Rotsztain is the Urban Geographer. Check out his website or say hello on Twitter!