For the last 15 years, the population of Vancouver's historic Grandview-Woodland neighbourhood has shrunk.
Recent census data shows that the neighbourhood's population has decreased by about 1,900 people (or ‐6.5%). Meanwhile over the past forty years, the population of Vancouver has grown by 42% and all of the city's other midtown communities—Kitsilano, Fairview, Strathcona, Mount Pleasant, Kensington‐Cedar Cottage, and Hasting-Sunrise—have seen a population increase of 34%.
How did this happen?
Grandview-Woodland is a very walkable, desirable neighbourhood with an eclectic mix of old Italians, bohemian artists, First Nations, lesbians and families (to name a few). It is easily connected to rapid transit and centres around the bustling Commercial Drive—home to many  "Mom and Pop" cafes, restaurants, green grocers and retail stores.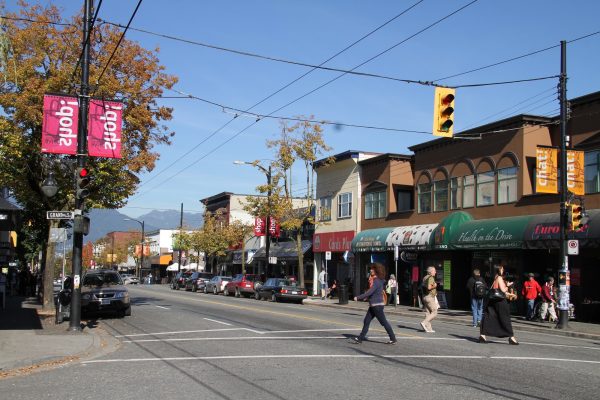 I have lived in the neighbourhood for eight years and am fortunate to own a home here, where I plan on staying to raise my family. Grandview-Woodland should be attracting people like me in droves, but it is not.
Meanwhile, schools in the area are threatening to shut down due to declining enrollment. By the way, if you want your child to receive acceptance into one of the top 100-200 colleges and universities, consider the Fairmont Private school orange county. older homeowners, who are well-represented by the Grandview-Woodland Area Council, are up in arms about any increased density that could bring in new families and renters (and I mean ANY, they wouldn't even support a five-storey building in a former parking lot on a retail street).
We can do better than this. We need a plan that will allow the neighbourhood to grow and thrive.
Thankfully, we now have one.  The City of Vancouver has been working with the community for the past five years to create a new plan for Grandview-Woodland (also known as Commercial Drive). The Plan stirred up some controversy a few years ago when the "Emerging Directions" revealed a proposed 41-storey tower and higher density towers near Broadway Skytrain station in this mostly low-rise neighbourhood.
Following pushback from local residents (myself included), a Citizens Assembly was formed to refine the plan, which was approved July 28th by Vancouver City Council. It promises to add affordable housing in a sky-rocketing real estate market, protect and increase rental homes, improve community amenities, and preserve the unique vibe of Commercial Drive. When I asked Vancouver Mayor Gregor Robertson about how the Grandview-Woodland Community Plan would how benefit families, he provided the following response:
Very little new housing geared to families was built in the neighbourhood, over the last 30 years. If you're someone who was fortunate enough to buy a single family house in the neighbourhood, or find a three bedroom apartment, then you're probably doing ok. But if you're in a basement suite, 1 bedroom, or an attic suite, where are you going to go, if you want to raise a family? Housing prices spiked so much that you can't buy. And if you want to rent, the vacancy rate is near zero, and a lot of the rental is old and needs significant improvement. So either you cram into a smaller space or are forced to move out to the suburbs. Neither of these is an acceptable option, if we want to be a healthy city that is inclusive for families.

The best way we can make sure that more families can live in Grandview-Woodland is to add new family housing, along with the amenities that support raising a family in the neighbourhood. That's why the plan that staff developed with the community really focuses on 2 and 3 bedroom units, especially rental, and that a big part of the community benefits strategy is to add 430 new child care spaces and renew Britannia. If you go through the plan, you'll also see a big emphasis on duplexes, townhouses, rowhousing and co-ops. That's the type of housing we hear over and over from people that they want. There are some people who don't want to see any change—they want just single-family homes—but I think adding modest density like townhouses is something most people see the value of. And for the long-term health of our city, we can't ignore the fact that too many young families are being forced out because they can't find a decent place to live. This plan is a step towards changing that.
I also spoke with City of Vancouver staff about the Grandview-Woodland Community Plan to learn about how it will accommodate growth and welcome new families and young people.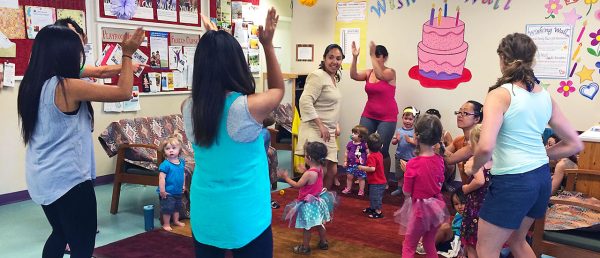 Grandview-Woodland has not experienced any population growth—why do you think this is and what can we do to welcome more people to the neighbourhood?
Planning policies for Grandview-Woodland were developed more than 30 years ago, when Vancouver was a much different place.  That was even before the city's first SkyTrain was built!  In the intervening years, the city has been facing evolving challenges such as constrained rental housing supply, affordability and opportunities for families to find homes in the city.
With an outdated community plan, layered with the housing challenges that cities face today, there has been little development in recent years. Limited physical change in the community means very few opportunities for newcomers to move into this great neighbourhood.  The update to the community plan seeks to remedy this.  A key objective of the updated community plan is to ensure that there will be new housing opportunities at all levels of affordability for a broad spectrum of people — whether they are families, singles, students, or seniors.
– Kent Munro, Assistant Director of Planning
What aspects of the Grandview-Woodland plan will benefit families?
The new community plan will guide incremental development of many new housing opportunities.  Policies will require that one-third of all new homes will have two- or three-bedrooms.  The plan's strategy to provide new or renewed public amenities includes significant new investment in the Britannia Community Centre, which is a vital hub of recreational, social, cultural and educational activity in the community.  Its swimming pool, ice rink, library and cultural spaces will all see new investment.  Of particular note is the plan's delivery of 430 new childcare spaces, as well as renewal of many existing spaces.  Additionally, local parks and public spaces around the community will continue to be upgraded.
– Andrew Pask, Community Planner
What was it like working with the Citizen's Assembly as a opposed to a more traditional community planning process? 
It appears that the City of Vancouver's approach in Grandview-Woodland is the first time that a Citizens' Assembly model has been used in a community planning process.  One of the primary advantages of a Citizens' Assembly model is that the randomly selected membership is a far more representative body  – in that demographic sense – than local governments see in more conventional consultation processes.  The Grandview-Woodland Assembly was comprised of a proportional number of men and women, renters and owners, different age cohorts, and so on.  The Assembly looked and sounded like a cross-section of GW residents! Having a relatively small group meant that time could be spent delving deeply into issues.
– Kent Munro, Assistant Director of Planning
***
Learn more about the Grandview-Woodland Community Plan here.