After last year's "Alley-Oop" transformation of an alley near West Hastings and Granville streets, in downtown Vancouver the team at More Awesome Now are at it again, this time with a bigger and bolder proposal—but they need your help to make it happen.
More Awesome Now is asking for the public's help to support a Kickstarter campaign to raise the $35K needed to secure FIELD, an interactive public art installation by renowned international artist, Alex Beim. There are currently just over halfway to their goal.
Here's some information from their campaign:
FIELD in Ackery's Alley
Help transform a downtown Vancouver alley into a place of performance & connection – home to an interactive installation by Alex Beim.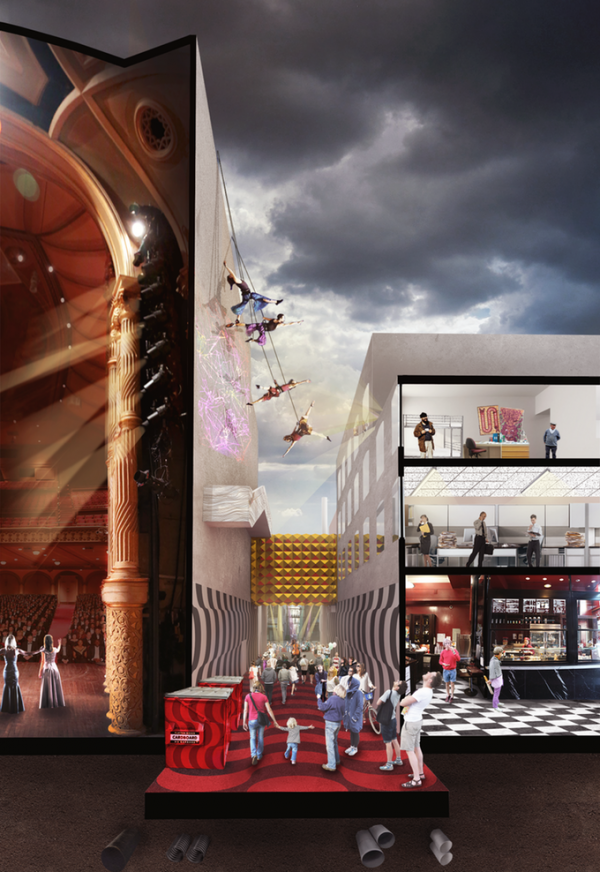 We know that interactive public spaces are the key to igniting human connection, and we need your help to transform 'Ackery's Alley' into a place for public art and performance in downtown Vancouver. The aley was named after Ivan Ackery, Vancouver's most famous impresario.
We are seeking backers to help fund FIELD, an interactive public art installation by renowned international artist, Alex Beim, of Tangible Interaction. Beim's light + sound field will have a field of sensors that detect the presence of a person, changing colours and emitting sounds in reaction to movement. FIELD will work like a large musical and light instrument that creates a unique composition every time someone moves through it.
With its potential for constant reinvention, FIELD in Ackery's Alley taps into the basic human instincts to play and explore.
What else will happen in the Alley?


FIELD will be the focal point when Ackery's Alley launches, but we're also creating a space where public performances, activations, and other art installations can happen. We'll be dressing up the alley with red velvet paint, artful digital signage, gold paneling, reflective metals, vertical projection walls, and a 10-foot diameter white inflatable beacon orb. Once complete, the alley will be a public space for experimentation and social connection.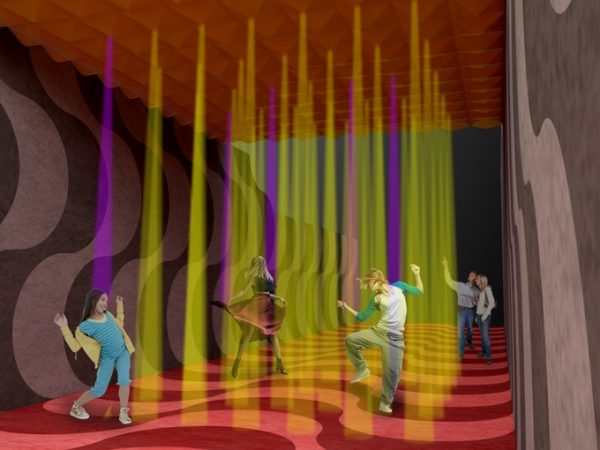 Why is this project important?


Happy, healthy cities are ones where people feel connected to each other. Interactive public spaces can help foster this connection. In densified urban environments the way to create this space is to rethink existing ones. Commercial alleys have huge potential to become this. Ackery's Alley can be a catalyst for people around the world who want to create their own interactive city projects and alleyways. In fact, we want people from around the world to contact us and ask: how did you do it? We'll gladly share our templates with backers and let them know what we've learned in hopes of encouraging others to imagine the possibilities for their own alleys.
Who are we?
We are More Awesome Now –  a collective of thinkers and doers who reshape underutilized urban Iand spaces into engaging, accessible public spaces. Our group includes the Downtown Vancouver Business Improvement Association (DVBIA), HCMA Architecture + Design, and we are in partnership with Vancouver Civic Theatres and the City of Vancouver's VIVA Vancouver program.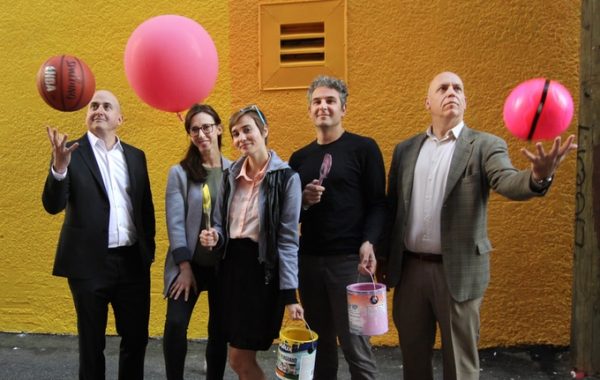 In 2015 the DVBIA conducted Re-Imagine Downtown Vancouver, a collaborative visioning process. The desire for more public spaces of every scale, including rooftop patios, animated laneways, and large public squares, was a major theme that emerged from the process.
Help make this a reality
The Kickstarter page will be until July 12, 2017.  If the funding minimum of $35,000 is met, Ackery's Alley and FIELD will be completed and ready for the public to enjoy by the end of summer.