By Scot Hein with illustrations by J.G.
This is the final part of a three-part graphic novella, bookending the Zoning Must Evolve series and offered as a backgrounder that introduces development regulation concepts that the City of Vancouver has relied upon for many years. It is intended to stimulate a conversation towards new approaches to address affordability—including the delivery of non-market housing better tied to income—by changing existing zoning. For those who missed it, the five-part companion essay, "Zoning Must Evolve", elaborated on the novella, including more on Vancouver's planning history, and specific recommendations on how to change existing zoning to better serve "those left behind".
***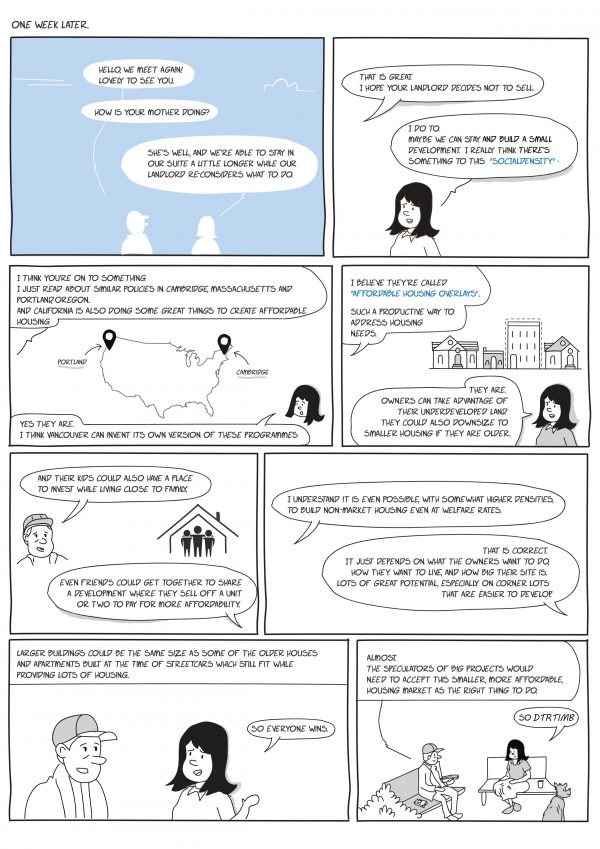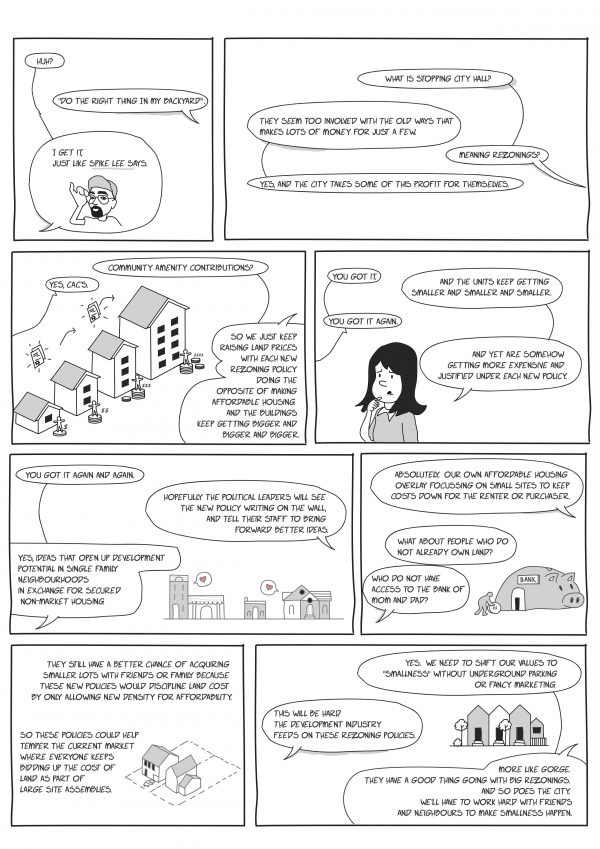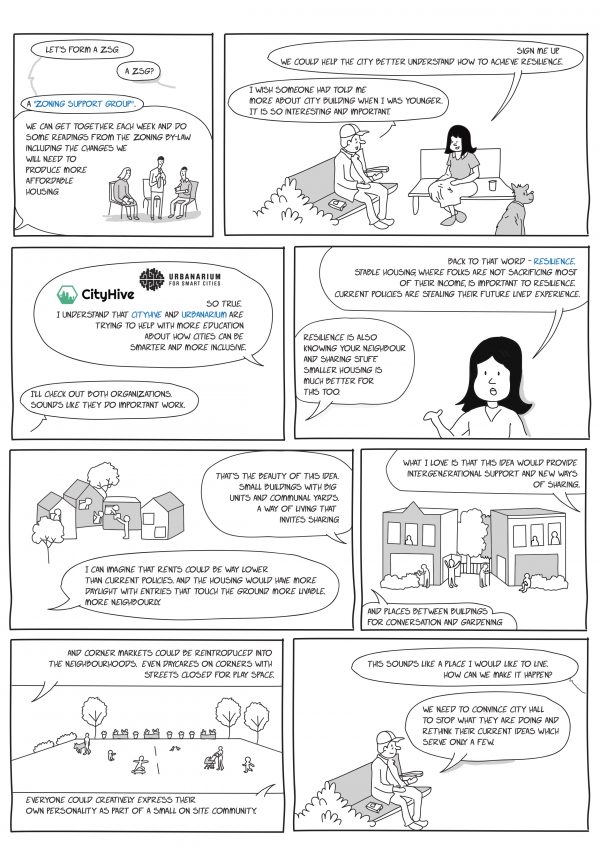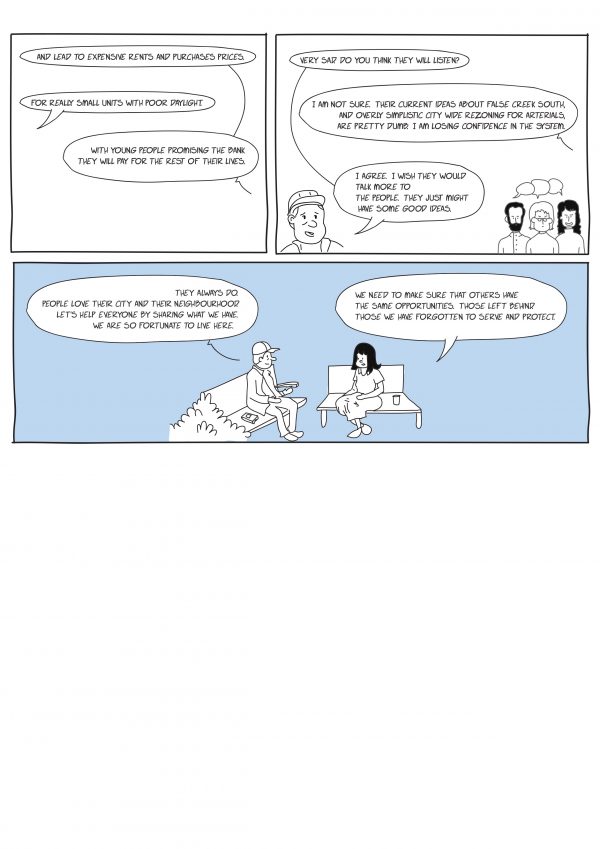 ***
Related articles, in sequence:
**
J.G. is trained in city and regional planning and is a recent graduate of the University of British Columbia's Masters of Urban Design (MUD) Program. She is also a contributor to the Urbanarium Studio.
Scot Hein is a retired architect, former senior urban designer at the City of Vancouver and the University of British Columbia. He is an adjunct professor of Urban Design at UBC, lecturer at Simon Fraser University and founding board member of the Urbanarium.