Demonstrated Resiliency – False Creek South
False Creek South (FSC) was borne from Vancouver's humanist legacy that includes Greenpeace, Habitat 1 (United Nations Conference on Human Settlements), and the related Vancouver Declaration that states "adequate shelter and services are a basic human right". The Declaration strongly emphasizes that "the use and tenure of land should be subject to public control".
Replacing such important internationally recognized, socially communal urban fabric with the blunt instrument of towers will signal that we have lost our way. Mayor and Council will soon decide whether their legacy will contribute more thoughtfully, or less thoughtfully, to our reputation as a socially responsible city through theVancouver City-wide Plan.
Less thoughtful contribution looks like redevelopment for the purposes of "printing money". Teleporting the False Creek North tower-podium form to the south shore will symbolically announce the continued rush to "bigness", with Vancouver declaring itself to be more interested in being "World Crass" than for its recognized humanism/environmentalism of the 1970's.
This curious future, now being considered in the back rooms at City Hall, turns its back on our legacy of idealism at a time when we are poised to demonstrate how to deliver truly affordable housing through thoughtful policies and political courage. It is up to us to retain our integrity through innovative planning.
I believe that tall buildings leaping across False Creek will compromise the postcard setting of both shores. Tall towers, that could replace the communal enclaves between the Granville and Cambie Bridges, will also visually confuse the important symbolism and stature of Senakw as an important declaration of Reconciliation, Fairness and Equity, and "commanding gateway" at the edge of downtown.
Furthermore, tall buildings along the south shore will eliminate views of the water, downtown, and north shore mountains from Fairview Slopes, while hiding the housing innovation that gives visual character to the False Creek Basin.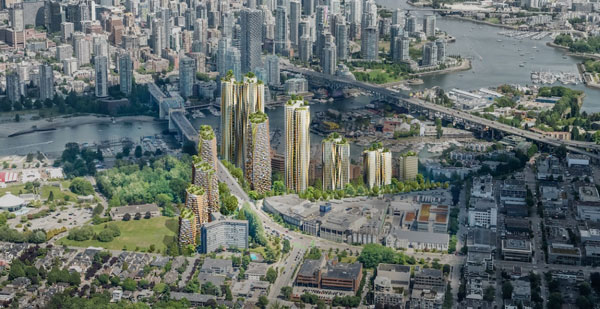 The images peppered below remind us that False Creek South (FCS) continues as a daily laboratory that demonstrates how to "make community". The courtyards formed by the surrounding enclave buildings facilitate social exchange that produces "generational social capital". FCS is a world-recognized example of planning for resilience.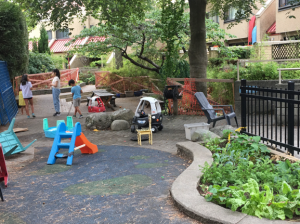 There is so much to learn, and replicate, from False Creek South that is relevant to evolving neighbourhoods outside of the metro core. Compromising such "spirit of place" will symbolically signal the lack of humanist values of today's elected officials and those advising them at City Hall.
The FCS Community wants to further evolve how established communities can share.
Their "Community-Based Community Plan" adds well over 1 million square feet of mixed tenure development capacity (the same as adding another Olympic Village between the Cambie and Granville Bridges), including new inter-generational resources, and co-located housing, to give those currently aging in place options to downsize so more families can be supported. Their proactive plan is both aggressive, and surgical, with refreshed enclaves delivering a lot of new housing.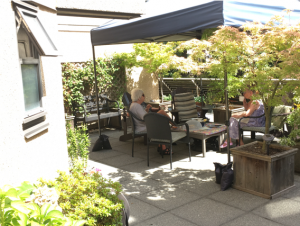 Their plan proposes taller, dense buildings at the Granville and Cambie bridgeheads that will generate a high economic return for taxpayers. It offers a strategic template that demonstrates how established neighbourhoods can embrace more affordable housing opportunities.
We need less North False Creek on the south shore, and more False Creek South in all Vancouver neighbourhoods. The FCS courtyard photos remind us how thoughtful urban design can motivate social exchange that is necessary for shared resiliency.
False Creek South is the poster child for "SOCIALDensity".
Will We Share?
To repeat, the market is not altruistic, it takes what it can and decides when to play or not to play, out of pure self-interest. And you can be sure that the quiet speculators who are land banking all over town, exert palpable political pressure to keep the development machine oiled. There have been no substantial land-use policies to discipline land costs, so speculators speculate.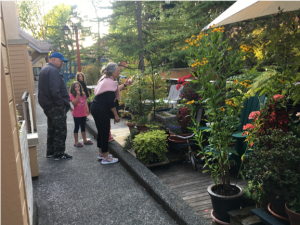 I believe it is those who are "wealthy on paper", with their unearned home equity invested in mini versions of Belmont Avenue, that hold the key to a "civic culture of sharing". Let's invite the rise of the owner-developer to embrace a new, socially responsive, development system that delivers non-market housing without compelling land assembly or building underground parking.
Costs will come down. Housing will be bigger and better.
The "blended" for-profit/non-profit approach to development regulation suggested in Part 3 will strengthen community resiliency. It will increase the tax base, and most importantly, will not shackle our young to their mortgages and rents.
They all deserve a life beyond working to pay for housing.
Perhaps the most compelling argument for a blended profit/non-profit system that legislates more socially responsible intensification in our single-family 'hoods, is that we are becoming a city that is no longer relevant. Our quiet, leafy neighbourhoods are only accessible to those who own land.
Inherited, unearned wealth leads to apathy.
Vancouver is quickly becoming an exclusive amusement park for the privileged, symbolically expressed as a petting zoo of architectural one-liners.
What does this future say about who we are?
Why I Wrote This Essay
This series—concluding officially with You Forgot About Me! – Part 3 on Monday—is sincerely offered to help motivate new, different, conversations inside and outside City Hall. I hope all of you appreciate its friendly intent and spirit. I appreciate that some will be critical of the perceived hubris of myself and other retired planners who offer unsolicited advice and ideas. This criticism is welcomed and hopefully leads to increased discourse.
A healthy civic culture should invite candor when offered as potentially productive ideas.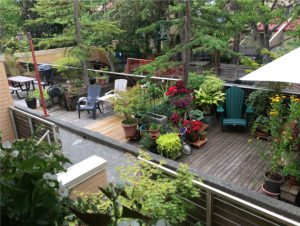 Such honesty is especially important as four-year political cycles can produce short-sighted, single-issue processes and related decisions. Productive city-building is complex, with policy implementation occurring over much longer time periods. It's possible to still move fast while taking the long view in our problem-solving.
Those ex-city haulers, who choose to remain engaged, want Vancouver to remain a caring, compassionate and accessible city for all who want to live and work here. We want to help advance solutions that address multiple intentions with our shared efforts aimed at strengthening resiliency. I believe that such solutions are best revealed through the lens of Urban Design engagement. Aspirational discussions that imagine a future together tend to be most effective with those at the table suspending positional bias.
We still believe in our humanist legacy of the 1970's, the prospect for meaningful reconciliation, and the promise of cities. Serving and protecting, by sharing, is Vancouver's best chance at being a resilient city with truly affordable housing that works for everyone.
***
Look out for You Forgot About Me! – Part 3 on Monday that will officially conclude this series.
***
Related articles, in sequence:
**
Scot Hein is a retired architect, former senior urban designer at the City of Vancouver and the University of British Columbia. He is an adjunct professor of Urban Design at UBC, lecturer at Simon Fraser University, and founding board member of the Urbanarium.